5 Best Gait Belts for Elderly That You Can Buy In 2023

What is a Transfer or Gait Belts?
When it comes to lifting and transferring patients on a regular basis, a gait belt or transfer belt can be a great assistive device to make transfers safer and more secure. It works both ways for the patient and the caregiver. It helps the patient feel more secure and balanced while it reduces the strain on the caregiver as they have something sturdy to hold on to. It can be a good buy for patients who still have some balance and are not entirely dependent on others for their mobility. With a plethora of options in the market, it's hard to choose a gait belt that is suitable for your needs. Health Products For You brings the 5 best gait transfer belts reviewed for quality by patients and medical professionals.
5 Best Gait Belts for Seniors
The MTS Safety Sure Transfer Belt is designed to assist patient transfer. It makes sit-to-stand transfers very easy, safe and convenient. It is also helpful in lifting a patient from the floor. The easy-to-fasten "fix-lock" buckle allows caregivers to adjust the belt on the user's waist. Safety Sure Transfer Belt has numerous hand grips that make transfers stable and secure. It helps in easy transfers from bed to a wheelchair, wheelchair to toilet or car, and supports walking. 
What are the uses of the Safety Sure Transfer Belt? 
To help a patient sit or stand
Patient transfers from bed, wheelchair, toilet, or car
Provides stability to patients while standing
Help patients maneuver around the house
Reduces the Back Brace for Lower Back Pain to the patient and caregiver
This patient transfer belt is made of nylon webbing secured with a quick-release lock. It has 2 handles on the back side for additional stability. It is suitable for people with balancing issues or those who are too weak to stand alone. 
Key Features of SafetySure Gait Belt: 
Machine washable
Avoids injuries while moving patients
Helps caregivers to avoid back strain during patient transfers
It can be adjusted in size to fit the user.
People who experience difficulty walking and need assistance can benefit from this woven gait belt from Essential Medical. These patient transfer belts are made of a heavy-duty cotton blend that provides a solid grip to caregivers and doctors. These belts have an adjustable metal buckle to ensure proper fit. 
features of an essential medical woven gait belt with a metal buckle
It can be used by people who have difficulty walking.
It is made of a heavy-duty cotton blend.
Actual weight is only 1.5
These ergonomically designed gait belts provide an easy grip and maximum caregiver control. It is latex-free, reusable, and provides sturdy support.
Uses for Medline Wide Gait Belts? 
Great support for those with balance problems
For gait training adults with ambulatory issues
This generously wide belt evenly distributes pressure for greater patient comfort. It is constructed of durable nylon webbing with reinforced stitching for safer transfers. Reusable and machine washable, it helps in reducing injuries and enhances safety during patient transfers. It has four vertical and two horizontal handles that are padded for a comfortable and secure grip at any angle.
Key Features of Vive Transfer Belt: 
4" Wide belt for even pressure distribution
Heavy-duty buckle with locking teeth
Adjustable Fit
How to use a gait belt for patient transfers? 
1. Fixing the Gait Belt  
Do not place the belt directly on the patient's bare body. It is designed to be placed over clothes. If the patient is frail, put a towel between the belt and the waist. 
Bring the patient to a sitting position and wrap the gait belt around the patient's waist.
Adjust the strap until it is snug enough but should not be too tight or uncomfortable. 
Ensure the buckle is slightly off the waist's center to avoid discomfort.
Using the Gait Belt 
The gait belt generally has handles to hold onto that help the caregiver get a good grip on the patient. 
Hold the handles and help the patient up. 
Support the patient with your hand or shoulder if needed. 
When lifting a patient from the floor, bend your knees while keeping your back straight. Then hold onto the handles and pull the patient up. 
Retighten the belt after the patient is in a standing position. 
Where to find Best Gait Belts for Elderly Online?
Health Products For You is a one-stop location for all your medical, rehabilitation, and therapy needs. Here you will find everything patients and older adults need to carry out daily tasks in an easier way. Gait belts are generally used for patient transfers and to provide walking assistance to patients in hospitals and at home. Shop for gait belts, patient transfer belts with handles, transfer gait belts, etc., from top-selling brands at the best prices. 
Related Articles
Disclaimer: All content found on our website, including images, videos, infographics, and text were created solely for informational purposes. Our reviewed content should never be used for the purpose of diagnosis or treatment of any medical conditions. Content shared on our websites is not meant to be used as a substitute for advice from a certified medical professional. Reliance on the information provided on our website as a basis for patient treatment is solely at your own risk. We urge all our customers to always consult a physician or a certified medical professional before trying or using a new medical product.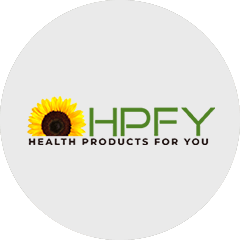 HPFY Staff Writer
HPFY Staff Writers are product experts with years of experience in medical supplies and equipment retail. They specialize in understanding the typical usage of our products, the differentiation between brands and have insights on product popularity and features. Each article ...
Trending Articles
Enteral Feeding: The What, When, and How
When traditional oral intake is not feasible, enteral feeding comes into play. It supports nutritional needs of individuals recovering from an injury or surgery. Dive into this informative article and learn what, when, why, and how of enteral feeding and ensure optimal patient care.
Using the Carpal Solution Carpal Tunnel Wrist Support
Looking for a non-invasive option to manage carpal tunnel symptoms? Experience relief from constant tingling and pain with this Carpal Solution Wrist Support. Read this article to know about the unique features and benefits of this wrist support brace designed to deal with CTS and find why it is one of the most reliable wrist braces available on the market.
Top 5 Best Reviewed Nebulizers of 2023
Need an effective and affordable nebulizer? Look no further, in this article we offer 5 of our best reviewed nebulizers that are loved by our customers. Click to read more and find the perfect nebulizer for all your respiratory needs.
10 Best Overnight Adult Diapers
Worried about nighttime leaks? Say goodbye to leakage with our ten best overnight adult diapers and wake up refreshed and dry.
Five Best Cervical Traction Devices of 2023
Neck pain can wreak havoc on your otherwise healthy life. Traction device improves your cervical health and overall well-being. Read more to find our best cervical traction devices designed to curb the stiffness and discomfort of cervical muscles.