Exercising with Your Ostomy: Just Do It!!

Once you have recovered from an ostomy surgery (colostomy, ileostomy, or urostomy) returning to a "normal" life might seem like a strange idea. Truth is you should be able to resume your normal activities after a healing period. The when, how, or what exercise you can do will depend on the reason for your ostomy and your overall health condition. As livestrong.com points out exercise is important to avoid any post operative weight gain which could negatively affect the adherence of your ostomy pouch. You should always consult your doctor, nurse, or therapist before beginning any exercise program (especially after surgery).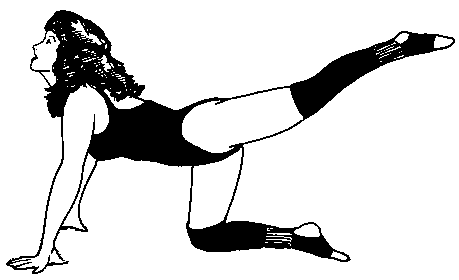 Don't Overdo It
So your doctor has cleared you to exercise. How do you take that first step? Your doctor may even suggest you see a physical therapist to begin your exercise program supervised. As with any exercise program, baby steps are a good rule of thumb. Nobody starts off by running a 26 mile marathon right out of the chute. Start by walking a little at a time and slowly increase your distances. In an article for shieldhealthcare.com, author Laura Cox points out that since there is a weakness at the incision site doing yoga poses such as the tree pose, high lunge, and one legged seated chair engage core muscles and increase stability and balance. The BodySport Yoga Mat Bag With Yoga Block Pouch And Water Pouch allows you to bring all you need to practice yoga. Ostomy patients can become dehydrated easily, so make sure you exercise with plenty of water. You can try using the BodySport Yoga And Fitness Mat for a nonslip surface to avoid injury and the BodySport Foam Yoga Block to perform poses safely. Many may wish to try yoga at home; therefore the Ball Dynamics FitBALL Yoga DVD may be a good choice. It combines yoga with the benefits of a FitBALL exercise ball for a workout for every fitness level. For those that are new to yoga, the Valeo Yoga Kit has everything a beginner might need. It contains a yoga mat, strap, two foam blocks, nylon tote bag, and a yoga instruction wall chart. It makes yoga easy for the ostomy patient starting down the exercise road.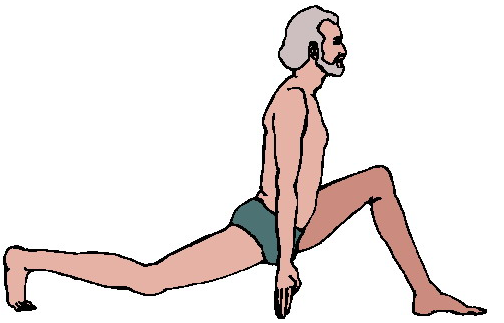 Avoiding a Hernia
Since abdominal surgery can increase your risk for a hernia, steps need to be taken to prevent injury. The use of a Hernia Support Garments can help prevent injury and keep pouching systems secure. The Nu-Hope Nu-Form 6 Inches (15.2cm) Wide Cool Comfort Elastic Support Belt is a comfortable binder that forms around bulges and other body shapes naturally. It offers pouch support and a Velcro type closure for adjustability. Nu-Hope offers these belts in several different widths to accommodate a variety of patients. One way to exercise that keeps weight away from the body avoiding pressure on the stomach is to use the All Pro Weight Adjustable Power Stride Exercise Belt. It has a foam cushioned fit and allows you to add or remove weight so you can progress at your own rate. Using an abdominal binder can help stabilize your core while you recover from surgery. For instance, the Dale 12 Inches Wide Abdominal Binders is made entirely of an exclusive stretch material that actually promotes mobility and lessens the chance of sedentary complications. By taking it slow, you can reduce the risk of injury at your stoma site while strengthening your core.
Think Outside the Box
Sometimes when people think about exercising and working out they picture weight rooms at the gym and muscle-bound men and women lifting heavy weights. This is obviously not practical for everyone let alone ostomy patients. After recovering from your surgery, talk to a physical therapist for simple exercises that might seem a bit unconventional. For instance, if you are ready to ramp up your core muscle exercises you might try Thera-Band Professional Resistance Bands and Tubing. They can add resistance to any lower body workout to strengthen your core muscles. Your therapist may recommend water therapy and adding lower body resistance with the AquaJogger Aquarunners RX Water Resistance Footwear. They help strengthen and tone your lower body and larger core muscles. Just make sure if you are going to exercise in water you wear the appropriate appliance. You can use a waterproof tape such as the 3M Nexcare Absolute Waterproof Premium First Aid Tape which will keep on sticking even in water to help keep any ostomy appliance in place. Everyone's anatomy is different, so it may require a little trial and error to find what works for you. Be creative and open-minded and you will be able to regain your active lifestyle, not to mention staying in shape and living a healthier life!!
Disclaimer: All content found on our website, including images, videos, infographics and text were created solely for informational purposes. Our content should never be used for the purpose of diagnosis or treatment of any medical conditions. Content shared on our websites is not meant to be used as a substitute for advice from a certified medical professional. Reliance on the information provided on our website as a basis for patient treatment is solely at your own risk. We urge all our customers to always consult a physician or a certified medical professional before trying or using a new medical product.