5 Best Enema For Constipation

Introduction     |     Types of Enemas     |     Best Enema For Constipation     |     Customizable Enema Options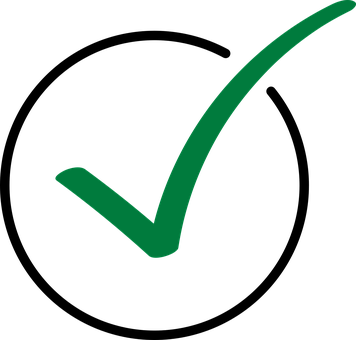 Reviewed by Christine Kijek, Registered Colorectal Nurse on, May 14, 2022
An enema is used for many reasons. Just as there are many reasons, there are different types of enemas, each of which contains different ingredients and works differently in the body. While some may choose an enema to soften stool or for routine colon cleansing, the reason for using an enema may have more of a medical necessity. Enemas have been used as part of alternative health therapy for some time, but no matter the reason they all have basically one thing in common: cleansing.
What is Enema?
Enemas are not exactly a household word. While everyone may know generally what they are, there may be misunderstandings about their benefits and how they work. An enema is a fluid injected into the lower intestines and colon via the rectum. The most common use for an enema is to relieve constipation or impacted stool. Those with bowel dysfunction may use an enema to deal with fecal incontinence as well as constipation. While many people use oral laxatives or suppositories, sometimes the direct use of an enema can also help.
Different types of Enemas
While the endgame (no pun intended) of all enema options is similar, the different types of enemas work differently within the body. There are some enemas that are designed for specific medical procedures (such as a barium enema) or more importantly, relief from constipation or impacted stool.
Mineral Oil Enemas - A mineral oil-based enema is used for constipation to lubricate and soften the stool while helping it slide through the colon easily. It is available in a prefilled squirt bottle that is easy to use and is disposable.
Sodium Phosphate Enemas - Sodium phosphate enema works in a different way from one that is mineral oil based. As opposed to just lubricating and softening, this type of enema draws water from the body into the colon, therefore loosening impacted stool and expelling it from the body through the rectum.
Saline Solution Enemas - Sometimes just a water or saline solution enema can be enough to get relief from minor constipation. It is very important to make sure that you use the appropriate amount of fluid or an injury can occur.

Below is a chart from atitesting.com giving examples of fluid amounts:
 

Fluid amounts for large volume enemas

  
Infant
50 to 150 ml
Toddler
250 to 350 ml
Child
300 to 500 ml
Adolescent
500 to 750 ml
Adult
750 to 1000 ml

Many people have sought out enemas as an alternative therapy. The use of a colonic to cleanse the colon has become quite popular for the removal of feces and nonspecific toxins from the colon and intestinal tract according to enemabasics.com. These enemas can have side effects, such as bloating, gas, and diarrhea not to mention electrolyte imbalance, so make sure to discuss these with your doctor or nurse before deciding to buy enema.
How to use an Enema on your own?
To begin with, anybody can administer an enema for themselves. All you really need is the right information and a little concentration. To administer or use an enema on your own you need -
A quiet place, preferably a bathroom where you can lie down
Some fresh towels
A timer to watch time
An enema
Some hot water and soap
Instructions -
Wash your hands with soap and hot water. Dry them well
Remove your lower body clothes.
Spread a towel on the bathroom floor and lie on either side of your body. If you're right-handed, lie on the left side, if you're left-handed, lie on your right side for the sake of easy movement.
Put your foremost foot forward and place a towel underneath your knee. Doing this will help your body to stay in one position and not hurt any of your body parts.
Remove the cap present on the beak of the enema.
With gentle hands insert the tip of the enema inside your anus. 
Continue inserting with the least exertion of force for 3-4 inches.
Slowly squeeze the liquid until the container is fully emptied.
Now remove the beak of the enema and let it do its job. Hold the content of the enema for about 10 minutes if possible. Then sit on the toilet to release or expel the contents
Please go through the instructions of the kit thoroughly before starting the process.  
5 Best Enema For Constipation
In the fight against constipation or colon irrigation, there are many enema options available.
The Fleet Saline Laxative Enema provided a soft stool mass and increased bowel action that leads to a bowel movement within 1-5 minutes. It is perfect for bowel cleansing before a rectal exam. Its disposable squeeze bottle is pre-lubricated and should not be refilled with other liquid. This product is fairly easy to use and is completely latex-free. Its protective shield protects the enema from contamination. Also, the product has a flexible comfort tip that is pre-lubricated for easy and painless insertion. The one-way safety valve regulates the flow and helps in the avoidance of reflux. Other than this, this pediatric enema is suitable for kids aged 2-11 years. This is widely used as an instant relief remedy for occasional constipation.
The instructions for how to use an enema are mentioned above. However, there are certain precautions you must take while administering it yourself. Some things to keep in mind are -
Do not use more than one dosage of enema a day unless prescribed by the doctor
Do not use this if you are using another sodium phosphate product already
Keep it out of reach of children
Dosage: 1 bottle for adults and children above 12 years of age; Use a pediatric enema for children ages 2-11 years
If you're pregnant, please consult your doctor before taking any dosage of this product
If, after the administration, you experience symptoms such as rectal bleeding, no bowel movement within 30 minutes after use, or signs of dehydration (nausea, vomiting, dizziness, or frequent urination, etc.), Call your doctor. It might be an indication of some serious health concerns.
GeriCare Stool Softener Docusate Sodium helps soften the stool and pass with more comfort when experiencing constipation. It is highly recommended to take it as a preventative measure before surgery or when taking medication. It provides a gentle and safe over-the-counter medication without any harsh side effects that many laxatives can have. GeriCare stool softener is stimulant-free, increasing the water content in the stool to make it softer to pass.
Magic Bullet Suppository can disseminate within minutes of insertion because it is water soluble. It works after contacting the intestinal wall, usually within 15 to 60 minutes. The active ingredient in Magic Bullet Suppository is bisacodyl, 10mg, and the base is polyethylene glycol, which is water soluble. Unlike other laxatives based on bisacodyl, suppository does not have an oil base (hydrogenated vegetable oil). Before the bisacodyl can induce the colon to contract and expel the feces in these other suppositories, the oil base must dissolve.
Features of Magic Bullet Suppository
Acts fast
Used rectally for bowel incontinence
Stimulates the bowel as the base is water soluble (polyethel glycol) and causes bisacodyl to disperse within minutes of insertion
Lessens time taken for bowel program
Therafin E-Z Reach Suppository Inserter and Digital Bowel Stimulator come with a nontoxic, molded plastic handle with a transparent, adjustable vinyl strap. Spring-loaded tip on inserter prevents suppository from being expelled until fully inserted. Ejects when pressure is applied to the plunger. It is designed for use on an elevated toilet seat.
Features of Therafin E-Z Reach Inserter
Handle: 5"L
Shaft: 6"L
Therafin E-Z Reach Suppository Inserter and Digital Bowel Stimulator adjusts for right or left hand use
Cold chemical sterilize or can be washed in hot soapy water
Digi-sert digital bowel stimulator features angled delrin tip which can be rotated or angled for optimum use
Sure Grip Suppository Inserter adjusts to different angles for insertion. Inserter and stimulator are attached to a formed 4" plastic handle that loops over either hand. The Sure-Grip Digital Bowel Stimulator is designed to provide stimulation for independent bowel management.
Features of Suppository Inserter
Sure Grip rotates 360°
Distance of inserter from hand can vary to meet individual needs
The Delrin plastic probe and polyethylene washer can adjust for the angle and depth of penetration
Entire unit can be easily and repeatedly sanitized
Customizable Enema Options
Not all enemas need to be in a prefilled, ready-to-use bottle. Some are customizable according to user preferences. The set allows users to use any type of liquid they want to use.  

Whether you choose to use any enema kits for relieving constipation or as alternative medicine, there are plenty of options for just about everyone.
Disclaimer: All content found on our website, including images, videos, infographics, and text were created solely for informational purposes. Our reviewed content should never be used for the purpose of diagnosis or treatment of any medical conditions. Content shared on our websites is not meant to be used as a substitute for advice from a certified medical professional. Reliance on the information provided on our website as a basis for patient treatment is solely at your own risk. We urge all our customers to always consult a physician or a certified medical professional before trying or using a new medical product.