Dealing with Urinary Retention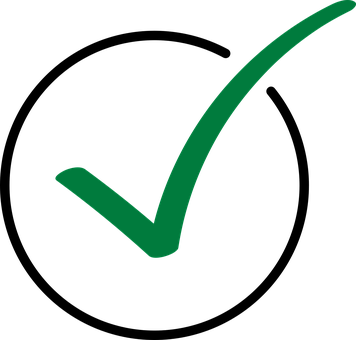 Reviewed by Christine Kijek, Registered Colorectal Nurse, on March 22, 2022
As humans, we need to expel waste from our bodies to stay healthy. Our urinary system is designed to collect urine and then release it from the body. Unfortunately, there are instances when we cannot completely void our bladders. The reasons for this incomplete emptying vary and can range from childbirth to injury and trauma to the pelvis. Health Products for You has the facts you need when dealing with urinary retention.
What It Is & What Causes Urinary Retention? 
The ability to urinate regularly may be taken for granted until a medical condition hinders this function. The inability to completely void your bladder is known as urinary retention or ischuria. The National Institutes of Health identifies two types of urinary retention - 
Acute Urinary Retention
The sudden inability to urinate. Symptoms of acute urinary retention may include-
Inability to urinate
An urgent need to urinate
Pain in the lower abdomen
Swelling of your lower abdomen
Chronic Urinary Retention
Gradual inability to completely empty your bladder. This may happen over a long period making a diagnosis difficult. Symptoms of chronic urinary retention may include-
Slow urine stream
Inability to completely empty bladder
Frequent urination in small amounts
Leaking urine without warning or urge
The urge to urinate with little success
The need to urinate after urinating
You should seek medical attention immediately if you are experiencing pain or are incapable of urinating. If you have other symptoms of urinary retention, schedule an appt with your doctor or a urologist. Urinary retention can cause serious health problems.
Causes
Urinary retention is caused by a blockage in the bladder or the urethra (the tube that carries urine from the bladder to exit the body). Another cause is when the bladder cannot contract strong enough to push the urine out of the bladder (underactive bladder). Medical conditions that narrow the urethra and block urine include-
Enlarged prostate
Urinary tract stones 
Constipation 
Urethral stricture 
Scar tissue in the neck of the bladder 
Pelvic organ prolapse (cystocele or rectocele) 
Pelvic mass (uterine fibroids or polyps)
Infection (UTI or STD) 
Trauma
Underactive bladder- weak contractions or ineffective signals from the brain to the bladder.
Medications

Antihistamines, decongestants
Anticholinergics or antispasmodics
Antipsychotics, benzodiazepines
Calcium channel blockers
Nonsteroidal anti-inflammatory meds
Opioids

Neurologic Conditions
Surgery- may result from intravenous fluids that fill the bladder or as an effect of anesthesia. Pelvic surgery can cause swelling and scarring.
Weak bladder muscles secondary to age, overdistention of the bladder, pregnancy/childbirth, or trauma.
Management and Treatment
In cases of acute urinary retention, typically a bladder scan is done at the bedside. This is an ultrasound that can measure how much fluid is in the bladder. If the bladder is full, a urinary catheter is placed in the bladder to empty it. In some cases, once emptied, the bladder may resume its ability to contract sufficiently. For some, the catheter (Foley) will remain in place for a few days. The catheter is secured to the inner thigh with an adhesive clamp such as Bard Statlock Foley Stabilization Device.
For chronic urinary retention, the cause will need to be evaluated.
Enlarged Prostate

Medications such as Flomax (Tamsulosin) or Proscar (Finasteride) can be given to help with the urinary flow. 
Life Extension Ultra Prostate Formula Soft gels: This supplement is formulated to promote healthy prostate function with ingredients such as Beta-sitosterol and saw palmetto. It can promote a healthy urine flow and healthy urination patterns.
Procedures

Office procedures include water vapor therapy or prostatic urethral lift
Surgical procedures include transurethral resection of the prostate (TURP), Holmium laser enucleation of the prostate, or abdominal prostatectomy

Urethral Stricture

Dilation via catheters and ballooning
Laser or knife reduction of scar tissue
Urethroplasty

Nerve Conditions

Self-catheterization on a regular schedule
Women with Cystocele or Rectocele
There are many reasons for urinary retention, but the end goal in every instance is to live with dignity and maintain your quality of life. Work with your urologist or nurse to find what medical aids will most benefit you and be sure to visit www.healthproductsforyou.com for all your urological needs.
Stay Well!
Disclaimer: All content found on our website, including images, videos, infographics and text were created solely for informational purposes. Our content should never be used for the purpose of diagnosis or treatment of any medical conditions. Content shared on our websites is not meant to be used as a substitute for advice from a certified medical professional. Reliance on the information provided on our website as a basis for patient treatment is solely at your own risk. We urge all our customers to always consult a physician or a certified medical professional before trying or using a new medical product.