10 Best Drugstore Moisturizers for Better Skin

A good moisturizer is non-negotiable, but finding one that works for your skin and does what it claims is harder than it sounds, and we know that. A drugstore moisturizer is a skincare product available at drugstores and online retail stores that you can buy without having to have a prescription. These moisturizers are usually affordable and effective for different skin types. If you are looking for the best drugstore moisturizer, this article can help. Here is a list of the best OTC moisturizers available at HPFY.  
10 Best Drugstore Moisturizers  
As one of the best drugstore moisturizers available, it has nourishing and hydrating properties to relieve dry, itchy, and irritated skin in individuals with conditions like psoriasis, or dermatitis. It prevents and treats skin breakdown in people with limited mobility, such as hospitals or long-term care facilities. It helps restore the skin's natural moisture balance and barrier properties and quickly absorbs into the skin upon application without leaving any greasy residue.   
Features of Remedy Phytoplex Nourishing Skin Cream   
Non-sensitizing   
Naturally scented-vanilla   
Non-irritating and CHG-compatible   
Hypoallergenic and pediatrician-tested   
Ingredients   
Water, Carthamus Tinctorius (Safflower) Seed Oil, Glycerin, Stearic Acid, Cetearyl Alcohol, Ethylene Brassylate, Dimethicone, Glyceryl Stearate, PEG-100 Stearate, Sodium Hyaluronate   
It is a topical cream used for long-lasting moisturization and skin protection. This moisturizer for dry skin is formulated for people with sensitive and fragile skin associated with diabetes, psoriasis, and incontinence dermatitis. This moisturizer is effective and can be used on the entire body.   
Features of Coloplast Sween 24 Cream    
Used for normal to dry, flaky, itchy skin   
Contains 6% dimethicone   
CHG compatible   
Readily absorbed cream   
Ingredients   
Behentilmonium methosulfate, Cetearyl Alcohol, Ethylhexyl palm tats, Glycerin, Isopropyl palmitate, PEG-5 dttrimethylolpropane tetrahydroxystearate, PEG-150 pentaerythrityl tetrastearate, water   
Aquaphor is another of our best drugstore moisturizers. It is a healing ointment that protects and soothes dry and chapped skin. It is clinically proven and works as an advanced hydrating cream that protects the skin from minor cuts, scrapes, and burns. Aquaphor Cream can be used as a lip moisturizer, facial moisturizer, skin moisturizer, minor wound care, and many other skin conditions.   
Features of Aquaphor Healing Ointment   
Clinically proven   
Dermatologist recommended   
Formulated with 41% petrolatum   
Preservative and fragrance-free ointment   
Ingredients   
Mineral Oil, Ceresin, Lanolin Alcohol, Panthenol, Glycerin, Bisabolol, Mineral Oil, Ceresin, Lanolin Alcohol, Panthenol, Glycerin, Bisabolol   
Aveeno Eczema Cream protects and helps relieve skin irritations and eczema rashes. As the number 1 eczema moisturizer brand, as recommended by Dermatologists, it reduces & soothes symptoms of eczema such as dry, itchy skin.   
Features of Aveeno Moisturizer for Eczema   
Rich in ceramide   
Steroid-free formula   
Made with colloidal oatmeal   
Ingredients   
Water Glycerin Panthenol Distearyldimonium Chloride Petrolatum Isopropyl Palmitate Cetyl Alcohol Dimethicone Avena Sativa (Oat) Kernel Oil Steareth-20 Benzalkonium Chloride Ceramide Np Sodium Chloride Avena Sativa (Oat) Kernel Extract   
 Vanicream is a popular drugstore eczema cream that offers long-lasting and soothing effects on irritated skin. It is sulfate, phosphate, and gluten-free and helps restore the lost moisture.  
Features of Vanicream Drugstore Cream 
Does not clog the pores 
Free from dyes and fragrance 
Does not contain harmful chemicals such as formaldehyde and paraben 
Ingredients   
Purified water, petrolatum, sorbitol, cetearyl alcohol, propylene glycol, ceteareth-20, simethicone, glyceryl stearate, PEG-30 stearate, sorbic acid, BHT   
Eucerin original healing cream heals very dry, sensitive skin with a treatment uniquely formulated to repair and protect. This rich formula with natural emollient uses simple, trusted ingredients, and no irritating fragrances or dyes, to soothe and help heal even severely dry skin, for noticeably healthier-looking skin that is moisturized all day long.   
Features of Eucerin Original Healing Cream   
Dermatologist recommended   
Free of fragrances and dyes, will not clog pores   
Seals in moisture to heal and protect compromised skin   
Relieves dry skin associated with eczema, psoriasis, or drying medications   
Ingredients   
Aqua, petrolatum, mineral oil, ceresin, lanolin alcohol, phenoxyethanol, piroctone olamine   
The CeraVe stands tall in our list of best drugstore moisturizers due to its many properties. This moisturizing cream is a good drugstore moisturizer for acne prone skin. It is developed with the help of renowned dermatologists to help keep sensitive skin moisturized and supple. Many skin conditions can lead to a compromised moisture barrier. A protective barrier cream such as CeraVe moisturizing lotion contains hyaluronic acid and ceramides that lock in the moisture and help maintain your skin's protective barrier.    
Features of CeraVe Moisturizer   
Ingredients   
Aqua, glycerin, cetearyl alcohol, caprylic/capric triglyceride, cetyl alcohol, ceteareth-20, petrolatum, ceramide np, ceramide ap, ceramide eop, carbomer, dimethicone, sodium lauroyl lactylate, sodium hyaluronate, phenoxyethanol, disodium edta, dipotassium phosphate, tocopherol, phytosphingosine, xanthan gum, ethylhexylglycerin   
Fragrance can cause allergic reactions in people with sensitive skin. Aveeno lotion is your best bet if you want a fragrance-free lotion for dry skin. It is clinically proven to improve dry, chapped, or flaky skin. It is formulated with rich emollients and Colloidal Oatmeal for 24 hours protection and moisture. It naturally nourishes the skin and the non-greasy formula absorbs quickly while not clogging the pores.      
Features of Aveeno Daily Moisturizing Lotion   
Absorbed fast   
Does not clog pores   
Dermatologist tested   
It does not feel greasy on the skin   
Good for sensitive skin and dry skin   
Ingredients   
Water, glycerin, distearyldimonium chloride, petrolatum, isopropyl palmitate, cetyl alcohol, dimethicone, avena sativa (oat), kernel flour, benzyl alochol, sodium chloride 
Nivea lotion is a lightweight formula infused with deep moisture serum and natural Shea Butter for noticeably smoother skin. The lotion gently melts into the skin and moisturizes it for two days with just one application.   
Features of Nivea Shea Moisturizing Lotion   
48 hour deep nourishing moisture   
Dermatologically tested and approved   
Lightweight formula does not feel greasy on the skin   
It locks in moisture & gives noticeably smoother skin   
Ingredients   
Water, Mineral Oil, Glycerin, Cetearyl Alcohol, Glyceryl Stearate Citrate, C15-19 Alkane, Butyrospermum Parkii (Shea) Butter, Dimethicone, Fragrance, Carbomer, Sodium Hydroxide, Phenoxyethanol, Ethylhexylglycerin   
If you want a moisturizer that you can use every day, go for Lubriderm. It is one of our best drugstore moisturizers formulated to hydrate and protect your skin with long-lasting moisture. It helps prevent dryness, flakiness, and irritation and nourishes dehydrated skin. Lubriderm daily moisturizing lotion has a blend of essential nutrients and vitamins to rejuvenate the skin and rebuild the natural moisture barrier of the skin.   
Features of Daily Moisture Lotion   
Non-greasy feel   
Dermatologist tested   
Made for sensitive skin   
100% fragrance, dye, and lanolin-free   
Clinically shown to moisturize for 24 Hours   
Ingredients   
Water, mineral oil, glycerin, caprylic/capric triglyceride, stearic acid, cetyl alcohol, Cetearyl alcohol, dimethicone, petrolatum, ethylhexylglycerin, carbomer, ceteareth-20, DMDM hydantoin, sodium hydroxide, sodium citrate, panthenol, citric acid, titanium dioxide.   
Where can I buy the best drugstore moisturizer for healthier skin?   
HPFY has been your health and wellness partner since 2002. We offer a vast variety of skin care products including the ones mentioned above. Explore our catalog to find the best drugstore moisturizers and more.    
Disclaimer: All content found on our website, including images, videos, infographics, and text were created solely for informational purposes. Our reviewed content should never be used for the purpose of diagnosis or treatment of any medical conditions. Content shared on our websites is not meant to be used as a substitute for advice from a certified medical professional. Reliance on the information provided on our website as a basis for patient treatment is solely at your own risk. We urge all our customers to always consult a physician or a certified medical professional before trying or using a new medical product.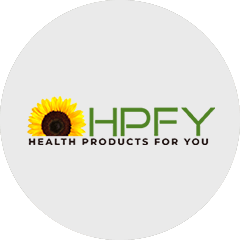 HPFY Staff Writer
HPFY Staff Writers are product experts with years of experience in medical supplies and equipment retail. They specialize in understanding the typical usage of our products, the differentiation between brands and have insights on product popularity and features. Each article ...
Trending Articles
Enteral Feeding: The What, When, and How
When traditional oral intake is not feasible, enteral feeding comes into play. It supports nutritional needs of individuals recovering from an injury or surgery. Dive into this informative article and learn what, when, why, and how of enteral feeding and ensure optimal patient care.
Using the Carpal Solution Carpal Tunnel Wrist Support
Looking for a non-invasive option to manage carpal tunnel symptoms? Experience relief from constant tingling and pain with this Carpal Solution Wrist Support. Read this article to know about the unique features and benefits of this wrist support brace designed to deal with CTS and find why it is one of the most reliable wrist braces available on the market.
Top 5 Best Reviewed Nebulizers of 2023
Need an effective and affordable nebulizer? Look no further, in this article we offer 5 of our best reviewed nebulizers that are loved by our customers. Click to read more and find the perfect nebulizer for all your respiratory needs.
10 Best Overnight Adult Diapers
Worried about nighttime leaks? Say goodbye to leakage with our ten best overnight adult diapers and wake up refreshed and dry.
Five Best Cervical Traction Devices of 2023
Neck pain can wreak havoc on your otherwise healthy life. Traction device improves your cervical health and overall well-being. Read more to find our best cervical traction devices designed to curb the stiffness and discomfort of cervical muscles.