Health Products for You brings to you a range of burn wound dressings. These are available in different sizes and packs.
1. Argentum Silverlon Antimicrobial Burn Contact Dressing
The Silverlon burn dressings are meant for local management of partial thickness burns, incisions, skin grafts, donor sites, lacerations, abrasions and stage I to IV ulcers (vascular, venous, pressure and diabetic). They are designed to intimately contact the wound as a primary dressing. The knitted fabric permits passage of fluids. They employ silver plated nylon technology which has many advantages over other silver dressings.
Their special features include:
Effective barrier to bacterial penetration;
Contour easily to wound surfaces;
Quick and simple application for improved burn management;
Provide seven-day efficacy which means fewer dressings and greater patient comfort;
Allow maintaining a range of motion due to flexibility and elasticity;
No increase in bio burden;
No nanocrystalline staining.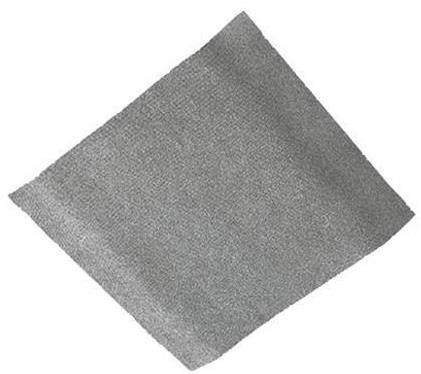 It contains more silver than other silver dressings. It has an antimicrobial effect within 2 hours with eradication within 4 hours.
2. Medical Action Sterile Dry Burn Dressing
It has set an industry standard for quality and reliability of complete line of dry burn dressings. Medical Action Burn Dressing incorporates state-of-the-art systems with highly skilled professionals. Each product is designed for superior performance and is produced according to the most stringent quality controls.
The line of products includes:
Arm dressing
Leg dressing
Sterile, fine mesh
Sterile, wide and fine mesh, sewn
Sterile, wide mesh
Wide mesh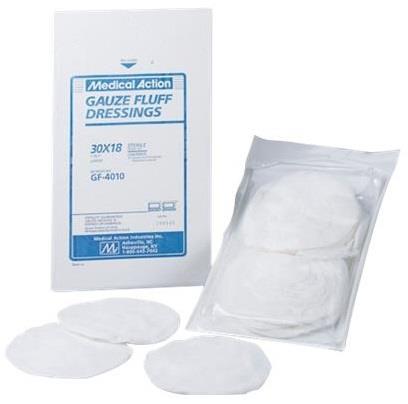 3. Medline Fine Mesh Layered Burn Dressing
A 100 percent cotton wide mesh dressing, absorbs wound drainage and provides loft and cushions the site. Medline Fine Burn Dressing is designed for use on a wide range of burns. It is available in a variety of sizes, ply, sewn or unsewn edges. It is sterile and latex-free.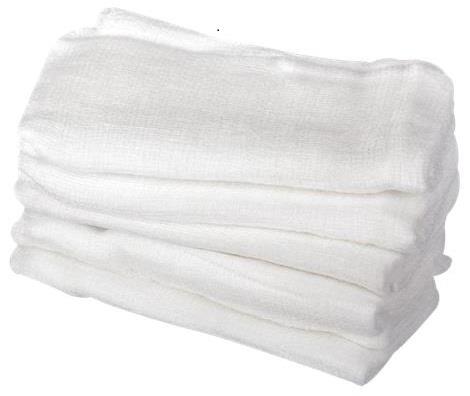 4. Medtronic Covidien Curity Burn Care Dressing
The Curity dressings are appropriate for a number of wound care applications.
Their special features include:
USP type VII gauze which is the highest quality gauze with maximum absorbency;
Wide 20 X 10 PSI thread count mesh layered gauze to maximize patient comfort;
Individually packed for convenience;
Specialized burn put-up feature aligns with clinical burn care need;
Meant for heavily exudating burns, padding and primary dressing.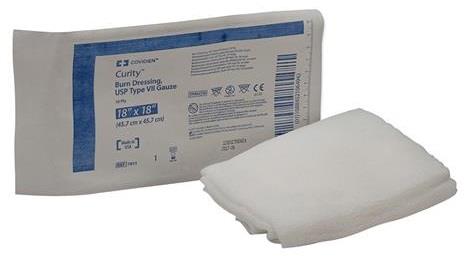 5. Medline PluroGel Burn and Wound Dressing
It is a unique approach to moisture management in burn wounds. PluroGel is 100 percent water soluble, bio-compatible, cell-friendly and non-ionic. It aids in the creation of an optional moist wound healing environment which protects healthy tissue and softens wound debris.
Let's look at its unique features:
Utilizes Micelle Matrix technology. It maintains moisture in the wound and controls fluid loss, helping to protect healthy tissue and to soften wound debris. PluroGel's micelle matrix contains surfactant micelles whose hydrophilic surface bonds with water, facilitating movement in the wound environment. Exudate and wound debris is absorbed within the hydrophobic core, allowing for easy removal at dressing change, thus creating a positive dressing change experience.
Gentle, non-ionic and non-irritating formula enables a positive patient experience.
It has better adherence to wounds. It maintains its consistency, enabling it to remain on the wound bed for better protection.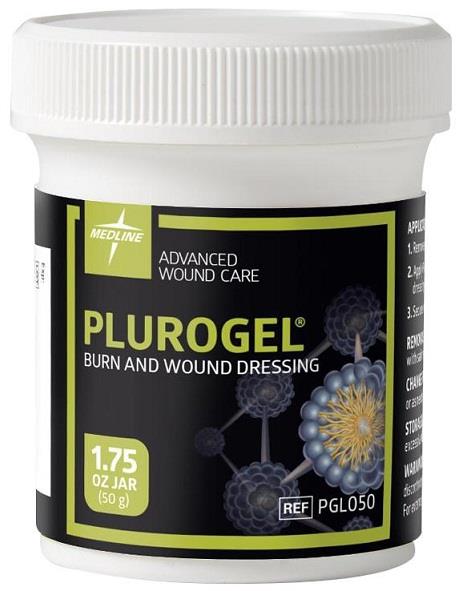 Thus, the variety of burn care dressings adequately addresses all kinds of burns in terms of severity. The dressing may have to be changed frequently so as to avoid chances of infection on the burn site. Doctors instructions and scheduled follow-ups will keep the healing process on track.
Disclaimer: All content found on our website, including images, videos, infographics and text were created solely for informational purposes. Our content should never be used for the purpose of diagnosis or treatment of any medical conditions. Content shared on our websites is not meant to be used as a substitute for advice from a certified medical professional. Reliance on the information provided on our website as a basis for patient treatment is solely at your own risk. We urge all our customers to always consult a physician or a certified medical professional before trying or using a new medical product.