Ultrasonic Nebulizer – The Fast and Efficient Way

An ultrasonic nebulizer is the modern age marvel of nebulizers. It is small, lighter and more compact than other kinds of nebulizers. The technology is pretty simple. An electronic oscillator generates a high frequency ultrasonic wave which causes the mechanical vibration of a piezoelectric element.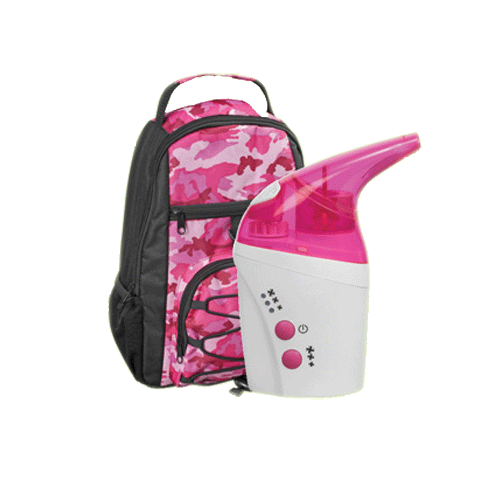 This vibrating element is in contact with a liquid reservoir and its high frequency vibrations are sufficient enough to produce a vapor mist. As they create aerosols from ultrasonic vibration instead of using a heavy air compressor, they only have a weight around 170 grams (6.0 oz). Another advantage is that the ultrasonic vibration is almost silent. This makes it easy for a person to use it and not disturb anyone by setting up an apparatus and also sometimes the annoying people with its buzz.
The Mabis DMI MiniBreeze Ultrasonic Nebulizer is a perfect companion for your journeys. It produces fine mist for advanced medication therapies. It has a feature which enables it to shut down automatically after 10 minutes. On the other hand the Mabis DMI NebPak UltraSonic Nebulizer is a trendy piece of equipment specifically designed for children, teens, and young adults. It comes in stylish colors with a trendy backpack and weighs only 10 ounces, making it the perfect companion for your child during sports or extracurricular activities.
Disclaimer: All content found on our website, including images, videos, infographics and text were created solely for informational purposes. Our content should never be used for the purpose of diagnosis or treatment of any medical conditions. Content shared on our websites is not meant to be used as a substitute for advice from a certified medical professional. Reliance on the information provided on our website as a basis for patient treatment is solely at your own risk. We urge all our customers to always consult a physician or a certified medical professional before trying or using a new medical product.