Top 5 three-position lift chairs to get you back on your feet

Three-position lift chairs function on a single motor common to the back and footrest. So, the back and footrest operate in tandem with each other. As the back reclines, the footrest rises simultaneously. The user can avail three comfortable positions. First is that of an upright chair wherein the back is in an upright position.They can recline to 45 degrees angle offering a relaxing 'TV watching' position. They can recline further to a comfortable napping/lying down position, wherein a V angle is formed between the back and the seat. As and when the user wants to get off the chair, a hand pressed button will bring the chair in an upright position and then bend the back forward helping the user to leave the chair.
However, the reclining back can be adjusted anywhere between these three positions by releasing the push button.
Let us look at some of the 3-position lift chairs with their stand-apart features that will help the user make an easy and informed pick.
Med-Lift 15 Series Three-Way Petite Wide Lift Chair
This is the best pick for a heavy-duty user of short height. With wider space between its rolled armrests, this lift chair offers a comfortable seating to an overweight user. At the same time its low height makes it an ideal pick for someone who is short. When fully reclined, the chair manages an overall reclined length of 60 inches.
Med-Lift 30 Series Lift Chair
Wearing a contemporary look, the backrest of this lift chair has a split design with double horizontal stitching, which provides extra lumbar support to the user. When fully reclined, it manages a length of 70 inches. This series also has a wider dimension optionwhich can accommodate a relatively bigger statured person.
Med-Lift 36 Series Three-Position Bariatric Lift Chair
Its ultramodern looks make it a fabulous addition to the home interiors. The backrest has a split design with double horizontal stitching providing extra lumbar support to the user. Targeted towards overweight users, this series has a weight capacity of 600 lbs. It has a heavy-duty lift and 3-way recline mechanism. This lift chair is powered by two heavy-duty low voltage motors and has extra padding in its arms ensuring an additional degree of comfort for the user.
Med-Lift 47 Series Three-Way Reclining Lift Chair
Its double squared waterfall backrest has zippers in its pillows so that the user can adjust the firmness and feel of each pillow. The webbed back ensures a better support of the pillows. Chaise pad is a standard feature on this model. The arms are curved out and rounded on the top to give extra comfort to the user.
Golden Tech Cambridge Three-Position Lift Chair with Chaise Pad
Extremely stylish and modern in looks, it is for sure a fantastic addition to one's home decor. Its overstuffed biscuit back design makes it super comfortable during long, restful hours of sleep. The seat's hybrid sizing makes it a better fit. Equipped with a self-diagnostic technology, the chair notifies the user of any abnormality in its functioning with the help of a LED light display. Different heat and massage settings cover two different massage zones, one across the lumbar and the other in the seat.
With its ability to recline to an almost flat angle, along with various other useful features it possesses, 3-position lift chair is surely a fantastic addition to one's living room. The choices available are a combination of different dimensions, style and weight capacity, making it easy for any user to find the best one to suit his/her needs.
Disclaimer: All content found on our website, including images, videos, infographics and text were created solely for informational purposes. Our content should never be used for the purpose of diagnosis or treatment of any medical conditions. Content shared on our websites is not meant to be used as a substitute for advice from a certified medical professional. Reliance on the information provided on our website as a basis for patient treatment is solely at your own risk. We urge all our customers to always consult a physician or a certified medical professional before trying or using a new medical product.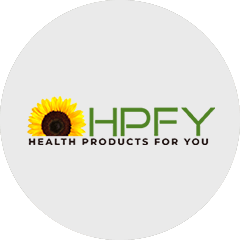 HPFY Staff Writer
HPFY Staff Writers are product experts with years of experience in medical supplies and equipment retail. They specialize in understanding the typical usage of our products, the differentiation between brands and have insights on product popularity and features. Each article ...
Trending Articles
Enteral Feeding: The What, When, and How
When traditional oral intake is not feasible, enteral feeding comes into play. It supports nutritional needs of individuals recovering from an injury or surgery. Dive into this informative article and learn what, when, why, and how of enteral feeding and ensure optimal patient care.
Using the Carpal Solution Carpal Tunnel Wrist Support
Looking for a non-invasive option to manage carpal tunnel symptoms? Experience relief from constant tingling and pain with this Carpal Solution Wrist Support. Read this article to know about the unique features and benefits of this wrist support brace designed to deal with CTS and find why it is one of the most reliable wrist braces available on the market.
Top 5 Best Reviewed Nebulizers of 2023
Need an effective and affordable nebulizer? Look no further, in this article we offer 5 of our best reviewed nebulizers that are loved by our customers. Click to read more and find the perfect nebulizer for all your respiratory needs.
10 Best Overnight Adult Diapers
Worried about nighttime leaks? Say goodbye to leakage with our ten best overnight adult diapers and wake up refreshed and dry.
Five Best Cervical Traction Devices of 2023
Neck pain can wreak havoc on your otherwise healthy life. Traction device improves your cervical health and overall well-being. Read more to find our best cervical traction devices designed to curb the stiffness and discomfort of cervical muscles.