10 Best Toilet Aids for the Elderly

With age and certain health conditions, bathrooms become one of the most dangerous places in our homes. Toilet Aids are adaptive devices to make bathrooms more accessible and safer for those at risk of falling and hurting themselves while using the toilet. Toileting or showering aids for seniors minimize the risk. They increase support and stability and let the user reach for hard places without having to bend or stretch too much. Here are 10 of the best toilet aids for safer and accessible bathroom.  
10 Best Toilet Aids for Seniors 

FSA Approved
A toilet seat riser is designed to assist individuals with difficulty using a standard toilet. It is placed on top of the seat and raises its height so that it is easier to sit down and stand up from the commode seat. It makes for a great toilet aid for anybody dealing with limited mobility. The Essential Medical Toilet Seat Riser has removable arms for added support and stability during transfers on and off the toilet. The arms have easy-to-use clamps that quickly attach and detach from the seat for safety. This adaptive toilet seat riser is made from durable and lightweight plastic and installs easily without tools.  
Features of Essential Medical Toilet Seat Riser with Arms  
Supports weight up to 300 pounds.   
Comes in various sizes and can raise the height of the toilet seat by 2 to 6 inches  
Lightweight and easy to transport  

FSA Approved
A shower commode chair is a safe and supportive option for anybody needing bathing or toilet assistance. This commode chair has a wide base and four heavy-duty casters for improved stability while moving around in the shower. Moreover, the built-in commode seat and backrest offer comfort and support while using the toilet. It also helps prevent bathroom falls and promotes safety and independence. Our customers praise the chair's comfort and supportive design, making it a great toileting aid for seniors.  
Features of Healthline PVC Shower Chair  
Comes with extra wide zinc-plated heavy-duty casters  
Strong and stable frame  
Easy to clean and needs minimal maintenance  
Waterproof and rust-free material  
Bears weigh up to 300 lbs  

FSA Approved
Another of our best-selling seat risers that have made it to the list is the Essential Medical Toilet Seat Riser. This model comes without the removable arms and is designed for those with some upper body strength. It does exactly what it is supposed to – elevate the toilet seat for easy access and fits your budget, too.   
Features of Essential Medical Seat Riser  
Made with sturdy and durable materials such as molded plastic or polyethylene  
Installation is easy and requires no tools  
Attaches to the existing toilet seat using brackets or clamps  
Reduces the risk of movement while in use  
Compatible with most standard toilet bowls  
Cushions for toilet seats help position the body and prevent pressure sores and skin breakdown. It is specifically beneficial for wheelchair users to use the bathroom independently. This padded toilet seat cushion is thick yet soft and attaches to the toilet seat via hook and loop straps. It minimizes pressure points and makes rising and sitting on the seat easier. The easy-to-clean, tear-resistant Vinyl makes it perfect for anybody looking for durable bathroom aids.   
Features of Essential Medical Toilet Seat Cushion  
Covered with easy to clean Vinyl  
Comes in two height variations – 2 inches and 4 inches  
Made of dense but soft foam  
Toilet aid tongs simplify managing personal hygiene with limited mobility. These toilet aids are multipurpose and can be used for toileting, showering, applying ointment or lotion, or wiping. After surgery, many people struggle with limited strength and difficulties in bending and reaching. Toilet tongs help hold toilet tissue, shower loofahs, washcloths, toilet paper, and more.   
Features of Toilet Aid for Wiping 
Lightweight design    
Has coated handles and ends for comfort  
Easy to use for reaching, grabbing, and wiping  
Adds simplicity and convenience to your daily routine  

FSA Approved

Latex Free
Looking for a practical and versatile toilet aid? Look no further. Bedside commodes are used as a compact, free-standing toilet. If you or your loved one has trouble accessing the bathroom promptly. Bedside commodes can solve your problem. The Guardian three-in-one elongated steel commode features a folding frame that is easy to assemble quickly and without tools. It has an elongated seat, and the three-in-one design allows it to be used as a bedside commode, raised toilet seat, and safety frame over a standard toilet.   
Features of Three-In-One Bedside Commode  
Folds down and reduces storage space by 35%   
Made with gray powder-coated steel commode  
Rust-resistant and durable  
The clip-on seats can be removed for easy cleaning  
Features deeper seat depth for more room   
A splash guard is another great toilet aid for comfortable and independent toileting. It is designed to prevent water or urine from splashing out of the toilet pot and ensure hygiene. Savanah Splash Guard prevents embarrassing and unhygienic accidents from happening happen. The toilet splash guard deflects urine down into the toilet. Additionally, it is easy to take apart and wash properly.  
Features of Savanah Toilet Splash Guard  
Easily fits and clips to the toilet bowl  
Can be fitted before or after sitting on the seat  
Makes you feel more independent  

FSA Approved
A grab bar is a bath safety device that assists individuals in accessing the bathroom without falling. These are typically made of durable materials like stainless steel or plastic and come in various lengths and designs. Vive Metal Grab Bar improves stability and bathroom safety. It supports up to 440 pounds and is made with stainless steel for exceptional durability. It can be installed on most surfaces like fiberglass, acrylic, drywall, plaster walls, or ceramic tiles with additional mounting hardware.  
Features of Vive Metal Grab Bar 
Positioned vertically, horizontally, or diagonally for optimal support in any location  
Seamlessly blends with any décor 
Available in smooth brushed nickel, white, or bronze satin finish  
Has decorative flanges to hide the mounting hardware for a sleek appearance  

FSA Approved
The toilet safety frame is a bathroom aid designed to offer stability and support for those who require toilet assistance. It is installed around the existing toilet and serves many purposes. A toilet frame with parallel bars and armrests on each side of the toilet is often made with materials like aluminum or steel. The ProBasics Toilet Safety Frame is a safe and stable aid that fits both standard and elevated toilet seats. It is simple to clean, and the aluminum frame is attached to the bowl with an adjustable bracket. It supports weights up to 300 pounds.  
Features of ProBasics Toilet Support Frame  
Adjustable bracket  
Adjustable arm  
Simple to clean  
Versatile design  
Tool-free assembly  

FSA Approved
A urinal is a small toilet aid for bedridden patients used to urinate without having to be taken out of bed. Male or female urinals help maintain a person's dignity and privacy and prevent skin breakdown and infections. Medegen Male Urinal is a reusable, transparent male urinal with a lid. It allows for easy content visualization for examining the urine. The wide base keeps it sturdy, whether empty or full. It may be positioned either horizontally or vertically. It features a sizable and ergonomic handle with a notched edge that can be hung on most bedrails.  
Features of Medegen Urinal with Lid  
Has an improved smooth rolled-edge opening  
Foot design for stability empty or full  
Capacity - 1000cc/25 oz with clear graduations  
Ideal for single-patient use   
Reusable and recyclable  
Where can I buy the best toilet aids for seniors? 
HPFY has been your health and wellness partner since 2002. We offer a wide range of bath aids and toilet assistance products. Explore our catalog today to find the right supplies for better patient care
Disclaimer: All content found on our website, including images, videos, infographics, and text were created solely for informational purposes. Our reviewed content should never be used for the purpose of diagnosis or treatment of any medical conditions. Content shared on our websites is not meant to be used as a substitute for advice from a certified medical professional. Reliance on the information provided on our website as a basis for patient treatment is solely at your own risk. We urge all our customers to always consult a physician or a certified medical professional before trying or using a new medical product.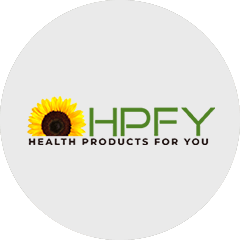 HPFY Staff Writer
HPFY Staff Writers are product experts with years of experience in medical supplies and equipment retail. They specialize in understanding the typical usage of our products, the differentiation between brands and have insights on product popularity and features. Each article ...
Trending Articles
Enteral Feeding: The What, When, and How
When traditional oral intake is not feasible, enteral feeding comes into play. It supports nutritional needs of individuals recovering from an injury or surgery. Dive into this informative article and learn what, when, why, and how of enteral feeding and ensure optimal patient care.
Using the Carpal Solution Carpal Tunnel Wrist Support
Looking for a non-invasive option to manage carpal tunnel symptoms? Experience relief from constant tingling and pain with this Carpal Solution Wrist Support. Read this article to know about the unique features and benefits of this wrist support brace designed to deal with CTS and find why it is one of the most reliable wrist braces available on the market.
Top 5 Best Reviewed Nebulizers of 2023
Need an effective and affordable nebulizer? Look no further, in this article we offer 5 of our best reviewed nebulizers that are loved by our customers. Click to read more and find the perfect nebulizer for all your respiratory needs.
10 Best Overnight Adult Diapers
Worried about nighttime leaks? Say goodbye to leakage with our ten best overnight adult diapers and wake up refreshed and dry.
Five Best Cervical Traction Devices of 2023
Neck pain can wreak havoc on your otherwise healthy life. Traction device improves your cervical health and overall well-being. Read more to find our best cervical traction devices designed to curb the stiffness and discomfort of cervical muscles.