What are calluses?
A toughened part of skin which becomes relatively thick and hard in response to repeated friction, pressure, or other irritation is called a callus or callosity. Frequent or forceful itching and rubbing can cause blisters. Calluses are often found on feet because of frequent walking. Calluses are generally not harmful, but may sometimes lead to other problems, such as skin ulceration or infection. Calluses are actually a defense mechanism of the body to protect the foot from friction and pressure.
What are the symptoms?
The hardening of the skin and the formation of flaky skin is the first sign of a callus. It is usually located the foot region as they take the most amount of friction and pressure. The skin becomes dry and itching is very common.
What are the causes?
Calluses are common among athletes, musicians, and people who use one part of their body excessively. Guitarists and drummers get calluses on their fingers and their palms. Athletes usually get calluses on their feet. Sometimes physical contact is not necessary, and hormonal changes or sunlight can also be a reason for calluses.
What are the treatment options?
In general cases, preventing excessive friction can reduce calluses and soften the skin. Change in shoes and accessories may also help. Unless a person is suffering from diabetes or other problems, basic shoe pads and creams can help remove calluses.
What are my options?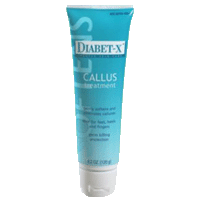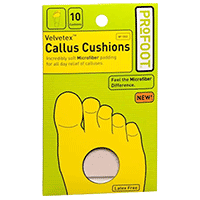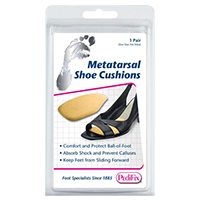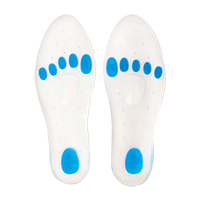 Disclaimer: All content found on our website, including images, videos, infographics and text were created solely for informational purposes. Our content should never be used for the purpose of diagnosis or treatment of any medical conditions. Content shared on our websites is not meant to be used as a substitute for advice from a certified medical professional. Reliance on the information provided on our website as a basis for patient treatment is solely at your own risk. We urge all our customers to always consult a physician or a certified medical professional before trying or using a new medical product.