Protect Your Furniture from Incontinence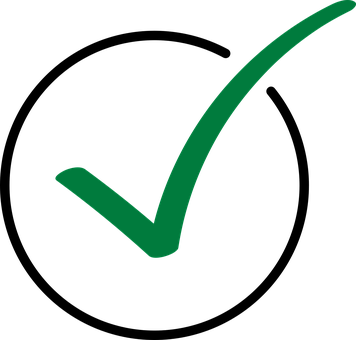 Reviewed by Christine Kijek, Registered Colorectal Nurse, on September 10, 2022
Incontinence does not care when or where it may rear its ugly head. For those that suffer from this disorder there is always a measure of uncertainty and anxiety about it. Many people may hear of incontinence and think about only wetting your bed, but the worry extends to your home's furniture as well as the bed. Incontinence furniture protection can spare those afflicted with incontinence from incurring expensive cleaning of upholstery or even furniture replacement.
How to Protect Furniture from Incontinence?
We all know how expensive it is to buy furniture for our homes and apartments, so having to replace them or even have them reupholstered can be a financial burden. Protecting your furniture requires an understanding of your specific incontinence. For those that suffer from urge incontinence (also known as overactive bladder), the sudden, urgent need to go to the bathroom can lead to embarrassing accidents and odors. In this case, a little prevention can go a long way to saving your hard-earned money and furnishings. Below are some items that can help preserve your furniture.
What are Chux/Disposable Underpads?
A simple way to protect your upholstery from getting soiled because of urinary incontinence in older adults is to place waterproof incontinence pads between you and your furniture. Chux makes protection easy and carefree. The First Quality Prevail Super Absorbent Disposable Underpads are a comfortable and economic way to protect sofas and chairs. The ability of these incontinence sheets to simply discard them after use gives the user peace of mind and minimizes laundry loads. The highly absorbent material in products such as Tena Disposable Underpads  keeps moisture away from the skin and off of the furniture. Attends Care Night Preserver Underpads have an additional super absorbent polymer and cellulose fibers for Heavy absorbency. They are rectangular absorbent pads designed to promote healthy skin, while at the same time protecting mattresses and chairs. Protect yourself and your sofa/chair with incontinence pads for furniture!!
Chair Pads
Many people who suffer from incontinence can be embarrassed by their affliction and therefore may seek out an option that is inconspicuous. Using a reusable chair pad that can blend in may help ease those who feel ashamed of their incontinence. The Salk Carefor Deluxe Designer Chair Pads offer quilted construction that absorbs moisture and will not shift around while blending into your upholstery. It can be used on sofas, chairs, and wheelchairs alike. Most of these chair protectors for incontinence are machine washable and can be used more than once. The Priva Soff-Quilt Reusable Chair Pad gives the user three different color options and protects both your skin and furniture from moisture while cutting back on the need to steam clean your furniture. One great feature of these incontinence chair protectors is that you can take them with you; to a friend's house or even in the car. The CareActive Quilted Waterproof Seat Protector is great for car seats, wheelchairs, and home furnishings since it can absorb up to 1 cup of liquid. Simply toss these waterproof chair pads for incontinence over what you need to be protected and you are good to go!!
Deodorants
Even with the best intentions and planning, accidents can happen from time to time. Probably the biggest issue after an accident is odor, which can be embarrassing. Using something like Hartmann Dignity Odor Eliminator Spray can eliminate unpleasant odors in the home and can be used on pads, clothing, or furniture. One way to eliminate organically produced odor is to use the Coloplast Hex-On Deodorant Spray. It eliminates odor on contact and comes in a gentle fresh linen aroma. For a fresh citrus aroma, the Citrus II Air Fragrance Room Deodorizer is perfect for eliminating the harsh odors of fecal and urinary incontinence and is great for asthmatics and those suffering from allergies.
Furniture in our homes and apartments is a huge investment, to say the least, so eliminating the high cost of cleaning or replacement is paramount. Just a little prevention and protection can go a long way to saving us money, not to mention some peace of mind. Don't let incontinence hold you back from enjoying your life!!
Where to buy products for Incontinence Furniture Protection?
Health Products For You offers a wide range of products for furniture protection including deodorizer, best bed pads for incontinence, underpads, and more from various reputed manufacturers such as Medline Industries, Essity, and Cardinal Health, to name a few. Shop today and avail exclusive discounts. 
Disclaimer: All content found on our website, including images, videos, infographics and text were created solely for informational purposes. Our content should never be used for the purpose of diagnosis or treatment of any medical conditions. Content shared on our websites is not meant to be used as a substitute for advice from a certified medical professional. Reliance on the information provided on our website as a basis for patient treatment is solely at your own risk. We urge all our customers to always consult a physician or a certified medical professional before trying or using a new medical product.