Products Needed After A Full Hip Replacement - A Personal Story

Aside from the mental and physical preparation for surgery, you also need to prepare your environment so that once you are discharged you can perform your activities of daily living without injury or incident. Health Products For You offers a wide variety of products to help you during your healing journey.
In October of 2021, I underwent a full right hip replacement. After years of pain, I gave in and finally had the surgery. I live alone, so I had to make plans to have someone stay with me for at least a day or two to make sure I could care for myself once they left. Physical therapy was scheduled to come to the home to help me but in the meantime, I needed to get the house in order.
The first order of business, picking up rugs and moving obstacles that would make it difficult for me to ambulate freely with a walker. Making sure I had a good bath mat such as the Essential Medical Deluxe Bath Safety Mat that was not slippery and that I had something to hold onto once in the tub. I chose to utilize a shower chair. This allowed me to sit, lower the risk of falling, and wash with a hand-held shower head.
Essential Medical Deluxe Bath Safety Mat
Graham-Field Lumex Shower Commode Chair
Others may choose to install permanent or temporary grab bars in their showers such as The MCKESSON Sunmark Steel Wall Grab Bar or a temporary option like the Carex Ultra Grip Grab Bar and use a long-handled sponge for washing. Sammons Preston makes an excellent choice. Because you are not allowed to bend over, or pivot on your leg, I purchased a Reacher. This gave me the ability to pick up anything out of reach...especially that confounded TV remote!
Sunmark Steel Wall Grab Bar
Dressing Up after Hip Surgery
Dressing can be a challenge post total hip replacement. Socks, especially, are a "no-go" unless you have someone to put them on you or you purchase a sock aide. HPFY has a good selection to suit your specific needs. The sock aid lets you put the sock onto a form and then slide your foot into the sock or a simpler version has a hook to help you pull your socks up - no bending required!
It is also a good idea to get a long-handled shoehorn as well so you do not have to bend. If you have not been supplied with a walker upon discharge, you will need one. A rolling walker is NOT a good option as it is too mobile and it may cause you to fall. If you are unsure of the type of walker you will need, ask the physical therapist which one to purchase. HPFY has a variety of "hip kits." These kits contain a variety of aids. Normally they are equipped with a reacher, long-handled sponge for showers, a sock aid, and a long-handled shoehorn. There are various combinations of items available in kits.
Don't wait until after surgery to get these items ready! For me, it simplified what could have been a much more difficult situation and allowed me to become independent after major surgery. If you are getting ready to undergo total hip replacement surgery, HPFY and I wish you a speedy recovery, it was one of the best things I have ever done for myself!
Author Profile: Laura Castricone, Respiratory Therapist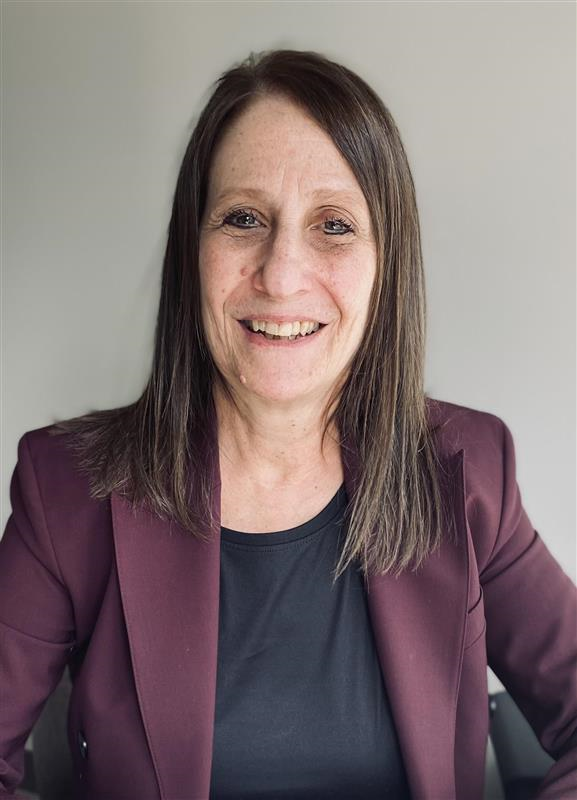 My name is Laura Castricone and I am a Certified Respiratory Therapist. I have been practicing in the state of Connecticut since 1992. I have worked in several aspects of respiratory care including sleep medicine, critical care, rehab, and home care. I earned my respiratory certification at Quinnipiac University in Hamden, CT. Prior to becoming an RT, I attended the University of Connecticut pursuing a degree in English but left Uconn in my junior year to work with my father in the restaurant business. I stayed with him for over a dozen years. An education, by the way, that can never be bought! Once I married and had children, the restaurant business no longer fit my lifestyle. When my children were one and two years old, I decided to go back to school and that is where my career in respiratory care began. This career has been very rewarding and I have been blessed to meet some extraordinary people along the way. I grew up in Waterbury, CT, and now live in Litchfield County, CT with my husband and our crazy Jack Russell terrier, Hendrix. My hobbies include antiquing, gardening, writing plays, and painting miniature paintings.
Disclaimer: All content found on our website, including images, videos, infographics and text were created solely for informational purposes. Our content should never be used for the purpose of diagnosis or treatment of any medical conditions. Content shared on our websites is not meant to be used as a substitute for advice from a certified medical professional. Reliance on the information provided on our website as a basis for patient treatment is solely at your own risk. We urge all our customers to always consult a physician or a certified medical professional before trying or using a new medical product.