Preparing For Mastectomy: A Pre-mastectomy Checklist

Mastectomy evokes strong feelings of anguish and fear. Breast cancer involves both psychological and physical pain. What is the ultimate symbol of femininity – your breast after mastectomy, is so dramatically altered after all. A breast cancer diagnosis naturally leads to emotional, physical, and cultural turmoil. But life is about expecting the unexpected. What matters is how we face the challenge.
At Health Products For You, we are with you to ease your journey from mastectomy surgery to healing. Before going under the knife, a woman needs to be ready psychologically, physically, and financially. Additionally, she must get her home and family prepared for a hospital stay for mastectomy.
Tips to Get Ready for Your Hospital Stay and Recovery
1. Make Up Your Mind
Parting from your breasts is a tough decision. Remember it is natural to grieve for your breasts. Try to come to terms with your reality. Calm your mind through yoga, meditation, and deep breathing exercises. Mentally prepare yourself for breast cancer and all that comes with mastectomy. Talk to other breast cancer survivors and read about their journey. Their insights will help prepare for the potential side effects of the treatment of mastectomy. You will gather strength to combat the illness.
Hudson RCI Air-Eze Incentive Deep Breathing Exerciser
2. Prepare Your Body Well
The next step is to prepare your body for the surgery. Nutrition and physical activity before surgery play a vital role in healing and recovery after mastectomy. It is important to eat a nutrition-packed diet including protein, zinc, and vitamins A and C. Protein and vitamin supplements help your body repair cells, heal incisions and prevent infection. Incorporate high protein foods such as cheese, fish, turkey, almonds, and peanuts into your diet. Studies show that preoperatively active individuals have a significantly better chance of recovery. The pre-surgery exercise routine should include cardio exercises, stretches, and muscle strengthening. If you are unsure which exercises are safe for you, check with your physician before starting a rehabilitation program.
3. Money Matters
Ensure that your mastectomy or reconstruction surgery expenses, including the cost of the surgical facility, post mastectomy products, and the entire surgical team, are covered by your health insurance. Even if your insurance covers the surgery expenses, there would still be some out-of-pocket costs for you. Get your resources ready beforehand for them.
4. Get Your Home Ready 
Deep clean your house - Arrange for cleaning services that are needed after a mastectomy. Take care of other household tasks ahead of time so that you are not stressed during the breast cancer surgery recovery time.
Recovery Zone - Set up a quiet, comfortable, and cozy recovery area in your home for you to stay in throughout the mastectomy recovery timeline.
Prepare Children - Take care of all the matters relating to children that would not be possible during the recovery time after mastectomy. Prepare children so that they can manage certain things on their own in your absence.
Mastectomy Shopping List – Prepare a list. Consider buying a large plastic tumbler with a built-in straw so you do not have to lift a cup to drink. Buy some mastectomy t-shirts with drain pockets, and loose-fitting pyjamas that zip or open on the front. Shop for some comfy post-mastectomy bras that can hold your surgical drains.
Entertain Yourself - Stock up on DVDs, download audiobooks or podcasts, subscribe to Netflix or do whatever else you need to stay entertained. Buy a body pillow so you can sleep in comfort. 
5. Practice self-love
Try to finish all your work at least one week before mastectomy incision so that you can concentrate on yourself. You must remain stress-free for a while. Post-mastectomy care for your body to aid its recovery; but emotional recovery is going to take time. You must practice good self-care.
Schedule an appointment with a salon to pamper yourself. Listen to music, read a book, watch a movie, eat something you like, …. these things can be incredibly helpful.
Things you need for a hospital stay for mastectomy
ID and insurance card
Toiletries, hand sanitizer, wipes, lip balm, moisturizer, and dry shampoo
Mastectomy camisole for patients with drain holder
Loose-fitting, open-front garments, and pull-on pants
Phone, tablet, headphones, and chargers
Reading glasses
Books and magazines
Neck pillow for a comfortable drive home back
Disclaimer: All content found on our website, including images, videos, infographics and text were created solely for informational purposes. Our content should never be used for the purpose of diagnosis or treatment of any medical conditions. Content shared on our websites is not meant to be used as a substitute for advice from a certified medical professional. Reliance on the information provided on our website as a basis for patient treatment is solely at your own risk. We urge all our customers to always consult a physician or a certified medical professional before trying or using a new medical product.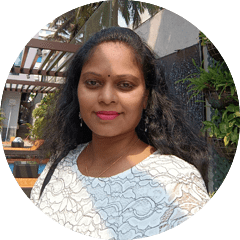 Sailaxmi Chennuru
Sailaxmi Chennuru, has been a Health Products For You contributor since 2017. A business management graduate, the study of anatomy has always been of interest to her.
After working as a medical transcriptionist for several years, she developed a keen interest ...
Trending Articles
5 Facts about Syringes You Wish You Knew Before
A syringe is a pump consisting of a snugly fit piston(or plunger) within a calibrated glass or plastic cylinder called a barrel.The syringe is equipped with a hypodermic needle, nozzle, or tubing that helps direct the flow of medication.
TOP 5 BEST REVIEWED NEBULIZERS OF 2022
Breathing disorders, such as COPD or asthma, can be a major detriment when it comes to quality-of-life issues.Treating these breathing ailments with medications is the main course of treatment.Being able to deliver aerosol medication directly into the lungs in an expedited fashion is the best way to manage these lung disorders. The use of a nebulizer for aerosol medications allows for the efficient and easy delivery of these medications.
MINERAL OIL VS SALINE ENEMA: WHICH ONE TO CHOOSE?
An enema is used for many reasons.Just as there are many reasons, there are different types of enemas, each of which contains different ingredients and works differently in the body. While some may choose an enema to soften stool or for routine colon cleansing, the reason for using an enema may have more of a medical necessity.
FIVE BEST CERVICAL TRACTION DEVICES OF 2022
Cervical traction is a technique applied to the cervical region of the body to help alleviate neck pain, discomfort, and other physical conditions related to the cervical region.Cervical traction works by stressing the neck, pulling, and pushing, thus reducing the pressure on the spine, the neck, and the upper torso.Excessive stress on the neck, spine, and upper region, due to a wide range of conditions or injuries can cause severe pain and can lead to other complications.Cervical traction devices help alleviates these conditions thus offering overall body rehabilitation and treatment options.