Not Too Hot Too Cold Just The Right, All Night

Tested in Space, and Right Here on Earth
Outlast technology is the only phase change material that carries the Certified Space Technology seal of approval. The technology was first developed for use by NASA, and continues to be developed and tested for efficacy and safety, across multiple applications, for major brands around the world. Outlast currently holds over 96 patents related to thermally adaptive materials.
Outlast Technology, Originally developed for NASA, and utilizes phase change materials (PCM) that absorb, store and release heat for optimal thermal comfort. It is comparable to ice in a drink; as it changes from solid to liquid; it absorbs heat and cools the drink, keeping that drink at the desired temperature for longer. Outlast phase change materials work in the same way, but are microencapsulated to be permanently enclosed and protected in a polymer shell. We call microencapsulated phase change materials Thermocules.
This encapsulation process makes the Thermocules, exceptionally durable for many applications. These Thermocules can be incorporated into fabrics and fibers and have the capacity to absorb, store and release excess heat. This gives any product containing Outlast technology the ability to continually regulate skin's microclimate. As the skin gets hot, the heat is absorbed, and as it cools, that heat is released.
Outlast technology is not wicking technology, which manages moisture by reacting to your sweat and pulling it away from the skin. It pro-actively manages heat while controlling the production of moisture before it begins. That's the Outlast difference!
There are multiple products made using Outlast Technology, some of them include:
Outlast® Not Too Hot Not Too Cold™ Temperature Regulating Pillow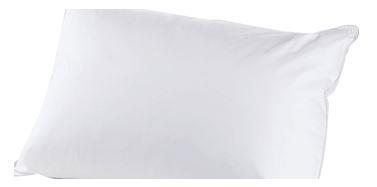 It was created with the goal of providing better sleep to its users. It absorbs, stores and releases excess heat, to keep you more comfortable throughout the night. By minimizing sleep disturbances such as night sweats and hot flashes, you're able to get a more restful night of sleep. With a cool and fresh feeling, this pillow gives the user the right support as well as a cooler feeling pillow throughout the night.
Outlast® Not Too Hot Not Too Cold™ Temperature Regulating Cotton Blanket
It is machine washable, soft, cozy, naturally antibacterial, odor resistant and the perfect addition to every household. It is made from 51% cotton and 49% Outlast® acrylic fabric. Outlast® temperature regulating technology minimizes temperature fluctuations throughout the night so the body and mind can focus on getting an excellent night's sleep.
Outlast® Not Too Hot Not Too Cold™ Temperature Regulating Mattress Protector
It does not only keep the mattress stain free but it also has an Outlast® Certified Gold Comfort Rating to help manage temperature swings throughout the night. It is waterproof and easy to care for.
There are many other temperature regulating home textile products available at healthproductforyou.com. These products can take the comfort to another level.
Disclaimer: All content found on our website, including images, videos, infographics and text were created solely for informational purposes. Our content should never be used for the purpose of diagnosis or treatment of any medical conditions. Content shared on our websites is not meant to be used as a substitute for advice from a certified medical professional. Reliance on the information provided on our website as a basis for patient treatment is solely at your own risk. We urge all our customers to always consult a physician or a certified medical professional before trying or using a new medical product.