What is a urinary catheter?
It is a tube used in healthcare to deliver medication, fluids or gases to patients or to drain bodily fluids such as urine. They include vascular access devices, intravenous catheters, urinary catheters and chest drainage tubes. They are usually inserted into a body cavity, duct or blood vessel.
Catheters require proper care and maintenance so as to avoid complications and infections. Contracting any such infection depends on various factors. These would include, type of catheter, site of insertion, and skin preparation method used. Even choice of dressing, catheter dwell time and frequency of replacement can help avoid infections.
Dressing to avoid infection at catheter site
Against this backdrop, we will focus the write-up on use of dressings to prevent infections at catheter sites. The underlying characteristic feature of any dressing used at a catheter insertion site is its permeability to water vapor. This is because occlusive dressings trap the skin moisture, providing an ideal environment for bacterial/fungal growth. Broadly, two (2) types of dressings have been in use –
First is the gauze and tape dressing, and

Second is the sterile, transparent, semi-permeable, polyurethane dressing coated with a layer of an acrylic adhesive.
The later have become increasingly popular as they offer a barrier to air contaminants and external pathogens. Though the gauze is sterile, it does not provide barrier against potential microorganisms. The reused rolls of tape may get easily infected and compromise the sterility of these dressings.
The health care professional, while using a transparent dressing can visually inspect the site without removing the dressing. They are waterproof and so the patient can even bathe in them without dampening the dressing. When compared to gauze and tape dressings, they require less frequent changes. This preserves the skin integrity and lowers the risk of trauma and infection.
The 3M Tegaderm Transparent Film Dressing with Border, exemplifies these properties. It best suits small-sized patients. It is known to provide a viral barrier against viruses 27 nm in diameter or even larger. Since, it allows a wear time of seven (7) days, the patient can easily relax.
If the patient wants a better stability, he/she can opt for a transparent dressing with additional securement features. Health Products for You brings to its users the c. While the dressing offers an effective barrier against bacteria and viruses, its built-in securement withstands multidirectional tugging forces to keep the catheter securely in place. This prevents catheter movement and dislodgement.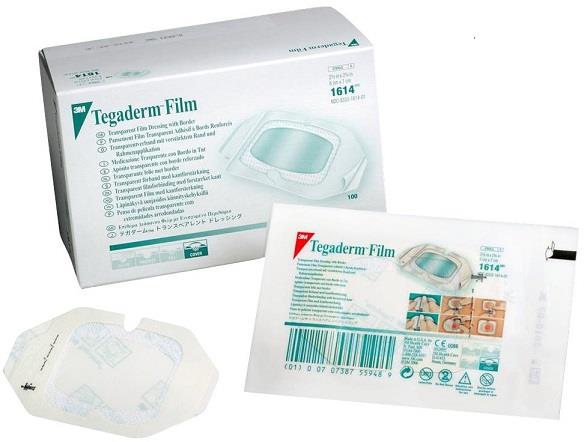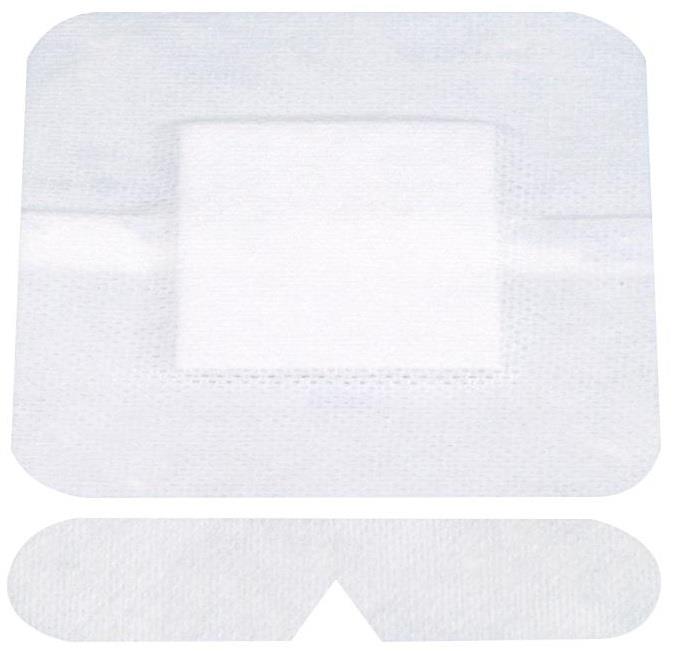 For those who require a multi-layer dressing, DeRoyal Covaderm Plus V.A.D. Vascular Access Dressing, is your choice. Its special 'V-Cut' tape secures the catheter extension tubing and prevents lifting of dressing edge. It is gentle on the skin and conforms easily to body contours.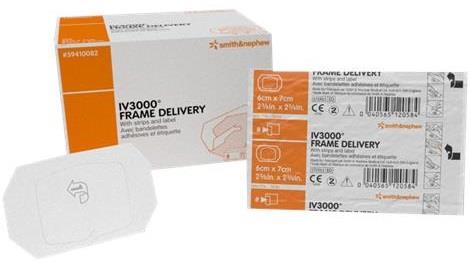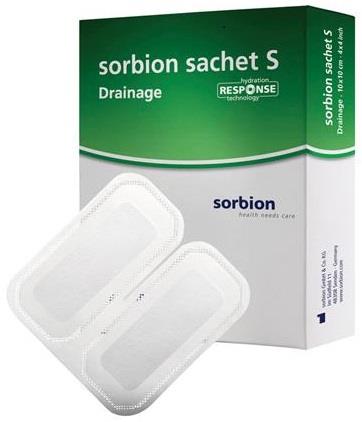 A newer type of transparent film dressing is now available and is very effective against catheter-related bloodstream infections. It has chlorhexidine gluconate-impregnated gel patch for continuous protection during the entire duration of catheter use. The BSN Cutimed Sorbion Sachet S Drainage Dressing, has a highly absorbent core. The gel-forming polymers inside the dressing provides better binding capacity and exudate handling capacity. The slit design feature ensures a good fit at the exit point of tubes.
Thus, with excellent adhesion, firm support to the catheter, and cost saving due to fewer replacements, transparent film dressings are rated higher than gauze and tape dressings. However, if there is blood oozing out from the catheter site, gauze and tape dressing may be required.
Word of caution
Even though the dressings have a considerable wear time, they should be monitored on a daily basis. In case it is damp, loosened or visibly soiled, it needs an immediate replacement. Even though the dressings are anti-microbial, utmost care is required while inserting the catheter. The Center for Disease Control and Prevention has issued preventive guidelines. These recommend hand hygiene and aseptic technique to insert catheters and to prepare clean skin with an antiseptic before insertion. The site care frequency is 5 to 7 days for transparent film dressing and two (2) days for gauze and tape dressing.
Disclaimer: All content found on our website, including images, videos, infographics and text were created solely for informational purposes. Our content should never be used for the purpose of diagnosis or treatment of any medical conditions. Content shared on our websites is not meant to be used as a substitute for advice from a certified medical professional. Reliance on the information provided on our website as a basis for patient treatment is solely at your own risk. We urge all our customers to always consult a physician or a certified medical professional before trying or using a new medical product.