Foley Catheters: Everything You Need to Know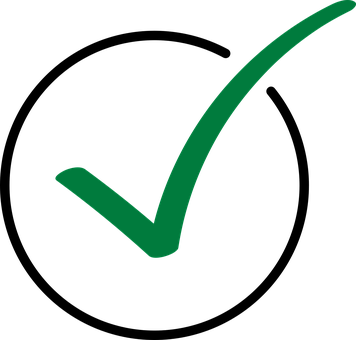 Reviewed by Christine Kijek, Registered Colorectal Nurse, on August 22, 2022
The loss of the ability to urinate naturally is one of the most difficult things for a person. Foley catheters are a type of catheter that helps alleviate a person's condition in this case. They are inserted into the urethra to drain urine from the bladder.
Each one of us has gone through the ordeal of not being able to find a restroom at some point in our lives. Those moments of urgency are very uncomfortable and many a time painful. But for many people around the world urinating naturally becomes an arduous task due to some kind of ailment or complication. There are many reasons why one is forced to use a supplementary urinary system to expel the toxins out of their body.
What is a Foley Catheter?
One of the major devices used to get through the difficult situations of not being able to urinate naturally is the Foley catheter. Foley catheter is a thin and flexible tube that can easily be inserted into the urethra. It is one of the most common indwelling catheter types. The tube has two sections going down its length. One of them is open at both ends and drains urine into a collection bag. The other end has a valve that connects to a balloon at the inside tip. The Foley balloon is inflated with sterile water when it is inside the bladder. This stops the catheter from slipping out. It is made using silicone or coated natural latex.
When does one need a Foley Catheter?
There are many different complications and ailments that result in the loss of the ability to urinate naturally. Some of the common Foley catheter indications are as follows:
Incontinence
Enlarged prostate thus stopping urine flow
Acute urinary retention
Paralysis or physical injuries
Ureterectomy
Hysterectomy
Fibromyalgia
Skin impairment or breakdown​
Genital injuries
Types of Foley Catheters
Based on the types of Foley catheter tips, there are straight tip, coude tip, and council tip catheters:
1. Straight Tip Foley Catheters
One of the most common Foley catheter types, straight tip catheters have a small 1.25-inch opening at the end. They have a hydrophilic coating that allows for easy lubrication. This in turn reduces pain and discomfort. One of the popular straight tip catheters is Medline Silvertouch Two-Way 100% Silicone Straight Tip Foley Catheter.
Medline Silvertouch Two-Way 100% Silicone Straight Tip Foley Catheter
2. Coude Tip Foley Catheters
Named after the French word for elbow (coude), coude tip catheters have a slight bend near the tip. They are generally prescribed to patients who have an enlarged prostate. Their catheter tip is designed to get past tight spots. Bard Bardex Lubricath Two-Way Carson Model Speciality Foley Catheter With 5cc Balloon Capacity is one of the top selling coude catheters.
3. Council Tip Foley Catheters
The only difference with this catheter tip is that it has a hole on the top so that they can be passed over a wire. One such council tip catheter is Bard Lubri-Sil Foley Catheter Two Way Council Model.
Based on the number of lumens, there are two-way and three-way Foley catheters:
1. Two-way Foley Catheters
Two-way catheters are basic Foley catheters with two lumens and a balloon at one end. The strips of these catheters are usually radiopaque thus making them easier to locate when scanning is needed. PECO Medical Two-Way 100% Silicone Foley Catheter With 5cc Balloon Capacity is a good example of a two-way foley catheter.
2. Three-way Foley Catheters
Three-way catheters have an extra lumen to infuse an irrigating solution such as sterile saline. Foley catheter irrigation helps wash away blood clots or stains after surgery. Rusch Gold Three-Way Silicone Coated Latex Foley Catheter With 30cc Balloon Capacity is a type of triple lumen catheter.
Caring for your Foley Catheter
Taking care of the catheter is an important step in ensuring that one does not have any complications or infections. Here are a few things one must keep in mind while taking care of the catheter:
Clean the area where the catheter exits your body.
Drink enough fluids to prevent infections.
Wash your hands always before and after handling the catheter.
Securing Your Catheter
Securing a catheter is of utmost importance, as a sudden detachment of the catheter can damage the urethra, the skin around it, and might also cause complications for the user. There is a wide range of catheter securement aids one can use to ensure that their catheter stays in place and stays secure.
Stabilization Devices
A stabilization device such as the Bard StatLock Foley Stabilization Device is designed to minimize catheter movement and accidental removal. Foley catheters are prone to inadvertent pulling or tugging that can expose the user to a great deal of discomfort. StatLock Stabilization Device fixes this discomfort and is a more effective alternative and easier to use than tape and circumferential leg straps.
Features of the Bard StatLock Stabilization Device
Effective means for Foley catheter stabilization
Maximizes patient comfort
Eliminates circumferential compression
Alleviates traction of urethral catheters
Sterile and latex-free
Catheter Holders
Catheter holders are perfect for holding a catheter in place safely and securely. A great option for you is the Dale Hold-n-Place Foley Catheter Holder which stabilizes the indwelling catheter, reducing the likelihood of traumatic removal, without restricting patient movement or irritating the skin. It helps the user put an end to the problems associated with tape and reduces the potential for infection. This Foley catheter tube holder features a patented locking system that securely anchors the catheter in place, reducing the risk of urethral erosion, bladder spasms and trauma.
Features of the Dale Hold-n-Place Foley Catheter Holder
Comes in different configurations
Minimizes patient tampering
Allows easy catheter pulling
Encourages patient mobility
Latex-free
Catheter Leg Straps
Catheter leg straps such as the Medline Catheter Leg Strap is a catheter securement device with hook-and-loop Velcro closures that provide secure placement and a comfortable fit. The Velcro locking system engages quickly and easily and elastic comfort strap stabilizes the catheter without restricting patient movement. A foam catheter strap holds the catheter securely in place.
Features Medline Catheter Leg Straps
Comfortable fit
Gentle on skin
Easy & quick locking system
Easy to adjust
Catheter Fixation Device
Designed for perfect safety and security, catheter fixation devices, such as the Merit Medical StayFIX Catheter Fixation Device are sterile adhesive fasteners. They provide suture-free fixation for percutaneous non-vascular catheters. These time-saving, cost-effective, needleless catheter securement devices are specifically designed to stop migration, movement and accidental removal of the catheter. StayFIX provides safe and secure fixation for up to 7 days.
Features of Merit Medical StayFIX Catheter Fixation Device
Holds the implanted device in place
Allow the implanted device to lie flat
Keep the implanted device from kinking
Maintain comfortable yet secure adhesion

Invented by Fredric Foley, indwelling Foley catheters have made it easy for medical professionals as well as for the general public to expel urine from the body without any difficulty. The simple yet effective design and working of the catheter has made it an important part of many urological treatment processes. For more information on choosing the right Foley catheters, please Click Here. 
Where to buy Foley Catheters online?
Health Products For You is your one-stop shop for all kinds of medical supplies. HPFY is online since 2002 to cater to its vast global clientele, our customer-centric approach has made us popular and trustworthy amongst our customers. Order from HPFY and get exclusive discounts on all that you purchase. 
Related Articles
Disclaimer: All content found on our website, including images, videos, infographics and text were created solely for informational purposes. Our content should never be used for the purpose of diagnosis or treatment of any medical conditions. Content shared on our websites is not meant to be used as a substitute for advice from a certified medical professional. Reliance on the information provided on our website as a basis for patient treatment is solely at your own risk. We urge all our customers to always consult a physician or a certified medical professional before trying or using a new medical product.