Cold Packs and Wraps

A cold pack or an ice gel pack is a portable plastic bag filled with water, or refrigerant gel or liquid. When one wants to use it the contents in it are frozen and applied to the affected part. Both ice and other non-toxic refrigerants (mostly water) can absorb a considerable amount of heat before they warm above 0 °C, due to the high latent heat of fusion of water (That's a lot of science). Well in layman's terms, they absorb a lot of heat, before the start to melt or get warm again. Therefore they can be used for a longer time before they require refrigeration again.
These gel packs are often made of non-toxic materials and a slow-flowing gel, and therefore do not spill easily or cause contamination if the container breaks.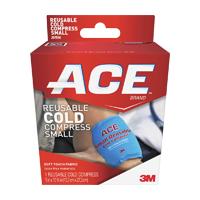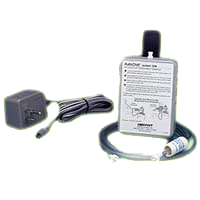 There are a number of options in this category too. For example the 3M Ace Reusable Cold Compress features a soft touch fabric that conforms to the body and offers soft, comfortable cold therapy. Its soft touch fabric contours to the body and remains flexible when cold. It is ideal for relieving inflammation and joint pain, and increasing circulation. Convenient and ready to apply to skin without a cover or wrap. The Aircast AutoChill System is designed for use with the Aircast Cryo/Cuff to automatically cycle the water between the cooler and cuff, eliminating the need for manual recycling. During AutoChill operation, the electronic pump automatically cycles compressing the air in the cooler to force chilled water into the cuff. This repetitive cycling maintains continuous cold and applies soothing pulsating pressure.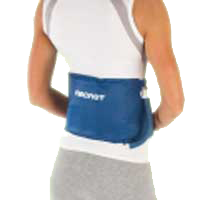 The Aircast Back-Hip-Rib Cryo/Cuff combines therapeutic benefits of controlled compression to minimize edma, hematoma, hemarthrosis, swelling and pain. The versatile cuff design enables it to be used on the back, hip or rib area. It is anatomically designed for complete coverage of affected area. It is ideal for chronic or acute pain, rehabilitation and post-op treatment.
The Acu-Life Tru-Ice features reusable ice therapy to reduce swelling and relieves pain. It provides cold therapy only in five to seven minutes, one-third the time of conventional ice bag. It is ideal for sprains, strains, arthritis, tendonitis and plantar fasciitis. It also provides targeted relief for the treatment of muscle, tendon and ligament injuries as well as full therapeutic benefit of ice without the melting mess.
Disclaimer: All content found on our website, including images, videos, infographics and text were created solely for informational purposes. Our content should never be used for the purpose of diagnosis or treatment of any medical conditions. Content shared on our websites is not meant to be used as a substitute for advice from a certified medical professional. Reliance on the information provided on our website as a basis for patient treatment is solely at your own risk. We urge all our customers to always consult a physician or a certified medical professional before trying or using a new medical product.