Electrotherapy involves the use of electricity in the treatment of certain ailments and to provide therapeutic impact on the body. Painful nerve conditions may get relief from electrical stimulation of the body which blocks pain signals.
Electrotherapy is also said to speed up wound healing and involves several treatment modalities. It is conducted with the help of electrodes which are electrical conductors that are used to make contact with the non-metallic part of an electric circuit.
Link between Electrodes and Electrotherapy
Made of conducting elements, electrodes are small terminals that help transfer electric currents to non-metallic elements like vacuum, semi-conductors, etc. They are used to transfer ionic current to the human body. Amplified within the body, electrodes can be used to detect any kind of anomaly in the muscular, nervous or cardiac systems. The device works by establishing an electrical contact between the patient and the apparatus used to monitor activities.
Types of Electrodes
Electrodes can be divided into two broad types based on their specifications and usage.
Electrode Specifications
Reusable disc electrodes

Saline based electrodes

Disposable electrodes

Headband electrodes
Electrode Usage
ECG electrodes

Blood gas electrodes

EEG electrodes

Defibrillator electrodes
They can further be sub-divided into Foetal Scalp Electrodes, Electrosurgical Electrodes, TENS Electrodes, pH Electrodes, Nasopharyngeal Electrodes, Pacemaker Electrodes, and Ion-selective Electrodes.
Electrotherapy may be used in physical therapy such as muscle spasm relaxation, in pain management, to improve blood circulation, lymphatic drainage, incontinence, chronic and acute edema, muscle rehabilitation, treatment of neuromuscular dysfunction, to improve range of motion, tissue repair, retard muscle atrophy, etc.
Top four value-for-the-buck electrodes
1. BioMedical BioStim PigTail Electrodes
Designed to last for more than two weeks, this electrode is highly flexible and effective. It can conveniently be applied to hard-to-reach areas because of its pre-wired socket system enabling simple lead wire connections. The adhesive of BioMedical BioStim PigTail Electrodes are durable and gentle on the skin.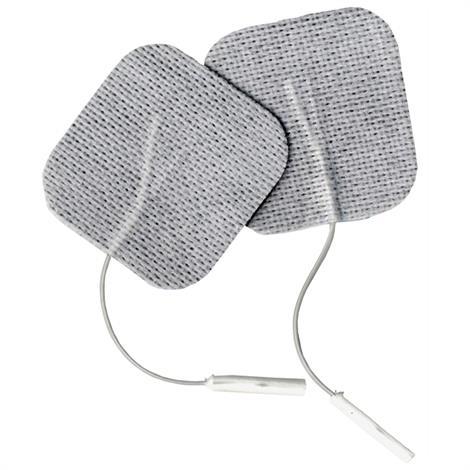 2. Axelgaard Valutrode White Cloth Top Neurostimulation Electrodes With MultiStick Gel
The MultiStick hydrogel is long-lasting and good for multiple applications on the skin. The Axelgaard Valutrode Neurostimulation Electrodes are superior in quality and provide stimulatory comfort because of their fabric backing. The lead wire is customized to provide adequate surface for the current.
3. Pain Management Soft Touch Cloth Back PMT Gel Electrode
It has a carbon and blue cloth backing and is self-adhesive, reusable and disposable. The Pain Management Soft Touch Cloth Back PMT Gel Electrode has a pigtail pin connector and provides comfort and flexibility with superior conductivity.
4. BodyMed Fabric Top Economy Self Adhering Reusable Electrodes
These latex free and reusable carbon electrodes are designed to be used with TENS, electrical muscle stimulators, interferential units and other electrotherapy devices. BodyMed Fabric Top Economy Self Adhering Reusable Electrodes have superior adhesion and flexibility.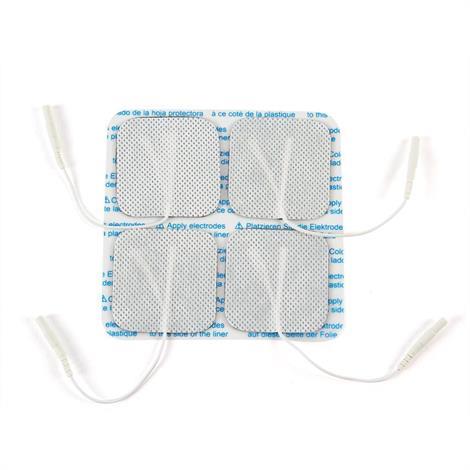 5. Uni-Patch First Choice Reusable Stimulating Electrode
This electrode is conformable to body contours and can be used for multiple applications without being hard on the skin. It is recommended for TENS, NMS and FES units. Uni-Patch First Choice Reusable Stimulating Electrode is not affected by high heat, humidity or current distribution situations.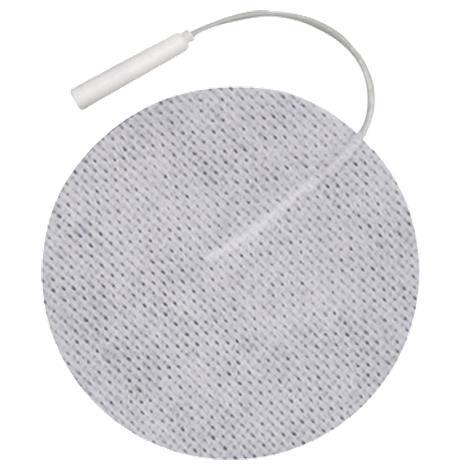 6. Axelgaard PALS Platinum Neurostimulation Electrodes with MultiStick Gel
They achieve optimal current and maximized conformity for all body surfaces. Made of patented stainless steel knit fabric and hydrogel, the Axelgaard PALS Electrodes work for all FES and TENS applications. The dual layer MultiStick hydrogel can be applied comfortably and multiple times to the skin.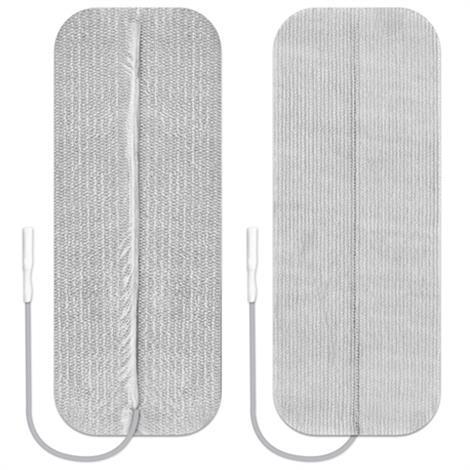 Small but highly effective, these electrodes play a key role in all kinds of electricity based treatment methods. The right kind of electrode is highly important to ensure treatment is executed effectively and safely.
Disclaimer: All content found on our website, including images, videos, infographics and text were created solely for informational purposes. Our content should never be used for the purpose of diagnosis or treatment of any medical conditions. Content shared on our websites is not meant to be used as a substitute for advice from a certified medical professional. Reliance on the information provided on our website as a basis for patient treatment is solely at your own risk. We urge all our customers to always consult a physician or a certified medical professional before trying or using a new medical product.