Caring For Your Dog

Caring For Your Dog
By Taikhum Sadiq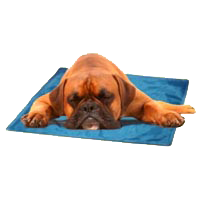 Dogs are highly socially adaptable animals and can adapt to your environment very easily. There are many factors like climate, air, water, etc that can affect the dog. For example a husky is a breed that lives in the Polar Regions and is acclimatised to cold weather. It cannot live properly in regions around the equator. On the other hand a Labrador is a dog which is used to mild climates and hence cannot tolerate extreme weathers.
What are the problems that affect dogs?
Hot Spots – Hot spots are injuries that are caused by allergies, insect, flea, or mite bites, poor grooming, and constant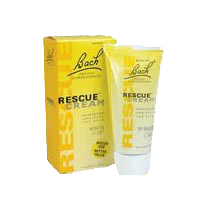 licking or chewing. They are very painful for the dog and can spread very fast. The most common reason for hot spots is bacteria. If the injury is not taken care of in time it can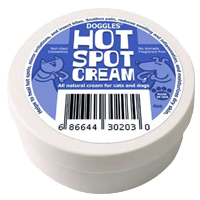 deteriorate and cause a lot of problems for the dog. There are a number of topical anti bacterial creams and ointments that can help. For example the Bach Rescue Remedy Hot Spot Cream eases the pain of hot spots, minor bites and rashes. It helps promote healing of irritated or damaged skin. It is a soothing cream that can be applied to paws, body or face and is safe to use on rough, chapped or damaged skin. For dogs it is great for bee stings, hot spots and rashes. Apply cream to aggravated areas. The Doggles Hot Spot Cream is an all natural cream free of steroids and fragrance. The non-greasy formula is made just for pets and is great for hot spots. It soothes minor skin irritations, bug bites and minor cuts. It helps to reduce pain, swelling, and inflammation. It moisturizes dry skin and is great on humans also. Safe ingredients are used to make this a very unique and effective product for pets.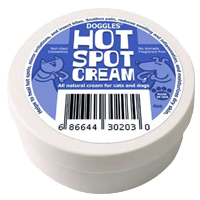 Mites and Ticks – Mites and ticks are small insect like creatures that live of the blood of mammals. They are one of the major problems for dogs as they get into the fur of the dog and draw out blood from the skin. They create a small wound that then extends and causes a lot of problems. They can easily be removed by pulling them out but this might cause a bit of pain for the dog and sometimes might aggravate the wound. There are a number of sprays that can just do the job for you. For example the Happytails Flea The Scene Three In One Insect Spray will take the sting out of summer. It is the ideal product for a trip to the dog park or a long walk on the beach with pet. The proprietary blend of all natural ingredients is effective at keeping unwanted pests at a safe distance.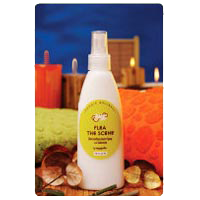 Once the mites and ticks are removed, dogs experience itching on the wounds, to prevent the formation of hot spots in these areas, special anti itching creams and sprays are available in the market. For example the Happytails Itchin For Relief Anti Itch Spray has a unique nozzler spray which gets this soothing formula through the fur directly to itchy and irritated skin. A drop of this all natural product by-passes even the thickest coats and attack the problem at the source. It contains a blend of Neem, Oat Extract, Litchi and Aloe to soothe irritated skin while Boswellia Serrata and Calendula help to reduce inflammation.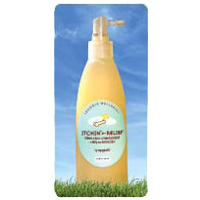 Temperature Issues – Many a time, the temperature of a specific region may not be suitable for a specific breed and hence cooling or heating pads and beds are recommended for such situations. They provide a regulated surface for the dog to rest and hence take care of the temperature issues. For example the Outlast Not Too Hot Not Too Cold Temperature Regulating Pet Bed is designed to keep the dog or cat cool while also being soft, supportive, and durable. It prevents heat next-to-skin that leads to hip and joint problems and premature aging. This bed also features stain release fabric and zip off machine washable cover. It keeps the pet in a comfortable, supportive position for sleep. The Green Pet Shop Self Cooling Pet Pad is a revolutionary cushion that cools without refrigeration, water or electricity. It cools for three to four hours of constant use and recharges automatically after a brief period of non-use. It is non-toxic and safe for pets, people and the planet. Place it on the floor, on the bed, in the car, or even outside.
Disclaimer: All content found on our website, including images, videos, infographics and text were created solely for informational purposes. Our content should never be used for the purpose of diagnosis or treatment of any medical conditions. Content shared on our websites is not meant to be used as a substitute for advice from a certified medical professional. Reliance on the information provided on our website as a basis for patient treatment is solely at your own risk. We urge all our customers to always consult a physician or a certified medical professional before trying or using a new medical product.