Ostomy Diets & Summer BBQs

Having an ostomy doesn't mean you can't enjoy summer foods! You may need to limit a few things or substitute some ingredients, but there's so much you can indulge in. I'm sure you've heard the saying, "Everything in moderation!"
I learned to adjust recipes and avoid the foods that bother my GI tract. There are some foods that I may only take 1-2 bites of to avoid depriving myself of without suffering afterward. As an example, I love corn on the cob. I would take two bites from ½ an ear to allow myself to enjoy the taste but limit poor side effects.
New ostomates
If having an ostomy is new and you are still recovering from surgery, you may be very limited in the foods you can eat. Usually, your diet is limited to the low residue for a few weeks after surgery. At this time, protein is very important to healing appropriately. Protein should be part of every meal. If you are not eating well, consider protein supplements to be sure you are getting what you need.
When able to resume a regular diet and add fiber, do it slowly. Add one thing at a time. If it bothers you, don't have fiber for a few days. Then try something different. Keep a food diary with notes of what you have added and how it affected you. Remember, foods that never bothered you may cause GI distress after surgery.
Ileostomies and fluid balance
With loose output from the ileostomy, electrolytes are lost as well. Potassium, sodium, chloride, and magnesium are the most prominent. Remember, the more you drink, the more you lose. It is a fine balance to replace fluid without taking in too much.
Maintaining hydration is important for everyone, but those with ileostomies can dehydrate in a matter of hours. Our bodies are made up of 75% water. During the heat of the summer months, daily fluid intake should be 10-12 (8 oz) glasses per day. All fluids count, not just water. Remember, fruits and vegetables have a high-water content and count as your total fluid intake.
Also, keep in mind that drinking lots of plain water can cause dilution of electrolytes in the body. Sweating in the heat causes increased loss of sodium as well. Other electrolytes affected are calcium and magnesium. If you become dehydrated and these electrolytes are out of balance, you can struggle with nausea, weakness, confusion, and become unsteady on your feet. Passing out or fainting can cause other injuries such as head trauma and broken bones.
Most importantly, stay hydrated.
Drink electrolyte replacement
Gatorade, Powerade, Pedialyte
Imodium can be helpful
Fiber supplement
Use tabs or crackers
Hold fluid intake for 30-40 min
If you have a high output ileostomy, talk to your doctor about Questran or colestipol (this requires a prescription).
Foods that thicken the stool
Rice, potato, pasta
Bread of any kind
Banana (replaces potassium)
Applesauce
Cheese, yogurt, tapioca
Creamy peanut butter
Oatmeal, cream of wheat, cream of rice
Ileotomies and obstruction
Certain foods are more likely to cause an obstruction or blockage. Foods that are fibrous, stringy, and hard to break down. These include:
Beansprouts, bamboo shoot, Bok choy, celery, corn, mushroom, and tomato
Fruit with seeds, fresh pineapple, apple skins, citrus fruits, coconut
Coleslaw, stir-fry veggies
Popcorn, nuts, dried fruit, and whole grains
Another tip- Chew food well!
Colostomy and constipation
Depending on where your colostomy is created, constipation can be a factor. If you struggled with constipation as a baseline prior to having your colostomy surgery, chances are you will still have constipation with a sigmoid colostomy. Here are a few tips:
Increase fluid intake
Consider a stool softener (MiraLAX is a good choice)
Foods that thin the stool
Apple and prune juice
Fresh/raw fruits/veggies
Baked beans
Chocolate
Fried or spicy food
Leafy green veggies
Alcohol
If lactose intolerant, milk and cheese
Summer picnics and BBQ foods
There may be things you don't eat because of how they affect your ostomy output. Many of your favorite dishes can be altered by substituting a few ingredients.
If a recipe calls for tomatoes - 

Swap them for canned stewed tomatoes. These have no skin.

Onions- 

Consider cutting them into rings or keeping them long. This way, you can easily pick them out or avoid eating them. If you need to chop onions, finely chop them. Consider onion powder as a seasoning.

Green or red pepper- 

Cut them larger and partially cook. You can remove the skin easily.

Fruit with skin- 

Peel them before eating or cooking.

Pineapple- 

Use canned rather than fresh.

Nuts- 

If you need chopped nuts, finely chop them. This way, they are less likely to cause an obstruction. Or consider not using them in the recipe.

Cucumber- 

Buy English cucumbers as they have minimal amounts of seeds and thin skin. You can peel them as well.
Recipes
Here are a few recipes you may like for picnics or summer fun. I have added some substitutions that may be helpful. Please feel free to print them out and try them for yourselves.
One of my favorites is watermelon, feta, and avocado salad. My friends often ask me to bring it to picnics, and it is easy to maintain your ostomy diet.
Food meets a human need, but it is meant to be enjoyed. Even with limitations, we can find pleasure in life with our sense of taste!
If you want to know about summer recipes for ostomates, click here
Author Profile: Christine Kijek, Registered Colorectal Nurse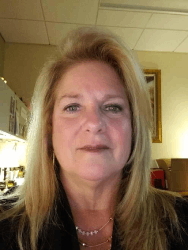 Christine Kijek is a colorectal nurse at Danbury Hospital in Danbury, CT. She has a wealth of knowledge in this field as well as personal experience. HPFY is thrilled that she has been an active participant in the Ostomy Support Group. She has experience working as a coordinator for cancer patients, post-operative care, and home health care for disabled children and adults. And guess what! Christine is also the recipient of the Nurse Exemplar Award. Christine lives in Bethel, CT with her husband Ed. Her children are married and live nearby. She has 4 grandchildren and is known as GiGi. Christine enjoys riding motorcycles and spends many hours gardening. She can often be found onboard a Carnival Cruise ship lounging by the pool.
Disclaimer: All content found on our website, including images, videos, infographics and text were created solely for informational purposes. Our content should never be used for the purpose of diagnosis or treatment of any medical conditions. Content shared on our websites is not meant to be used as a substitute for advice from a certified medical professional. Reliance on the information provided on our website as a basis for patient treatment is solely at your own risk. We urge all our customers to always consult a physician or a certified medical professional before trying or using a new medical product.