Hot Packs and Wraps

A hot pack or wrap is a pad used to provide warmth to different parts of the body in order to manage pain. Localized application of heat results in the dilation of the blood vessels in that area thus enhancing perfusion to the targeted tissue. There are four types of hot packs which include electrical, chemical, material and hot water bottles.
Electrical hot packs are used on the dry skin of the user. They are usually helpful with deep tissue treatment and should never be left unattended while in use. They can be used with a moist cloth or tissue.
Chemical heat pads have a combination of various chemicals that have an exothermic reaction which releases heat and are then used for the therapy. They are of one time usage and contain a trigger that makes the chemicals react with each other.
Material heat packs contain a chemical or mixture of different ingredients that can be microwaved and used directly. They are reusable and safer than the other types. The heat can be regulated and thus can be used for different kinds of pains and aches.
Hot water bottles are the simplest as they are filled with hot water and sealed tight. The bag is then kept on the part of the body that requires the warmth. They are simpler and cheaper too.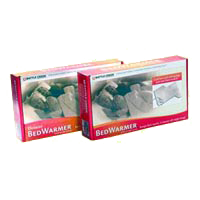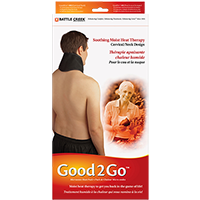 There are various options in all the types of hot packs. For example the Battle Creek Bed Warmer is the perfect solution for people with poor circulation or cold feet. People who have arthritis, PAD (Peripheral Artery Disease), chronic fatigue, fibromyalgia, MS (Multiple Sclerosis), Restless Leg Syndrome and many other problems can benefit from the soothing warmth. It can warm just one side or all across the bottom of the bed. It has a luxurious fleece cover that adds an extra layer of comfort. The Battle Creek Good2GO Microwave Moist Cervical and Pelvic Heat Therapy Pad is designed to wrap around the neck, jaw, sinus or any small joint for convenient, portable moist heat therapy. This microwavable heat pack contains a patented filling, composed of non-allergenic crystals that do not leak. A cozy deep-pile cover in a multi-ply design drives moist heat toward your body.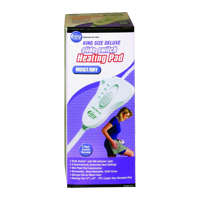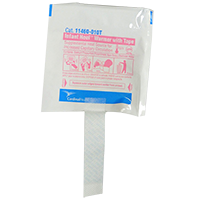 The Cara Deluxe Heating Pad and three heat settings (low, medium, high). It shuts off automatically after 60 minutes. It includes sponge pad for moist heat. The Cardinal Health Infant Heel Warmer With Tape is a safe and comfortable way to increase the blood flow to an infant's heel so caregivers can get a quality heel stick the first time. It reduces the need to pinch the heel to obtain blood, therefore lessening the possibility of sample dilution from tissue fluids.
Disclaimer: All content found on our website, including images, videos, infographics and text were created solely for informational purposes. Our content should never be used for the purpose of diagnosis or treatment of any medical conditions. Content shared on our websites is not meant to be used as a substitute for advice from a certified medical professional. Reliance on the information provided on our website as a basis for patient treatment is solely at your own risk. We urge all our customers to always consult a physician or a certified medical professional before trying or using a new medical product.