Allergy Season Is Around The Corner!

Most of us look forward to spring. Trees are blooming, temperatures are warming, and flowers are beginning to poke out of the soil. It's a wonderful time of the year. Unless you suffer from spring allergies!
If spring is not your favorite time of year because it means sneezing, itchy watery eyes, skin issues, and or just a general feeling of malaise, most likely you suffer from seasonal allergies. During the spring, especially up here in the northeastern part of the U.S., where the temperature is considered temperate, we have many issues for the allergy suffering. 
Mold: Outdoor molds are everywhere in spring. Leftover leaves from fall in the soil, rotting wood or debris, and water that has been sitting stagnant. When the weather is warm and the wind is blowing, mold spores can travel everywhere. They are a major source of respiratory complaints and can be found inside the home as well if any dampness or leaks exist. 
Pollen: Our trees, grass, and flowers are starting to pollinate in the spring. Pollen, the powdery substance that plants use to reproduce, is sent off into the air making it easily inhaled. It also settles on every surface and can easily be introduced to the nasal passages via your hands. If you were to look at some tree and flower pollens under a microscope you would see spike-like features on them. This is a major reason that they are such an irritant. 
So, what can you do to help ease seasonal allergy suffering? 
Change your clothes when you come back indoors for the day. 
Wash your body and hair daily. This helps to eliminate pollen from the body so it doesn't get transferred to your bedsheets or clean clothing. 
With the permission of your healthcare provider, take an antihistamine or other over-the-counter remedy. Remember, some OTC medications can interfere with prescription medications or may increase blood pressure, or cause heart issues, always check before taking. 
Try to rid your environment of big "offenders." Takedown certain trees if they are a major source of your allergies. Remove plants or flowers that emit offending pollens. Fix areas in your yard that are prone to flooding or poor drainage. Get rid of rotting logs and other debris that can harbor mold. 
Be mindful of your indoor environment as well. Wash or change bedsheets once a week. Vacuum and dust at least weekly. 
Monitor pollen counts and stay indoors, if possible, on high count days. 
Keep your home windows closed, especially during days with high pollen counts or windy days. Use air conditioning, when possible, to keep humidity, dust, and pollens at bay. 
If you are taking prescription medications for your allergies, be faithful about using them. Some are steroids that help your body reduce inflammation and others may be inhaled medications to help with breathing and reduce lung inflammation. If you are not sure what your medications are for, ask your health care provider or pharmacist to explain. 
Consider using a dehumidifier in the home.
Here's to a healthy and happy spring!
Author Profile: Laura Castricone, Respiratory Therapist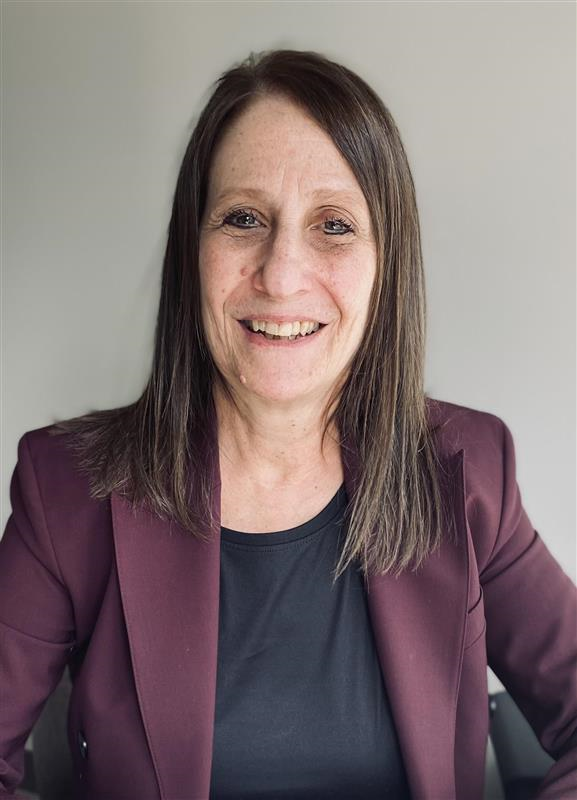 My name is Laura Castricone and I am a Certified Respiratory Therapist. I have been practicing in the state of Connecticut since 1992. I have worked in several aspects of respiratory care including sleep medicine, critical care, rehab, and home care. I earned my respiratory certification at Quinnipiac University in Hamden, CT. Prior to becoming an RT, I attended the University of Connecticut pursuing a degree in English but left Uconn in my junior year to work with my father in the restaurant business. I stayed with him for over a dozen years. An education, by the way, that can never be bought! Once I married and had children, the restaurant business no longer fit my lifestyle. When my children were one and two years old, I decided to go back to school and that is where my career in respiratory care began. This career has been very rewarding and I have been blessed to meet some extraordinary people along the way. I grew up in Waterbury, CT, and now live in Litchfield County, CT with my husband and our crazy Jack Russell terrier, Hendrix. My hobbies include antiquing, gardening, writing plays, and painting miniature paintings.
Disclaimer: All content found on our website, including images, videos, infographics, and text were created solely for informational purposes. Our content should never be used for the purpose of diagnosis or treatment of any medical conditions. Content shared on our websites is not meant to be used as a substitute for advice from a certified medical professional. Reliance on the information provided on our website as a basis for patient treatment is solely at your own risk. We urge all our customers to always consult a physician or a certified medical professional before trying or using a new medical product.