10 Best CPAP Accessories for Comfort and a Good Night's Sleep

Sleep apnea comes with a lot of adjustments, and getting used to a CPAP machine can be challenging. But there are many options of sleep apnea equipment available designed specifically for a more comfortable sleep experience.  
Let's take a closer look at the ten best CPAP accessories to help you get a good night's sleep
10 Best CPAP Accessories
This ergonomically designed pillow is number one on our list of the ten best CPAP accessories because it is super comfy and minimizes noise, pressure, and leaks. The concave center and crescent cutout ensure spinal alignment. It has a memory foam interior for maximum support while contouring to the neck, head, and shoulders. Works with CPAP, A-PAP, V-PAP, and Bi-PAP masks.  
Vive CPAP Pillow Features and Benefits:  
Easy to clean  
Properly aligns airway   
Ergonomic shape for proper spine alignment   
Works with CPAP, BiPAP, APAP, and V-PAP masks   
Made of premium memory foam – will not flatten  
Removable hypoallergenic machine-washable cover  
Reduces mask interference for back and side sleepers  
Contoured to minimize pressure, noise, leaking, and shifting  

FSA Approved
Ultra-wide comfort bands help keep the mouth closed during sleep. The continuous single-strap design provides support and doesn't slip like other brands. Two velcro straps make it customizable and simple to put on and take off.   
PureSom Ruby Topaz Adjustable Chin Strap Features and Benefits:  
Latex-free  
Snug and secure design   
Ultra-wide comfort bands  
Made of Breathe-o-Prene material  
Provides stability during sleep therapy  

FSA Approved
When looking for sleep apnea equipment, this is one of the lightest and most flexible CPAP tubes available. Weighing in at just 2.6 ounces (about 76.89 ml), this is one of the lightest and most flexible CPAP tubes available! This small-diameter tube's low cost and sustainability make it one of the best-selling CPAP accessories on the market. The durable, slim tube is kink-resistant and attaches and removes easily with 22mm (about 0.87 in) cuffs.   
Sunset CPAP Tubing Features and Benefits:  
Durable  
BPA-free   
Latex-free  
Easy to clean   
Highly flexible   
Phthalate-free  
Lightweight at only 2.6 ounces (about 73.71 g)  
Great value: Affordable and sustainable  

FSA Approved
Keeps the mouth closed during sleep, preventing nasal and oral drying. This chinstrap holds the chin in a stable position and reduces mouth breathing. Perfect for Continuous Positive Airway Pressure and bi-level therapy. Made in the USA!  
AG Industries Topaz Adjustable Chinstrap Features and Benefits:  
Durable  
Adjustable  
Easy to use   
Lightweight   
Comfortable   
Hypoallergenic  
Made of high-quality Breathe-o-Prene material  

FSA Approved

Latex Free
Keep your CPAP accessories clean with these 100% cotton wipes. Gentle enough to use daily, they are formulated to remove dirt, oil, grease, and other contaminants without harmful chemicals. These wipes are latex-free and contain no alcohol or fragrances.  
3B Medical CPAP Mask Wipes Features and Benefits:  
Latex-free   
Unscented  
Alcohol-free  
Biodegradable 
Hypoallergenic  
Made from 100% cotton  
Gentle enough for face and hands  

FSA Approved

Made In USA
Sleep comfortably during CPAP therapy with this pillow designed to accommodate tubing and minimize the challenges of sleeping with a mask. This pillow is great for side sleepers! It's designed with side cut and bottom cutouts, making a comfy spot for shoulders and head elevation.   
Softeze BreathEasy CPAP Pillow Features and Benefits:  
Ergonomic design  
Siliconized to prevent allergen buildup   
Designed specifically for CPAP and BiPAP users  
Hand-filled in the USA with a proprietary blend of 100% polyester fiber   
The unique shape of this pillow allows hoses to hang over the side, making it so much easier to sleep with a CPAP machine. This memory foam pillow conforms to head and shoulder shape, providing support and comfort. It comes with a removable, machine-washable cover.  
Medline CPAP Pillow Features and Benefits:  
Cutouts for CPAP mask and tubing  
Removable, machine-washable cover   
Memory foam provides flexible support   
Easily disconnect your mask from CPAP tubing with this connector. Featuring a quick-release swivel that makes it easy to unhook and move about freely without removing your mask. It makes middle-of-the-night bathroom breaks fast and simple so you can get back to sleep quickly.  
Sunset Quick Release CPAP Connector Features and Benefits:  
Quick-release swivel  
Use with standard CPAP masks 
Fits standard and slim tubes with standard 22mm (about 0.87 in) cuffs 

FSA Approved
Keep your CPAP mask clean and fresh and last longer with these specially formulated wipes. The all-natural ingredients are tough on dirt, oil, grease, and bacteria but gentle on your mask. Made with aloe and vitamin E for safe, effective cleaning that's gentle enough to use daily.   
Sunset Healthcare CPAP Cleaning Wipes Features and Benefits:  
Safe and effective  
Environmentally friendly  
Convenient and ready-to-use wipes  
Formulated with aloe vera and vitamin E  

FSA Approved
This ultra-flexible tubing is scientifically designed to be durable and resistant to high temperatures. It's made with high-quality silicone for ultra flexibility and has a 22mm (about 0.87 in) rubber cuff connector that moves easily. This tubing is non-sterile.  
Standard CPAP Tubing Features and Benefits:  
Non-sterile   
Rubber cuff   
22mm (about 0.87 in) cuff connector  
Resistant to high temperatures  
Made of high-quality silicone and rubber  
HPFY carries these and many other CPAP accessories. Visit our website today for great products and exclusive deals.  
Disclaimer: All content found on our website, including images, videos, infographics, and text were created solely for informational purposes. Our reviewed content should never be used for the purpose of diagnosis or treatment of any medical conditions. Content shared on our websites is not meant to be used as a substitute for advice from a certified medical professional. Reliance on the information provided on our website as a basis for patient treatment is solely at your own risk. We urge all our customers to always consult a physician or a certified medical professional before trying or using a new medical product.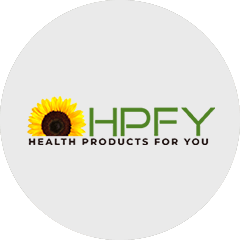 HPFY Staff Writer
HPFY Staff Writers are product experts with years of experience in medical supplies and equipment retail. They specialize in understanding the typical usage of our products, the differentiation between brands and have insights on product popularity and features. Each article ...
Trending Articles
Enteral Feeding: The What, When, and How
When traditional oral intake is not feasible, enteral feeding comes into play. It supports nutritional needs of individuals recovering from an injury or surgery. Dive into this informative article and learn what, when, why, and how of enteral feeding and ensure optimal patient care.
Using the Carpal Solution Carpal Tunnel Wrist Support
Looking for a non-invasive option to manage carpal tunnel symptoms? Experience relief from constant tingling and pain with this Carpal Solution Wrist Support. Read this article to know about the unique features and benefits of this wrist support brace designed to deal with CTS and find why it is one of the most reliable wrist braces available on the market.
Top 5 Best Reviewed Nebulizers of 2023
Need an effective and affordable nebulizer? Look no further, in this article we offer 5 of our best reviewed nebulizers that are loved by our customers. Click to read more and find the perfect nebulizer for all your respiratory needs.
10 Best Overnight Adult Diapers
Worried about nighttime leaks? Say goodbye to leakage with our ten best overnight adult diapers and wake up refreshed and dry.
Five Best Cervical Traction Devices of 2023
Neck pain can wreak havoc on your otherwise healthy life. Traction device improves your cervical health and overall well-being. Read more to find our best cervical traction devices designed to curb the stiffness and discomfort of cervical muscles.