Reducing the Risk of Dementia

I have fond memories of visiting my grandmother as a child every year. I always found her a very active lady with an alert mind and admirable social skills. It was her knack for solving jigsaw puzzles and mental riddles that kept all grandchildren constructively engaged. As she entered her seventies, I sensed a steady decline in her memory and alertness. With every passing year, it became increasingly difficult for her to recall something as recent as the same day's activities. She would miss a meal (saying she has already eaten) or ask for it a second time (saying she hasn't eaten yet) or take an unwanted repeat dose of a medicine. She felt emotionally distressed and handling her was challenging. Several medical tests diagnosed it as the Alzheimer's disease, a neurological degeneration.
Dementia and its Symptoms
Dementia is a general term used for a decline in mental ability severe enough to interfere with performing everyday activities. Dementia, per se, is not a disease. It covers a wide range of cognitive symptoms such as decline in memory, difficulties with thinking, problem-solving and language. Those suffering from dementia, may even show mood swings and behavioral changes.
It is progressive and the symptoms worsen over time. As dementia progresses, you will find the person's behavior unusual. He/she may repeatedly go on asking the same question or loose track of day or date or feel confused about where he/she is.
The nature of symptoms a person exhibits depends on the part of brain which is damaged and the disease that is causing it. The two most common forms of dementia are Alzheimer's disease and Vascular dementia. In case of the former, the person will show loss of memory in even day-to-day activities or problems in finding right words, decision-making, perception and orientation. Vascular dementia is the result of a single large stroke or develops over time after a series of small strokes. Its symptoms usually overlap with those of Alzheimer's disease.
Avoiding Risks Resulting in Dementia
It is usually difficult to identify the reason behind a person getting dementia. However, certain factors increase the risk of getting Alzheimer's disease and vascular dementia. These include obesity, high blood pressure, diabetes, lack of physical exercise and unhealthy diet.
A healthy balanced diet reduces a person's chances of developing dementia. A healthy diet will be rich in fruits and vegetables and low on saturated fats, salt, sugar and red meat. It will also help to avoid stroke, diabetes and hypertension. Vitamin D which is essential for calcium absorption and metabolic processes, is also connected to dementia. Certain studies have suggested people with low levels of Vitamin D are twice likely to show symptoms of dementia and Alzheimer's disease than those with normal Vitamin D levels. The Zahler Vitamin D3 Capsules 50,000 IU Dietary Supplement is a crucial nutrient for overall health, specifically maintaining strong muscles, bones, teeth, and immune system. However, millions of individuals are deficient in this life-sustaining vitamin. In addition to supporting bone health;s research shows that D3 deficiency is linked to a host of conditions that present serious health risks. Zahler;s Vitamin D3 provides all the benefits of vitamin D without the risk of unprotected exposure to UVB rays.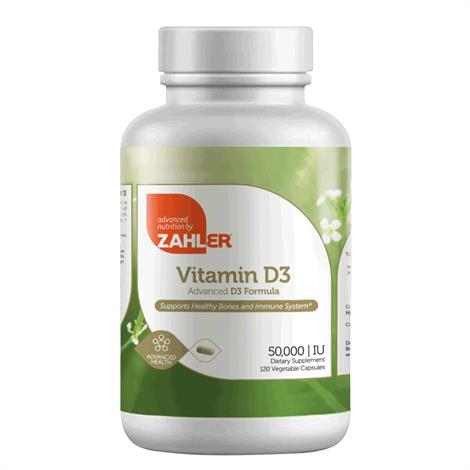 \
Those living with hypertension should control their blood pressure to lower Alzheimer's risk. High blood pressure can damage blood vessels in the brain, affecting parts of it responsible for thinking and memory. So, it is necessary to undertake blood pressure management by opting for a balanced diet, weight management and monitoring blood pressure at home. For a programmed blood pressure measurement device, go for A&D Medical Quick Response Blood Pressure Monitor. With its memory, time and date features, it saves the previous 260 readings along with the time and date when those readings were taken. A user can even program three (3) alarms a day as a reminder to take readings.
To exercise on a regular basis, the elderly can use the Bilt-Rite Deluxe Pedal Exerciser. It is lightweight and easy-to-use device which improves flexibility and endurance in the body. The most advantageous feature is it can be used in a sitting position, thereby ruling out any risks of fall. Its non-slip pedals make it even safer to use.
Dementia can be avoided by giving your brain a daily workout. Read anything of your interest, solve a puzzle or do a crossword. You could even learn another language. Keep your mind active and constructively engaged. The Chinese Perceptual Puzzle is a seven-piece wooden puzzle in square frame that provides a perceptual motor challenge to various levels of difficulty and keeps your mind active.
Though dementia can be avoided by averting these risks, some times its onset is marked purely by age. Consult a psychiatrist, geriatrician or a neurologist who may undertake physical examination, mental tests, brain scan and an account of the person's past life and daily activities. Though not curable, the condition can be easily managed with a lot of affection and care towards the one suffering from it. A talking therapy is emotionally cathartic. A cognitive therapy can be brain stimulating. Certain drugs can also help with the symptoms of dementia or slow down its progression.
As we stress about memory loss, how to prevent it and how to slow it down, it is most critical to live fully in the moment and create beautiful memories that are worth living for years.
Disclaimer: All content found on our website, including images, videos, infographics and text were created solely for informational purposes. Our content should never be used for the purpose of diagnosis or treatment of any medical conditions. Content shared on our websites is not meant to be used as a substitute for advice from a certified medical professional. Reliance on the information provided on our website as a basis for patient treatment is solely at your own risk. We urge all our customers to always consult a physician or a certified medical professional before trying or using a new medical product.
Swati Chadha
Swati Chadha has been a Health Products For You contributor since 2017. A stay-at-home mom of two wonderful children, her professional experience has been in the social development sector with a focus on reproductive health and HIV/AIDS prevention. She considers ...
Trending Articles
Enteral Feeding: The What, When, and How
When traditional oral intake is not feasible, enteral feeding comes into play. It supports nutritional needs of individuals recovering from an injury or surgery. Dive into this informative article and learn what, when, why, and how of enteral feeding and ensure optimal patient care.
Using the Carpal Solution Carpal Tunnel Wrist Support
Looking for a non-invasive option to manage carpal tunnel symptoms? Experience relief from constant tingling and pain with this Carpal Solution Wrist Support. Read this article to know about the unique features and benefits of this wrist support brace designed to deal with CTS and find why it is one of the most reliable wrist braces available on the market.
Top 5 Best Reviewed Nebulizers of 2023
Need an effective and affordable nebulizer? Look no further, in this article we offer 5 of our best reviewed nebulizers that are loved by our customers. Click to read more and find the perfect nebulizer for all your respiratory needs.
10 Best Overnight Adult Diapers
Worried about nighttime leaks? Say goodbye to leakage with our ten best overnight adult diapers and wake up refreshed and dry.
Five Best Cervical Traction Devices of 2023
Neck pain can wreak havoc on your otherwise healthy life. Traction device improves your cervical health and overall well-being. Read more to find our best cervical traction devices designed to curb the stiffness and discomfort of cervical muscles.