5 Best Compression Stockings
Compression stockings are essential for managing various leg conditions and promoting better leg health. Designed to provide support and relief, these stockings offer a range of benefits for individuals seeking comfort and improved circulation. HPFY offers a wide selection of high-quality graduated compression stockings and accessories to cater to diverse needs. Let's explore some of the best compression stockings available. 
5 Best Compression Stockings of 2023
The innovative design features a unique blend of advanced materials to deliver unparalleled support and comfort. These are one of the best compression stockings for varicose veins are constructed from a specialized, dense fabric that offers durability and discretion. The closed-toe design provides additional protection and enhances the overall effectiveness of compression therapy.  
Not only do these stockings feature a traditional, thicker texture, but they also incorporate silicone beads. These strategically placed beads contribute to the stockings' exceptional grip, ensuring they stay securely in place throughout the day. This added feature promotes convenience and peace of mind to confidently carry out daily activities without worrying about frequently readjusting compression stockings. 
Features of 20-30 mmHg Compression Stockings
Designed with Uni-band technology 
Unisex
Reduces leg swelling and the risk of blood clots 
A superior solution for optimal leg support and style. These hospital-quality compression stockings are meticulously crafted to energize tired, aching legs while offering a sleek and fashionable appearance. 
Designed with a moderate compression level of 20-30 mmHg, these stockings effectively enhance blood circulation, alleviating discomfort and fatigue in the legs. They are particularly beneficial for individuals who experience long periods of immobility, as they help prevent the development of deep vein thrombosis (DVT) by promoting healthy blood flow. 
Features of Medical Compression Stockings
Crafted from advanced sheer fabric 
A Silicon band at the top of the thigh creates a perfect fit 
Delivers accurate and comfortable graduated medical compression 
The key feature of these stockings is their gradient compression technology. With maximum compression at the ankle that gradually decreases as it moves up the leg, they provide gentle counter pressure to improve circulation and give your legs the boost they need. 
Crafted with precision to effectively enhance leg circulation while providing a lightweight and comfortable fit, make it one of the best compression stockings are designed with advanced moisture-wicking properties to keep feet cool and dry, preventing moisture buildup and odors.
Features of BSN Jobst Compression Stockings
Stylish design 
Offers mild compression of 15-20 mmHg
Reinforced toe for added durability. 
Made with a nylon, spandex, and silicone blend for comfort. 
Easy to put on and take off. 
A reliable solution to leg swelling and discomfort. These stockings offer exceptional comfort, ensuring a soothing experience even during extended wear. 
Crafted with care, these compression stockings feature a unique blend of materials, including spandex yarn, which provides a soft and comfortable feel - ideal for everyday use. Say goodbye to the discomfort caused by swollen legs and embrace the relief these stockings offer. 
The innovative design of these knee-high compression socks for swelling allows for proper airflow, keeping your legs cool and comfortable throughout the day. The open-toe design adds extra freedom and breathability for your toes, allowing you to move with ease. 
Features of BSN Jobst Open-Toe Knee High Compression Stockings 
Reinforced heel, designed for long-lasting durability 
Economical, unisex design 
Offers moderate compression of 15-20mmHg
80% Nylon, 20% Spandex with open toe  
3-D knit structure using air-covered spandex yarn feels soft to the touch 
Graduated compression and a proven track record in reducing the risk of thromboembolic disease. 
With a focus on promoting healthy blood flow, these recovery socks target the femoral vein, optimizing circulation and minimizing the risk of blood clots. By providing the right amount of compression, they effectively support the body's natural healing process. 
Designed for continuing care, these thigh-length stockings prioritize both comfort and functionality. The soft, breathable, closed-toe design ensures a secure fit and enhances overall comfort during wear.
Features of Covidien Thigh High Compression Stockings 
Closed toe for added security and comfort 
Made of strong and durable nylon 
Latex -free 
Compression stockings offer graduated compression, which aids in improving blood circulation and reducing discomfort in the legs. Whether you're looking for full-length stockings, open-toe designs, knee-highs, or thigh-high coverage, HPFY offers a variety of high-quality options to suit your needs. Visit HPFY for our complete line of best compression stockings.  
Related Articles
Disclaimer: All content found on our website, including images, videos, infographics, and text were created solely for informational purposes. Our reviewed content should never be used for the purpose of diagnosis or treatment of any medical conditions. Content shared on our websites is not meant to be used as a substitute for advice from a certified medical professional. Reliance on the information provided on our website as a basis for patient treatment is solely at your own risk. We urge all our customers to always consult a physician or a certified medical professional before trying or using a new medical product.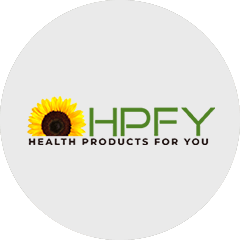 HPFY Staff Writer
HPFY Staff Writers are product experts with years of experience in medical supplies and equipment retail. They specialize in understanding the typical usage of our products, the differentiation between brands and have insights on product popularity and features. Each article ...
Trending Articles
Enteral Feeding: The What, When, and How
When traditional oral intake is not feasible, enteral feeding comes into play. It supports nutritional needs of individuals recovering from an injury or surgery. Dive into this informative article and learn what, when, why, and how of enteral feeding and ensure optimal patient care.
Using the Carpal Solution Carpal Tunnel Wrist Support
Looking for a non-invasive option to manage carpal tunnel symptoms? Experience relief from constant tingling and pain with this Carpal Solution Wrist Support. Read this article to know about the unique features and benefits of this wrist support brace designed to deal with CTS and find why it is one of the most reliable wrist braces available on the market.
Top 5 Best Reviewed Nebulizers of 2023
Need an effective and affordable nebulizer? Look no further, in this article we offer 5 of our best reviewed nebulizers that are loved by our customers. Click to read more and find the perfect nebulizer for all your respiratory needs.
10 Best Overnight Adult Diapers
Worried about nighttime leaks? Say goodbye to leakage with our ten best overnight adult diapers and wake up refreshed and dry.
Five Best Cervical Traction Devices of 2023
Neck pain can wreak havoc on your otherwise healthy life. Traction device improves your cervical health and overall well-being. Read more to find our best cervical traction devices designed to curb the stiffness and discomfort of cervical muscles.