Pari Trek S Portable Compressor Nebulizer
Drive Disposable Nebulizer Kit
DeVilbiss Traveler Portable Compressor Nebulizer System
What is a nebulizer machine?
A nebulizer turns liquid medicine into a fine mist and delivers it straight to the lungs through a breathing mask or mouthpiece, offering quick relief from respiratory illnesses. It is an easier and faster method of administering medicine than oral methods or even inhaling medication from a metered-dose inhaler (MDI). Nebulizers are also a helpful way to deliver medication to seriously ill patients and very young children.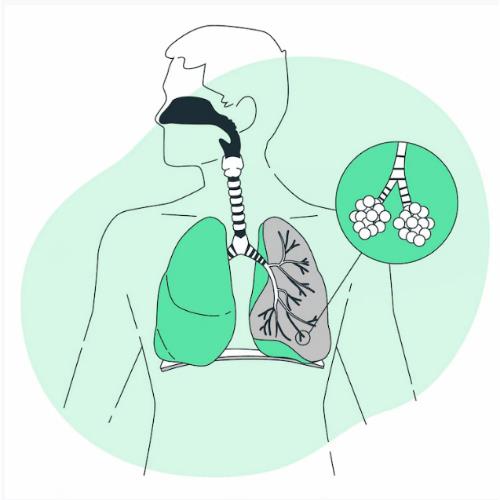 What is a nebulizer machine used for?
A home nebulizer machine is used to help treat various conditions, including: 
Bronchiectasis  
Cystic fibrosis  
Pulmonary fibrosis  
Components of a nebulizer kit
Nebulizer parts include - 
a small cup for liquid medicine 
a tube that connects the compressor to the medication cup 
How to choose the right asthma machine for you? 
Although your medical provider will recommend suitable nebulizer supplies for pediatric patients and adults, you may still have some choices to make. Here are some guides for finding a nebulizer that works best for you. 
1. Size: adult or pediatric nebulizer  
A pediatric nebulizer delivers medication quickly and efficiently, operates with a low noise level, and is easy to use. It often has a child-friendly design to reduce anxiety during treatments. The nebulizer for kids comes in bright colors and fun shapes and patterns, like the Drive Airial Penguin Pediatric Compressor Nebulizer, which features a special design. 
The adult nebulizer is more standard in appearance and has many unique features that distinguish one another.  
2. Design: tabletop or portable nebulizer  
Tabletop nebulizer: 
Designed for indoor use, needs to be placed on a sturdy and still surface and plugged into a power outlet. 
Generally, less expensive than a portable nebulizer and often comes with a longer warranty. 
It may be more suitable for young children or infants who require stationary use. 
Portable nebulizer:
Smaller and lighter than tabletop models. 
Runs on battery. 

Easily fits into a small bag and allows for portability.

Ideal for people with an active lifestyle. 
3. Type of device  
There are many types of breathing machines. Here are some of the commonly used types: 
Compressor nebulizer (also called jet nebulizer)
It uses a piston-powered compressor to deliver air through the liquid medicine to create a breathable mist. It tends to be heavier and noisier than an ultrasonic nebulization device but less expensive. Compressor nebulizers are quite popular with medical facilities. 
It uses high-frequency ultrasonic or sound vibrations to convert the medication into a mist. Ultrasonic nebulizer operates silently and delivers medication faster than jet nebulizers, as the aerosol particles are generally smaller and more uniform in size. 
It is the newest innovation of nebulizing products that use a mesh with thousands of tiny holes vibrating to help dispense medication into consistent particle sizes that can be easily inhaled.  
Almost entirely silent, mesh nebulizers are small, compact, and often battery-operated, giving patients the freedom to complete their treatment when they are on the go. 
Disposable or reusable nebulizer
Nebulizers can be disposable or reusable. A disposable nebulizer is convenient for use during travel or overnight stays out of the home and given to patients in clinics and hospitals. It can be used for around two weeks before being discarded. In comparison, a reusable nebulizer kit is sturdily used for months for multiple sessions.
5 reasons to go for nebulizer treatment
1. Easy to use
There are no special techniques required to use the nebulizer; it only needs to breathe normally. This particularly benefits the elderly, people with limited hand mobility, and young children.
2. Works fast
Works faster and offers quick relief in emergency times than oral medications. It starts working within 5 minutes after you begin your nebulizing treatment.
3. Multiple medications in one go
Several crucial medicines may be delivered to the patient at the same time.
4. Fewer side effects
Nebulizer therapy can be used for years with fewer side effects than long-term steroid treatment, which can spike blood pressure, elevated blood sugar levels, weight gain, and loss of bone mass.
5. Helps remain active
The fear of a respiratory attack can make you avoid doing things you love and attending social gatherings. However, by having a portable nebulizer with you all the time, you can lead an active life.
How to use a nebulizer machine?
Here are the basic steps to set up and use a nebulizer: 
Cleaning and Maintenance Tips
After each use: 
Once or twice each week, disinfect the device according to the manufacturer's instructions or follow the below steps: 
Detach the mouthpiece and medicine cup. 
Soak them in one part distilled white vinegar and two parts warm water solution for one hour. 
Remove the parts and let them air dry. 
Compressor Nebulizer Machine FAQs
1. What are the benefits of using a home nebulizer machine?
Nebulizers are effectively used in the treatment of respiratory ailments like cystic fibrosis. Buying a nebulizer for asthma and other ailments is a safe way to ensure you or your loved ones breathe better.
2. What does a compressor nebulizer do for your lungs?
The nebulizing treatment relaxes the breathing muscles and permits air to flow more easily in and out of the lungs, and it also helps to loosen mucous in the lungs. Both benefits of breathing treatment help decrease and prevent wheezing, shortness of breath, coughing, and tightness in the chest.
3. How often can you use a nebulizer kit a day?
One can use the nebulizing machine three or four times a day. It is recommended you follow the directions provided by your doctor and not use the nebulizing machine more often than prescribed by the professionals.
4. Does breathing treatment help with lung inflammation?
Yes, the steroids used in the nebulizer treatment calm the inflammation in the mucous membrane and allow the body to heal. Using nebulizers drastically reduces coughing, chest tightness, and sputum production and makes breathing easier.
5. How do I clean my lungs with a breathing machine?
Attach the tubing to the machine per the instructions.
Turn it on.
Hold the mouthpiece and medicine cup upright for better delivery of the medication.
Take deep and slow breaths via the mouthpiece and inhale all the medicine.
Where can I buy a nebulizer machine online?
HPFY has a huge range of nebulizer supplies that cater to all needs and are easy to use at home. The nebulizer machine in store from top manufacturers offers many benefits. Choose the one that fits your needs and be assured of quality at a low price. They are from top-selling manufacturers like Drive Medical, Medline Industries, Respironics, etc.
More About Nebulizers At HPFY