Nebulizer or Inhaler: Choose What's Right for You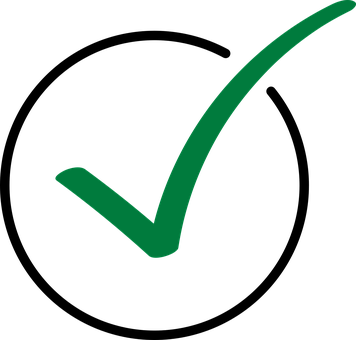 Reviewed by Laura Castricone, Respiratory Therapist, on April 4, 2022
Many respiratory infections or ailments require medication to help expedite relief. Once your doctor decides which medication is right for you, the next question is, what is the proper delivery method for that medicine? The two most common delivery methods are nebulizers and metered dose inhalers (also known as inhalers). Which one is the best method of delivery can be dependent upon who is using it and their level of coordination.
Nebulizer vs. Inhaler
The need to deliver medication directly to our lungs is not reserved for the elderly or for young children alone. People of all ages can be affected by respiratory ailments. Whether it's a young child with bronchitis or croup, a teenager with asthma, or an adult suffering from emphysema, the need to administer medicine rapidly cannot be understated. While both nebulizers and inhalers deliver this medication directly to the lungs, each has pros and cons, so understanding how they affect the user is quite important.
An article for allergyasc.com points out that a common misconception is that nebulizer therapy is stronger than that of a metered dose inhaler (MDI). Albuterol is probably the most common medication used for respiratory ailments.
Numerous studies have shown that patients receiving treatment with an MDI do just as well as those with nebulizers. So if both methods are effective, how do we determine which is right for our specific case? In order to answer this question, it's a matter of matching the user with the benefits of each delivery method.
Is an Inhaler Right for Me?
We have all probably seen somebody using an inhaler on TV or in person. In order to use this device properly, the user must press the device to dispense the medication and inhale it simultaneously. This does require a small but important amount of coordination. Any error in timing can lead to improper dosing due to medicine not being inhaled into the lungs. One way to minimize this is through using a spacer or aero chamber. The spacer holds your medication, so you don't need to coordinate inhaling with discharging your medication. You can inhale whenever you are ready, maximizing the amount of medication that gets directly into your lungs.
Types of Inhalers
An inhaler is a compact handheld device that delivers a puff of medication directly into the lungs and can be carried around in your purse or pocket. It takes practice to use an inhaler effectively. There are three types of inhalers: 
Metered-dose inhalers - Activated by squeezing the trigger, they deliver a fixed amount of medicine to the lungs. 
Controlled inhalers reduce inflammation and can be used multiple times in one day. They help avoid flare-ups during physical activity. 
Dry powder inhalers deliver powder medication to the lungs. These inhalers are more suitable for adults and children with mobility issues. The user needs to breathe strongly for the medication to reach the lungs. 
Some people have trouble using an inhaler. An attachment called a spacer is available to aid these users. A spacer is a hollow plastic tube that contains medicine. It is attached to the inhaler and the mouthpiece and delivers medication easily.
Benefits of a Nebulizer
While an MDI may be a great choice for those that can coordinate inhaling and dispensing their medication, the simplicity of a nebulizer is one way to overcome this shortcoming. As kidshealth.org states (correctly, may I add) children don't have to actively do anything to receive their medication other than regular breathing properly. All they need to do is stay in one place, put the mouthpiece or facemask on, and just breathe!! Easy peasy!!
Since humans like to travel, a portable nebulizer system can be extremely convenient. A nebulizer minimizes medication waste and increases patient compliance. For home use, the Drive Pacifica Elite Compressor Nebulizer converts medication to a fine mist to penetrate deep into the lungs.  Any improper use will result in less medication directly entering the lungs, increasing recovery time. Many nebulizers need to be plugged into a wall outlet to operate, but some use batteries and are completely portable. This allows you to take your therapy with you wherever you may go.
Additional Help
Just like we strengthen our muscles in the gym, our respiratory muscles can also be strengthened. Nebulizers are designed to strengthen respiratory muscles and improve breathing. It is recommended that nebulizer users consult their doctor or nurse so as to make wiser decisions.
Read More on Nebulizers and Inhalers
Where to buy Inhalers and Nebulizers online?
Health Products For You offers a wide range of respiratory aids, including Inhalers, nebulizers, CPAP masks, and more manufactured by leading names of the industry. HPFY is online since 2002 to cater to its vast and varied clientele across the globe. Place your order with us and earn reward $ on every purchase you make. 
Disclaimer: All content found on our website, including images, videos, infographics and text were created solely for informational purposes. Our content should never be used for the purpose of diagnosis or treatment of any medical conditions. Content shared on our websites is not meant to be used as a substitute for advice from a certified medical professional. Reliance on the information provided on our website as a basis for patient treatment is solely at your own risk. It is recommended to consult your physician or health care provider to see if this device is appropriate for you.