Pari Trek S Portable Nebulizers
Lowest Price Nebulizer Machine
RCI Up-Draft II Opti-Neb Nebulizer
Best Reviewed Portable Nebulizer
Drive Disposable Nebulizer Kit
What is a nebulizer machine?
Nebulizer, also known as breathing treatment machine or asthma machine, is designed to provide quick relief from respiratory illnesses by delivering medication to the lungs in a mist form. In certain cases, they are more effective than metered-dose inhalers (MDIs) and used most commonly in the treatment of asthma, cystic fibrosis, COPD (chronic obstructive pulmonary disease), and other respiratory ailments. A breathing machine includes a nebulizer machine or medicine cup, a compressor, tubing, a mouthpiece, and tubing connectors. The nebulizer cup contains the liquid medication into which the compressor pumps air through the tubing to aerosolize the medicine. Find various breathing treatment machines and related products from experienced manufacturers like Graham Field, DeVilbiss, and many more.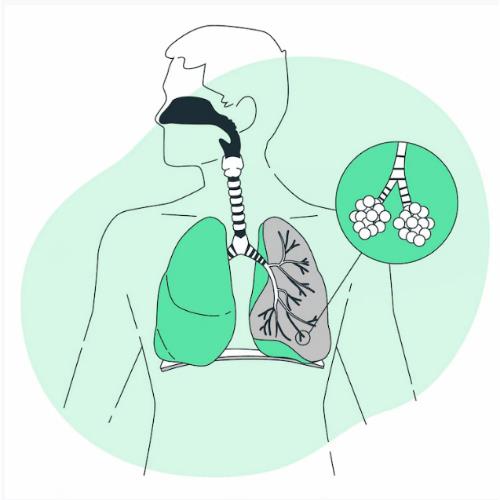 How to choose the right breathing treatment machine?
Consider the below-given factors when choosing your asthma machine because buying the right product is the key to a complete solution.
1. Portable Nebulizers or Table Top Nebulizers
We offer two types of asthma machines - a hand-held or portable nebulizer that can be carried around all the time and a tabletop type called the home nebulizer machine.
Portable Nebulizer- If you are regularly on the go then a portable nebulizer will give you peace, knowing you have an emergency system in your bag. The hand-held nebulizer is small in size, runs on battery, and provides convenient portability. It is small enough to easily fit into your bag or purse while you are on the go. DeVilbiss Traveler Portable Compressor Nebulizer System, Sunset Healthcare Mini Mesh Nebulizer, and Drive Power Neb Ultra Compressor Nebulizer are lightweight and apt for people with an active lifestyle.
Table Top Nebulizer - If you are not a frequent traveler and wish to be economical, then you can opt for the table top nebulizer. It is larger in size and works only after being placed on a table or stable surface and plugged into a wall. It is more versatile in nature. The Omron CompAir Compressor Nebulizer System has an advanced design to allow the administration of medicines effectively for as much as thrice its size. Similarly, the InnoSpire Elegance is a perfect example that efficiently works with the proven SideStream aerosol technology and provides fast, reliable and efficient drug delivery to patients at home.
2. Piston Pump Compressor Nebulizer or Ultrasonic Nebulizer
Nebulizer selection will also depend on your choice of the compression type. Your nebulizer could either be a piston pump compressor (also known as jet/aerosol nebulizer) or an ultrasonic nebulizer. Both types are clinically effective and available in portable and desktop versions. The difference lies in the features.
Piston Pump Compressor Nebulizer - The piston pump compressor is more common and uses a piston-powered compressor to deliver air by vaporizing the liquid medicine droplets. It is noisy as compared to an ultrasonic nebulizer but less expensive. This type is quite popular with medical facilities.
Ultrasonic Nebulizer - It is also known as a mesh nebulizer and is quiet and generally used more during cystic fibrosis treatment. They employ high-frequency ultrasonic or sound waves to convert the liquid medication into a breathable mist. The delivery of medication is faster, with the aerosol particles being tinier and consistent in size.
3. Disposable Nebulizer or Reusable Nebulizer
Nebulizers can be disposable or reusable. A disposable handheld nebulizer is convenient for use during travel or overnight stays out of the home and given to patients in clinics and hospitals. It can be used for around two weeks before being discarded. A Reusable nebulizer, on the other hand, is good for six months, after which it should be replaced to ensure consistent and efficient medication to the lungs as well as lowering the risk of bacterial and fungal contamination.
4. Respironics Nebulizer or Pediatric Nebulizer
Many nebulizer supplies are common for both adults and pediatrics, but some are specially designed for pediatrics keeping their interests in mind. If you are buying a nebulizer system for pediatric use, there are different types of nebulizers for kids with unique designs to amuse the little ones. These are modeled after cartoon characters and are fun to look at. They will keep children engaged during treatment.
Drive Medical is among the makers of the best nebulizer machine for kids. Its Medquip Train Nebulizer has children entranced by the colors and lights. The Airial Penguin Nebulizer is equally child-friendly and attractive in its Penguin design. It is essential to know the product you are buying and its effectiveness to put it to maximum use. Finding the best Albuterol Machine or the best nebulizer machine for kids is vital.
How to use Portable Nebulizer?
How to Clean Portable Nebulizer Machine?
Compressor Nebulizer Machine FAQ
1. What are the benefits of using a nebulizer?
Easy To Use: It does not take much time to use a nebulizer machine especially in emergency cases like when having an asthma attack.
Time Saver: Extensive breathing treatments can be cumbersome and consume too much time. Portable nebulizing machine offers quick relief in the dire times.
Multiple Medications in One Go: Several crucial medicines may be delivered to the patient at the same time.
Safe for Use for Children: Pediatric nebulizers are specifically created nebulizer compressors for asthmatic children who are not old enough to use inhalers properly.
Nebulizers are effectively used in the treatment of respiratory ailments like cystic fibrosis. Buying a nebulizer for asthma and other ailments is a safe way to ensure you or your loved ones breathe better.
2. What does a nebulizer do for your lungs?
Nebulizer treatment relaxes the breathing muscles and permits air to flow more easily in and out of the lungs, and it also helps to loosen mucous in the lungs. Both of these benefits of nebulizer treatment help decrease and prevent wheezing, shortness of breath, coughing, and tightness in the chest.
3. How often can you use a nebulizer a day?
One can use the nebulizer compressor three or four times a day. It is recommended you follow the directions provided by your doctor and not use the nebulizing machine more often than prescribed by the professionals.
4. How do I clean my lungs with a nebulizer?
Attach the tubing to the machine per the instructions.
Turn it on.
Hold the mouthpiece and medicine cup upright for better delivery of the medication.
Take deep and slow breaths via the mouthpiece and inhale all the medicine.
5. Does a nebulizer help with lung inflammation?
Yes, the steroids used in the nebulizer treatment calm the inflammation in the mucous membrane and allows the body to heal. Using nebulizers drastically reduces coughing, chest tightness, and sputum production and make breathing easier.
Where can I buy Nebulizer Machine?
HPFY has a huge range of nebulizers and nebulizer supplies that cater to all needs and are easy to use at home. The nebulizer machine in store from top manufacturers offers many benefits. Choose the one that fits your needs and be assured of quality at a low price. They are from top-selling manufacturers like Drive Medical, Medline Industries, Respironics, etc.
Research and Articles on Breathing Treatment Machine
More About The Best Nebulizers At HPFY