How are Otoscopes Used?
A speculum is inserted into the ear drum and adjustments are made so that the doctor can get a clear view of the ear drum. Both the ears are generally examined even if problem only exists in one.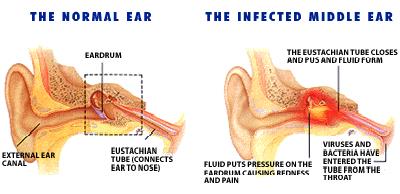 A normal ear canal is usually skin colored and have tiny hair. Yellowish brown colored earwax is a normal sighting. The ear drum is a thin, shiny, and pearl to grey membrane. Tiny middle ear that push the ear drum can be seen. The otoscope light will reflect in case of a normal ear. In case of an ear infection the ear drum looks red and swollen. Fluid drainage can be seen in the middle ear if the eardrum gets ruptured. Scarring, retraction or bulging can also be seen.
When Is An Eye Examination Required?
An eye examination may be prescribed in case of:
Optic Nerve Damage
Detachment Or Tears In The Retina Tear
Glaucoma (Excessive Pressure In Your Eye)
Macular Degeneration
Cytomegalovirus (Cmv) Retinitis Or Retina Infection
Melanoma
Hypertension Or High Blood Pressure
Diabetes
At HPFY we carry a wide range of otoscopes, ophthalmoscopes and set of these two equipment for your convenience. These equipment are used by medically trained professionals for diagnosis of eye and ear diseases. Try the popular ADC Pocket Otoscope and Ophthalmoscope Set, Graham-Field Standard Ophthalmoscope Set, Mabis DMI KaWe Standard EUROLIGHT C10 Otoscope and many more at best prices and attractive discounts on HPFY!
FAQ's
Frequently asked questions
The Ophthalmologist will dim the lights of the room and ask you to focus on a fixed point on a far wall. Using direct or indirect ophthalmoscopes, the eye doctor will examine the structures of your eye. Sometimes, special drops may be used to "open up" (dilate) your pupils to aid your eye doctor in the exam.
An ophthalmoscope is an instrument used to examine the inside of the eye. There are two types of devices, Direct and Indirect.
The direct ophthalmoscope enables the optometrist to examine a smaller area of retina at a time. The indirect ophthalmoscope enables a greater area of the retina to be viewed at a time but at a lower magnification.
An otoscope or auriscope is a medical device which is used to look into the ears. Doctors use otoscopes to screen for illness during regular check-ups and also to investigate ear symptoms. An otoscope gives a view of the ear canal and tympanic membrane or eardrum.
The normal eardrum appears pinkish-grey in color and is approximately circular in shape.
In comparison to a normal eardrum that appears pinkish-grey in color and is approximately circular in shape. an infected one looks red and swollen.