Helps Alkalize The Body & Improve Digestion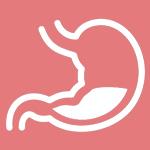 1. Balances the body's proper pH level.
2. Improves digestion and immunity by helping healthy bacteria flourish within the gut microflora.
3. Decreases harmful bacterias that can cause diseases.
4. Reduces bloating and water retention, loss of appetite, stoamch cramps and acid reflux.
5. Kills stomach worms or parasites.