Swimming and Incontinence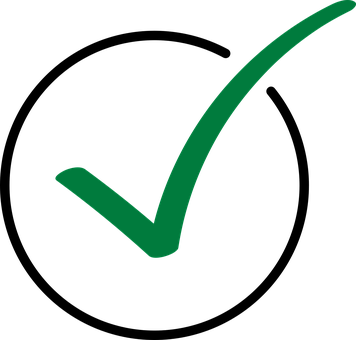 Reviewed by Christine Kijek, Registered Colorectal Nurse, on August 16, 2022
Who doesn't enjoy a dip in the pool? Unfortunately, many may feel embarrassed due to incontinence. The problem faced by those worried about their incontinence and forced to wear diapers is the fact that today's diapers are so effective at absorbing moisture. Who knew that a product working too well would be a detriment? Whether you're an adult or a young child, you do have options in the form of incontinence wear for swimming to help you enjoy a cool dip in the pool.
The Physics of a Diaper
By understanding the construction of a modern standard diaper and how it works to absorb moisture, it is obvious that, for the application of swimming needs, it may not be our best option. If you have ever changed the baby who has a wet diaper you understand that the absorbent area of the diaper contains a gel that swells when it gets wet. Our modern-day diapers do a very good job of absorbing this moisture and keeping it away from our skin. It turns out that our perineal skin does not like to be in contact with urine. Where this technology fails us is that it will absorb all moisture and not just urine. This can lead to a diaper fully laden with pool water or saltwater from the ocean. This can lead to irritation in a sensitive area as well as potentially making the garment less absorbent during any episode of incontinence. While we predominantly think of incontinence involving only urine, fecal incontinence is another issue that must be considered before undertaking any pool or swimming activity. Containing any fecal matter from leakage using incontinence swimwear will go a long way to avoiding an embarrassing moment.
Your options for swimming with Incontinence
In order to enjoy a leisurely swim or any water activity with peace of mind, be proactive in your incontinence program by using urinary incontinence swimwear. The use of Tranquility Swimmates Adult Disposable Swim Pull Ups Diapers can overcome urinary incontinence as well as any potential fecal incontinence during any aqua therapy or water activity. These are designed to have minimal swelling which prevents them from coming apart in the water. Just tear the side seams of these swim diapers for adults with urinary incontinence and dispose of them when done. Easy peasy!
Tranquility Swimmates Adult Disposable Swim Diapers
Another way to handle incontinence during a water activity is with the use of SOSecure Containment Unisex Swim Brief for Adults or incontinence swim trunks for adults that are meant to be worn under a swimsuit against the skin to protect against fecal incontinence and a certain amount of urinary incontinence in women and men. They are designed to fit snugly and be virtually invisible under any swimsuit. It is this inconspicuous design that can allow you to have worry-free time in the water..
SOSecure Containment Unisex Swim Brief For Adults
3. Combination of Swim Diapers and Briefs
Some solutions may indeed be a combination of available options. Swim diapers can be worn underneath bathing suits or in conjunction with other incontinence products. For instance, an adult swim diaper can be worn in conjunction with swim briefs (especially in public) that are designed to be worn in a snug manner and therefore making the incontinent swimwea less conspicuous. Both of these can be worn underneath a bathing suit next to your skin. Function, fashion, and peace of mind!! Most of the incontinence swim pull ups swimwear for people with incontinence are unisex and can be worn by anyone.
There should be no fear when it comes to enjoying the water or ocean. You can work with your doctor or nurse to find what solution works best for you. Have peace of mind and enjoy a cool dip in the pool or exercise during aqua therapy to stay active and healthy!!
Disclaimer: All content found on our website, including images, videos, infographics and text were created solely for informational purposes. Our content should never be used for the purpose of diagnosis or treatment of any medical conditions. Content shared on our websites is not meant to be used as a substitute for advice from a certified medical professional. Reliance on the information provided on our website as a basis for patient treatment is solely at your own risk. We urge all our customers to always consult a physician or a certified medical professional before trying or using a new medical product.