Why Do Some People Need Supplemental Oxygen?

Our lungs, when not damaged, need approx. 21% oxygen in order to keep the body alive and functioning properly. That is the amount contained in room air (aka ambient air). 
What is considered Supplemental Oxygen?
A pulse oximeter or a blood gas test can show what the oxygen level is in the bloodstream of a client.  If the test shows that the oxygen in the client's bloodstream is less than 88%, they will be considered for supplemental oxygen. What that means is that the 21% is not enough to allow them to function properly.  The healthcare provider will determine how much supplemental oxygen the person will need depending on the situation (i.e.:at rest, exertion, during sleep). 
When we breathe in air, our lungs will extract the oxygen and utilize it for muscle movement, heart function, and brain function; just to name a few systems it services. Oxygen goes into our lungs and then passes through a membrane into the bloodstream. When the lungs have been damaged, the membranes are not fully intact and oxygen no longer passes easily into the bloodstream.  Just about every system in our body requires oxygen to function.  Low oxygen levels can lead to memory issues, heart failure, and death.  Anoxia refers to a condition where the body and brain do not receive enough oxygen to survive.  This can cause brain damage, coma, and ultimately death. If your body requires "supplemental oxygen" it is imperative that you follow the prescription that has been laid out by your healthcare provider.  If you modify the prescription yourself, you are at risk for many issues.  Oxygen is a drug and it is regulated by the FDA in this country. Taking more or less than has been prescribed for your condition can lead to a multitude of health risks. Unfortunately, many people do not realize that oxygen is a drug, and they use their oxygen as they want, not necessarily the way it was prescribed.
Why would a patient need Supplemental Oxygen?
Conditions that normally requires supplemental oxygen:
COPD
Emphysema
Post-Radiation Syndrome
Heart Disease(s)
Pneumonia
Pulmonary Fibrosis
Cystic Fibrosis
Severe Asthma and other conditions that are not as common.
Lung tissue that has been destroyed or altered from these conditions prevents the oxygen from easily transferring from the lungs into the bloodstream.  Depending on how long the lungs have undergone damage will depend on how they function.  The longer the "offense" to the lungs, the more damage that can be realized. 
How can I avoid lung problems?
Stop smoking
Hydrate and eat a healthy diet
Join a rehab to learn how to manage your disease and to learn how to exercise with lung disease so you can live a longer and healthier life.
Avoid "triggers" such as allergens, pollens, household dust, mineral dust, smoke, cold air, heavy pollution, high humidity, and illnesses.
Follow your healthcare providers orders when it comes to medications
Stay current on vaccines (ie: flu, pneumonia, Covid, shingles)
Avoid others when they are ill and stay out of public places (if possible) when the risk for the virus(es) is high.
If you are ordered to use oxygen, Never change your order unless you speak to your physician
Get as much exercise as you can!
Stay active and join groups that are focused on just lung diseases and clients who use oxygen (i.e.: Better Breathers Club, etc.)
Most importantly...do not be afraid to ask your healthcare provider questions!
Author Profile: Laura Castricone, Respiratory Therapist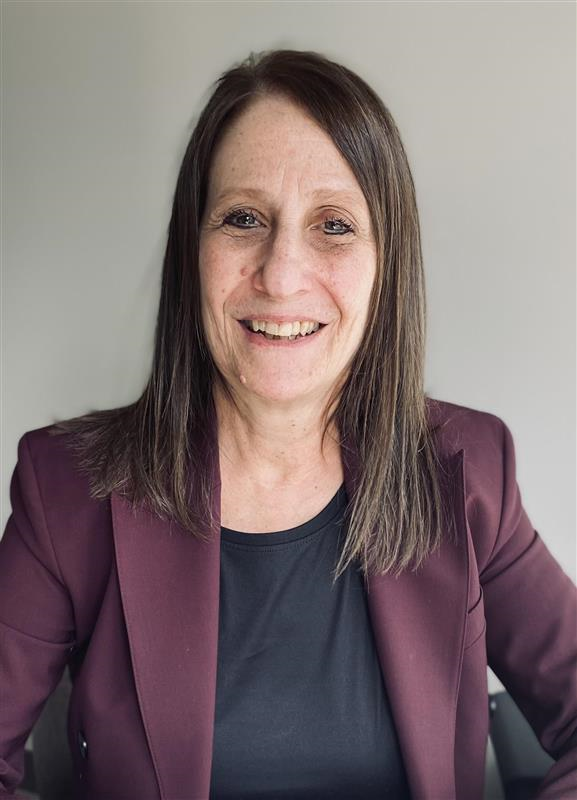 My name is Laura Castricone and I am a Certified Respiratory Therapist. I have been practicing in the state of Connecticut since 1992. I have worked in several aspects of respiratory care including sleep medicine, critical care, rehab, and home care. I earned my respiratory certification at Quinnipiac University in Hamden, CT. Prior to becoming an RT, I attended the University of Connecticut pursuing a degree in English but left Uconn in my junior year to work with my father in the restaurant business. I stayed with him for over a dozen years. An education, by the way, that can never be bought! Once I married and had children, the restaurant business no longer fit my lifestyle. When my children were one and two years old, I decided to go back to school and that is where my career in respiratory care began. This career has been very rewarding and I have been blessed to meet some extraordinary people along the way. I grew up in Waterbury, CT, and now live in Litchfield County, CT with my husband and our crazy Jack Russell terrier, Hendrix. My hobbies include antiquing, gardening, writing plays, and painting miniature paintings.
Disclaimer: All content found on our website, including images, videos, infographics and text were created solely for informational purposes. Our content should never be used for the purpose of diagnosis or treatment of any medical conditions. Content shared on our websites is not meant to be used as a substitute for advice from a certified medical professional. Reliance on the information provided on our website as a basis for patient treatment is solely at your own risk. We urge all our customers to always consult a physician or a certified medical professional before trying or using a new medical product.