Top 10 Best-selling Foam Dressings 2023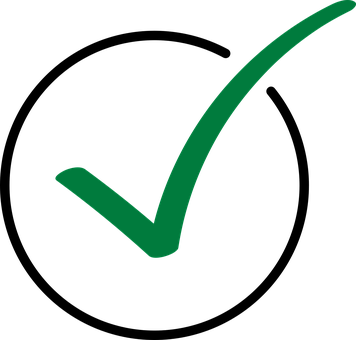 Reviewed by Christine Kijek, Registered Colorectal Nurse, on September 15, 2022
Wound care can be a wide-ranging field and the fact that different wounds require different dressings complicates matters. Finding the proper wound dressing may seem impossible with the multitude of options available on the market. Foam dressings are a very popular type of dressing for a wide range of wound types. We here at Health Products for You have compiled the top 10 best-selling foam dressings to help you make the right decision hopefully
Top 10 Foam Dressings
Matching the proper dressing to the appropriate wound can be complicated and the use of foam dressings can be the right fit. With the multitude of foam dressings available, finding the right one for your use may seem daunting. The 10 best-selling foam dressings here at HPFY include:
Soft and comfortable while minimizing the risk of maceration, this Molnlycke Mepilex Lite Thin Foam Dressing is designed for treating low exudating acute wounds or even chronic wounds. Easily customizable by trimming this foam dressing to your wound size, it is waterproof and can be used under compression bandages. It also has a great adherence which prevents slipping.
Features of Molnlycke Mepilex Lite Thin Foam Dressing
Soft and conformable
Minimizes the risk of maceration
Can be cut to fit different wound shapes
Can be used under compression bandages
Medline Optifoam Gentle Silicone Border Hydrophilic Foam Wound Dressing is highly absorbent and ideal for wounds with drainage. It helps ease the pain and trauma of dressing changes. Optifoam Gentle features a specially-formulated silicone adhesive that helps keep the dressing in place while allowing it to be removed and repositioned. It also minimizes harm to the peri-wound skin. Absorbent foam of Optifoam Gentle retains fluid, protects against infection, and helps prevent shear and friction.
Features of Medline Optifoam Gentle Silicone Border Dressing
The highly breathable film works as a secure waterproof barrier to bacteria
Super absorbent layer absorbs and retains exudate in the dressing, minimizing the risk of maceration
Transfer layer between the super absorbent layer and wicking foam layer ensures that exudate is transferred to the super absorbent layer as efficiently as possible
The foam layer initiates vertical absorption of exudate away from the wound bed into the transfer
Molnlycke Mepilex Border Lite Self Adherent Foam Dressing is designed for low-exuding acute and chronic wounds. It creates an optimal wound healing environment for faster recovery. Dressings with Safetac reduce patient pain and wound or skin damage during dressing changes. Conformable enough to dress wounds on hands, fingers, feet, and toes. The showerproof film provides a barrier against bacteria and virus greater than 25nm. It is thin and discrete design lets the user live a normal life and is atraumatic to the wound & surrounding skin on removal.
Features of Molnlycke Mepilex Border Lite Dressing
All-in-one foam dressing
Atraumatic self-adherent island dressing
Utilizes Safetac soft silicone technology
Thin and conformable
No secondary fixation required
The ideal Moisture Vapor Transmission Rate (MVTR) of this dressing makes this foam dressing ideal for removing moisture and humidity from the skin while absorbing exudate and reducing maceration. By locking away moisture and bacteria, this foam dressing creates an ideal wound healing environment while maintaining the ability to absorb exudate under gentle pressure.
Features of Crawford KerraFoam Gentle Border Foam Dressing
Smart absorbent core to manage exudate
Absorbs exudate under compression
Adheres to awkward areas of the body comfortably
Ideal Moisture Vapor Transmission Rate (MVTR)
No secondary dressing required
Made from specially designed foam that minimizes the risk of granulation tissue being absorbed into the foam, this Medline Optifoam adhesive dressing can handle high wound exudate easily. The waterproof outer layer minimizes the risk of infection and this foam dressing can adjust depending upon the fluid level in the wound bed.
Features of Medline Optifoam Adhesive Foam Dressing
An all-in-one dressing for fluid management
Highly absorbent
Needs no additional fixation
Improved comfortability for greater wound contact and patient comfort
Helps create an ideal healing environment
Hydrofera Blue Classic Foam Dressing creates an anti-bacterial barrier to minimize the risk of infection. It can impede the growth of microorganisms by binding 2 organic pigments (gentian violet and methylene blue) to form an open-celled polyvinyl alcohol (PVA) to bind bacteria and other harmful endotoxins to the foam dressing.
Features of Hydrofera Blue Classic Antibacterial Foam Dressing
Hydration required
Broad-spectrum antibacterial protection
Rapid wicking and exudate retention
Helps in autolytic debridement
Features Edge effect
Sterile, adhesive, and latex-free, this Medline Optifoam Gentle Dressing is highly absorbent and creates an efficient wound healing environment. The silicone border provides secure adhesion and a conformable border that can be lifted and reapplied, and can be left in place for seven days.
Features of Medline Optifoam Gentle Sacrum Silicone Border Dressing
Hydrophilic foam face
Waterproof outer layer
Can be left in place for up to 7 days
Low profile edges increase conformability
Containing antibacterial properties to minimize infection, this Hydrofera Blue Antibacterial Foam Dressing contains open-celled polyurethane foam that is ideal for moderate to heavy exudating wounds. There is no hydration required prior to application and no need for a secondary dressing and stay in place for up to seven days. It can be applied quickly and is non-cytotoxic.
Features of Hydrofera Blue Ready Antibacterial Foam Dressing
Ideal for moderate to heavy exudate
No hydration is required prior to application
No secondary dressing required
Can be worn for up to seven days
Fast application
Medline Optifoam Gentle Silicone-Faced Foam And Border Dressing feature specially formulated silicone adhesive that keeps the dressings in place. It is highly absorbent and helps in creating an ideal healing environment. This highly conformable dressing can be lifted and reapplied. The moisture vapor transmission rate (MVTR) of Optifoam Gentle adjusts to fluid level. Its super absorbent core absorbs exudate, converts it into a gel, and locks it away. The low-profile design of Optifoam Gentle increases flexibility and comfort.
Features of Medline Optifoam Gentle Silicone Face and Border Dressing
Foam dressing helps reduce friction and shear
Silicone adhesive helps reduce the discomfort of dressing removal
Waterproof outer layer helps protect the wound
Superabsorbent core absorbs and retains fluid
PolyMem Cloth Adhesive Dressing, an innovative foam dressing is made from a hydrophilic polyurethane membrane matrix with a semi-permeable polyurethane film backing. This makes the foam dressing breathable and comfortable and the patient and can be used as both a primary or secondary dressing. Available in different configurations and an application period of up to seven days, this non-adhesive wound pad can effectively clean, fill, absorb, and moisten wounds.
Features of PolyMem Cloth Adhesive Dressing
Provides continuous wound bed cleansing
Effectively cleanses, fills, absorbs, and moistens wounds
Can be left on the wound for up to 7 days
Comes in different configurations
Non-adherent wound pad
Where to buy Foam Dressings for Pressure Ulcers?
Wound care is not a one-size-fits-all solution. Foam dressings can be used for a wide variety of wound dressing needs and hopefully, we here at Health Products for You have shined a light on 10 great options to help you make an informed decision on your wound care needs.
Related Articles
Disclaimer: All content found on our website, including images, videos, infographics and text were created solely for informational purposes. Our content should never be used for the purpose of diagnosis or treatment of any medical conditions. Content shared on our websites is not meant to be used as a substitute for advice from a certified medical professional. Reliance on the information provided on our website as a basis for patient treatment is solely at your own risk. We urge all our customers to always consult a physician or a certified medical professional before trying or using a new medical product.