A Walk With Your Dog

A Walk With Your Dog
By Taikhum Sadiq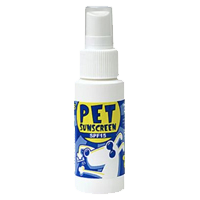 Dogs are animals that need fresh air at least twice in the day. It is mandatory for one to take their dog out in the open in parks or playgrounds for a walk so that they can exercise and rejuvenate themselves. Even travelling with you dog can be a very easy task as technology as created some amazing things that can protect your dog in windy as well as sunny days.
Many dogs have sensitive skin, and hence the direct sunlight can affect their health. It can cause blisters as well as burns that might be painful for the dog. The Doggles Pet Sunscreen is specially formulated just for pets. It is non-toxic, non-oily, non-irritating and water soluble, and contains no silicon. It prevents sunburn on light coloured dogs and reduces the amount of sun bleaching on dark coloured dogs.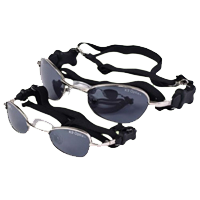 Windy days can be a little disturbing for the dogs as dust and pollution particles can enter their eyes and cause irritation. Not to worry. There are a number of things that can protect your dog from the unwanted particles. For example the Doggles Mesh Eyewear is made of breathable UV mesh which is similar to a fly mask for horses that filters out 50 to 60 percent of UV rays,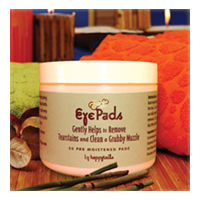 while allowing for all day wear. It is flexible and will protect the pet from only UV rays and not hard foreign objects like sticks, rocks and brish. It does not impair the dog's vision, and allows them to see a full 270 degrees. The Doggles K9 Optix are the only sunglasses designed just for dogs. They have a super wide nose bridge and unique three strap system. It keeps the lenses away from the dog's eyes and out on the bridge of the nose, where they belong. The Happytails EyePads are convenient, hypo-allergenic cleansing pads help remove the tearing residue from around a dog's eyes. They are infused with all-natural herbs and botanicals that not only wipe away the stains but when used every day will help prevent them from coming back. Tear-free EyePads may also be used as doggie wash cloths to clean grubby muzzles and faces. Happytails products are not intended to diagnose, treat, cure, or prevent any disease.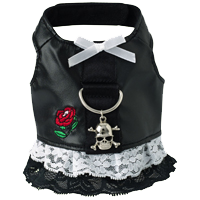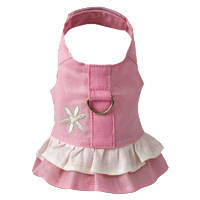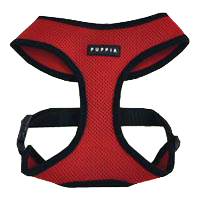 Many people prefer to take their dogs out while they travel, but taking a dog out on a bike is a difficult task. Technology has developed special harnesses that can be used to secure your dog, while you take them out for a ride. For example, the Doggles Biker Harness Dress has embroidered rose tattoo details with skull and crossbones charm. Heavy duty stitching, VELCRO® brand closures and metal hardware make these harnesses fashionable and functional. The Doggles Hemp Harness Dress have the added benefit of nylon webbing and metal D-rings. This walking harness dress is not only durable, made from beautiful hemp cloth, but they are also stylish and functional. It is enhanced with fun detailing. Pink hemp dress has embroidered flower, while the blue is embroidered with a peace sign. The Puppia Soft Dog Harness is made of soft polyester air-mesh which is light-weight, breathable and very soft to the touch. This harness features soft edges (piping), some in contrasting colours, a genuine Puppia rubber label on the chest portion, an adjustable chest belt with a easy snap on and off buckle and a D-ring on the back to hook any standard leash onto the harness.
Disclaimer: All content found on our website, including images, videos, infographics and text were created solely for informational purposes. Our content should never be used for the purpose of diagnosis or treatment of any medical conditions. Content shared on our websites is not meant to be used as a substitute for advice from a certified medical professional. Reliance on the information provided on our website as a basis for patient treatment is solely at your own risk. We urge all our customers to always consult a physician or a certified medical professional before trying or using a new medical product.