What Is Inflammation And How Does It Affect Our Body?

When the body is attacked by infection-causing agents, such as bacteria, viruses, or allergens, and suffers an injury, the immune system starts to counteract to protect the body. The immune system sends first responders - inflammatory cells and cytokines. Cytokines are substances that stimulate the inflammatory cells more to protect the body.
The inflammatory cells respond and trap the offending elements and heal the injured tissues. Inflammation can also lead to pain and swelling at the injury site.
There are two kinds of inflammation; chronic and acute.
Acute Inflammation
Acute inflammation is when there is inflammation from something happening to a part of our body, such as an injury. It is out of the norm for us and is short-lived. 
Let's use the example of a stubbed toe. This toe is not normally inflamed but as a result of stubbing it, it is swollen, red, warm and throbbing. Chemicals produced in white blood cells flood the tissue surrounding the injured area to protect it from infectious invaders. Some of this fluid can also leak into surrounding tissue and cause swelling, which is common in acute inflammation.  
In general, the process of inflammation involves some of the primary cells in the immune system such as: neutrophils, basophils, mast cells, T-cells, B-cells and some specific leukocytes.   
Depending on the extent of the injury, the area may stay inflamed for days or weeks. In acute situations, inflammation will resolve with rest, ice, medical care/self-care, taking supplements such as vitamins C and D to aid the body in repair and time.  
Chronic Inflammation
Chronic inflammation is classified as; inflammation that is constant or inflammation that lasts for months or years. In ancient times, there were five signs of chronic inflammation: redness, swelling, heat, pain, and loss of function. There are several diseases that are linked to chronic inflammation, which include cancer, heart disease, diabetes, asthma, some types of arthritis (i.e., rheumatoid, gout, psoriatic arthritis) and Alzheimer's.  
When inflammation is chronic, besides causing swelling, stiffness, redness, and pain, it may also cause fever, chills, fatigue, muscle pain and stiffness, headaches, and even loss of appetite. When our body is experiencing constant inflammation, it can cause joints to lose their protective lining or cartilage over time. This can cause ambulatory issues for the person suffering and may result in job loss, isolation, and depression.
When our inflammatory response is high, it can eventually lead to tissue, cellular, and organ damage. It may cause scarring over time and can lead to other diseases such as cancer. High levels of the stress hormone, cortisol, is released causes further damage to the body. High levels of cortisol are linked to diabetes and heart disease. Keeping the body in a state of "high alert" can, over time, damage organs, cause cancer or a stroke.    
Some of the factors that can cause chronic inflammation are: an injury that has become infected or an acute inflammation that has gone untreated, an autoimmune disorder where your body mistakes your own tissue for an invader and attacks it, or exposure to pollutants, irritants, or chemicals that may have mutated cells or injured organs, or tissue.  
Not everyone that is exposed to the above will develop chronic inflammation. The conditions that cause chronic inflammation seem to be more prevalent in those who smoke, are overweight, drink alcohol, or are under constant stress.  
How To Reduce Inflammation In The Body Fast?
To diagnose chronic inflammation, the practitioner will take a history of the signs and symptoms the patient presents with, the duration of symptoms, blood work to check parameters like CRP (C-reactive protein), and sed rate (erythrocyte sedimentation rate).  
Treating chronic inflammation may include steroids, NSAIDS, supplements, and lifestyle changes such as changing the diet or increasing physical activity. In regard to diet, it is important to control blood sugar, lose weight, stay away from processed foods, red meat, and complex carbs, and eat more fruit and vegetables.  
Reducing stress and exercising are vital steps in treating and managing chronic inflammation. Before embarking on any physical exercise plan or diet, always consult your medical practitioner for advice and guidance. 
Author Profile: Laura Castricone, Respiratory Therapist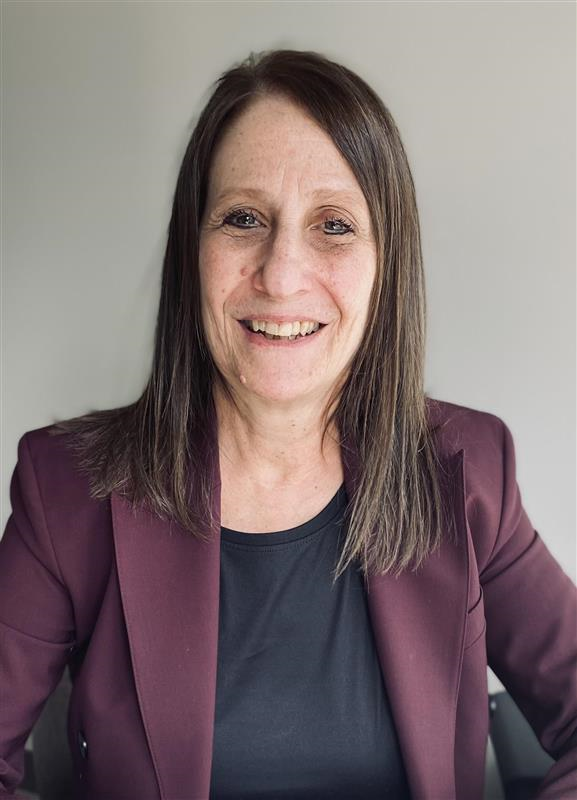 My name is Laura Castricone and I am a Certified Respiratory Therapist. I have been practicing in the state of Connecticut since 1992. I have worked in several aspects of respiratory care including sleep medicine, critical care, rehab, and home care. I earned my respiratory certification at Quinnipiac University in Hamden, CT. Prior to becoming an RT, I attended the University of Connecticut pursuing a degree in English but left Uconn in my junior year to work with my father in the restaurant business. I stayed with him for over a dozen years. An education, by the way, that can never be bought! Once I married and had children, the restaurant business no longer fit my lifestyle. When my children were one and two years old, I decided to go back to school and that is where my career in respiratory care began. This career has been very rewarding and I have been blessed to meet some extraordinary people along the way. I grew up in Waterbury, CT, and now live in Litchfield County, CT with my husband and our crazy Jack Russell terrier, Hendrix. My hobbies include antiquing, gardening, writing plays, and painting miniature paintings.
Disclaimer: All content found on our website, including images, videos, infographics, and text were created solely for informational purposes. Our reviewed content should never be used for the purpose of diagnosis or treatment of any medical conditions. Content shared on our websites is not meant to be used as a substitute for advice from a certified medical professional. Reliance on the information provided on our website as a basis for patient treatment is solely at your own risk. We urge all our customers to always consult a physician or a certified medical professional before trying or using a new medical product.