What are Oxygen Concentrators
?
Oxygen concentrators are generally used for oxygen supply in healthcare services, especially in areas where liquid or pressurized oxygen is either too dangerous or not feasible, such as at your home or in portable clinics.
How do they function?
Oxygen concentrators have a molecular sieve that adsorbs gasses and functions on the rule of rapid pressure swing adsorption of atmospheric nitrogen onto zeolite minerals and then removing the nitrogen. In this type of adsorption system there is a nitrogen scrubber that allows the other atmospheric gasses to pass through but stops oxygen. This technology is a reliable and an economically feasible technique for small and medium-scale oxygen generation.
There are two types of oxygen concentrators:
1. Continuous flow mode
Many oxygen concentrators deliver a continuous supply of oxygen to the patient whether the patient breathes or not. Hence they are an excellent option for those who use them at night. It has no mechanism to detect the patient's breaths but gives a continuous flow of oxygen which is available whenever the patient requires.
2. Pulse flow mode
The other kind of oxygen concentrators deliver a pulse flow to calculate the amount of oxygen a person needs when he breathes. There is no continuous supply of oxygen and on the other hand it is given only when the person inhales. Since they do not detect breaths during sleep, continuous flow is used during the night.
Which oxygen concentrators can I choose?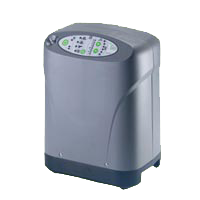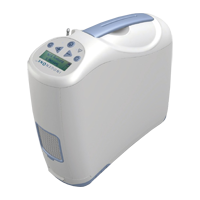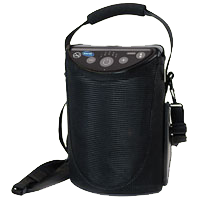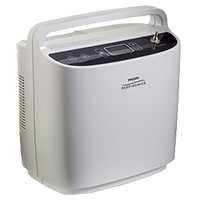 Devilbiss iGo Portable Oxygen Concentrator System is a lightweight, three-liter, portable oxygen concentrator that is capable of operating from three different power sources: AC power, DC power or rechargeable battery. It provides two modes of operation as continuous flow or PulseDose delivery. It is built in OSD (oxygen sensing device) and ensures accurate oxygen delivery and reduced periodic maintenance schedule.
The Inogen One G2 Portable Oxygen Concentrator System is small, lightweight, quiet, energy efficient and very easy to use. It is used on a prescriptive basis by patients requiring supplemental oxygen. The concentrator supplies a high concentration of oxygen and is used with a nasal cannula to channel oxygen from the concentrator to the patient. It makes travel by plane, boat, car or train more convenient for oxygen users than ever before. The patient now can get the same quality performance and convenience while on the go that they are used to receiving from their Inogen G2 at home.

The Invacare XPO2 Portable Oxygen Concentrator is lightweight, versatile and reliable oxygen concentrator with pulse settings from 1-5 to help meet the varying needs of those with respiratory ailments. This concentrator features Invacare Sensi-Puls Technology that customizes the size of each bolus of oxygen to meet patient demand. The patient whether sleeping, relaxing or exercising, sensi-pulse technology adapts to the patient;s oxygen needs. This technology provides constant minute-volume which means that regardless of a patient;s breath rate at any given setting the same amount of oxygen is provided per minute. As the breath rate decreases, the bolus size increases.

The Respironics SimplyGo Portable Oxygen Concentrator is designed to offer continuous flow and pulse-dose delivery. It provides increased trigger sensitivity and a softer pulse for exceptional comfort. It has more than twice the oxygen output of any POC weighing ten pounds or less. The battery is immediately accessible and can be easily changed by the patients. There are no awkward external battery belts or connectors that get in the way, or hard-to-maintain internal batteries.
Disclaimer: All content found on our website, including images, videos, infographics and text were created solely for informational purposes. Our content should never be used for the purpose of diagnosis or treatment of any medical conditions. Content shared on our websites is not meant to be used as a substitute for advice from a certified medical professional. Reliance on the information provided on our website as a basis for patient treatment is solely at your own risk. We urge all our customers to always consult a physician or a certified medical professional before trying or using a new medical product.