Top Ten Incontinence Wipe
Incontinence adult-washcloths and wipes are used to keep yourself clean and refresh your skin following diaper & brief, or pad changes. If you are experiencing hygiene issues while handling bladder or bowel incontinence, Adult Diapers and Chux offers you some of its most popular incontinence care wipes. The following top ten incontinence washcloths and wipes are disposable and large in size for easy handling and proper sanitizing.
Prevail Adult Washcloths is a lotion enriched pack of wipes, made with Vitamin E and natural botanicals like Aloe and Chamomile. It promotes healthy skin with hypoallergenic care. Each wipe is made with Skin Smart fabric to wick urine quickly and locks moisture away from the skin. It works even when the product is under the pressure of body weight. Cleansing, soothing, and moisturizing the skin is the most important feature of this product. With triple-layer fabric, the Adult Washcloths become more durable, and single-hand dispensing adds-on to quick, clean, and waste-free sanitization.
Features of Prevail Adult Washcloths
Press Open Lid and Single-Hand Dispensing makes it convenient to use
Lotion Enriched (Vitamin E and natural botanicals Aloe and Chamomile)
Cost-effective solution to your hygiene issues related to incontinence
Skin Smart Fabric provides skincare benefits by keeping skin dry and prevent microbial growth
Strong and Soft Tri-Form Fabric makes it durable without harming the skin
Medline FitRight Personal full-sized and standard weight cleansing wipes are ideal for incontinence care and everyday clean-ups. Personal Cleansing Wipes are durable and designed to provide pH-balanced, hypoallergenic, and alcohol-free skincare. FitRight Cleansing Wipes are single patient use wipes that reduce the risk of cross-contamination. The soothing aloe touch keeps skin hydrated and can be applied all over body-perennial. These soft and disposable cleansing wipes are also used while applying ointments, creams, or any protective barrier. Medline Personal Cleansing Wipes is the best choice for people with sensitive skin who want more comfort and gentle cleaning while managing their incontinence.
Features of Medline FitRight Personal Cleansing Wipes
Ultra-soft and aloe-gentle wipes, ideal for fragile skin
Single patient use wipes can be used anywhere and anytime
Alcohol-free
Convenient and easy to use with a flip-top lid
Comes in two variants scented and unscented
(Note: Please do NOT flush Aloetouch wipes in the toilet)
Medline FitRight Aloetouch Quilted Personal Cleansing Wipes are quilted textured cloths with the aloe-enriched formula which makes the wipes suitable for regular incontinence care. The FitRight Aloetouch Quilted Cleansing Wipes are best for sensitive skin. You do not need soap, water, or washcloth for incontinence care as these aloe-touch cleansing wipes gently wipe away all the dirt conveniently. Managing incontinence hygiene is no more a drill now with these durable Aloetouch Quilted Wet Wipes that come in a soft pack with a flip-top lid. Use of the Medline Personal Cleansing Wipes save time and also provide skin-care benefits. The soft and cool touch of quilted cleansing cloths comforts the skin.
Features of Medline FitRight Aloetouch Quilted Cleansing Wipes
Full-sized cleansing wet wipes ideal for daily use
Alcohol-free, Hypoallergenic and pH-balanced
Quilted texture with spun lace absorbent material
Single patient use, no risks of cross-contamination
Unscented to avoid allergic reactions to fragrance
Sterling Bob's Butt Wipes Hanging Dispenser bundle includes- Butt Wipes Refill (Pack of 42 Wipes) and Bob's Butt Wipes Dispenser (1 Green or 1 Tan Wipe Dispensing Containers). Bob's Butt Wipes are multi-purpose and recommended by medical professionals. These butt wipes are all-natural and biodegradable. The butt wipes bundle comes with a refill that has a re-sealable peel and stick-opening. It is very easy to attach the butt wipes hanging dispenser to your toilet paper dispenser. These wipes are fragrance-free and pre-moistened to clean and refresh instantly.
Features of Sterling Bobs Butt Wipes Hanging Dispenser
The bundle Includes
-1 Hanging Dispenser
-1 pack of 42-count wipes
Easy to install and easy to refill in its hanging position
Convenient and easy to use
Sewer and septic friendly
Flushable Wipe Dispenser
Cardinal Health Personal Cleansing Cloth is a soft cloth wipe infused with aloe. These incontinence cleansing cloths are suitable for quick clean-up. Cardinal Personal Cleansing Cloths are very gentle on the skin and do not formulate rinse. The aloe-touched personal cleansing cloths are soothing and moisturizing. These incontinence washcloths are wrapped in re-sealable packs. They are ready-to-use and pre-moistened. You can use personal cleansing cloths to manage both urinary and bowel incontinence.
Features of Cardinal Health Personal Cleansing Cloth
pH balanced formulation for skincare benefits
Effectively removes urine and feces
Available in wide options of
-scented and unscented
-flushable and non-flushable
CHG compatible
Attends Quickables Dry Wipes are a good alternative to non-disposable cloths. These dry wipes are soft and give a cloth-like feel. The Quickables Dry Wipes are designed to protect skin from irritation and allergies. Therefore, these incontinence wipes are extremely gentle on the skin. Attends Dry Wipes are made of an air-laid, non-woven fabric. The dry wipes are available in heavy and medium-tensile weight to provide superior strength and hygienic care. The absorbent level of each wipe is 8 to 10 times its own weight.
Features of Attends Quickables Dry Wipes
Sanitary alternative to non-disposable cloths
Air-laid, non-woven fabric
Absorbs 8 to 10 times its own weight
Cloth-like feel, gentle on the skin and protect from irritation
Made in the USA
Attends Washcloths Convenience Pack offers gentle and soft incontinence washcloths. These soft cloths have convenient, one-step skincare, safeguarding against rashes and infections. These premium soft cloths have a pH-balanced cleansing formula with aloe and vitamin E to prevent skin irritation, rashes, and infections. The Fresh Touch Moisturizer allows one-step skincare. This washcloths convenience pack is available in scented and unscented options and can be used in conjunction with underpads and other body-worn products.
Features of Attends Washcloths Convenience Pack
pH-balanced cleansing formulation
Hypoallergenic for sensitive skin
Soft pack with reclosable lid
100% Free of parabens, latex, and alcohol
Rinse-free
McKesson StayDry Scented Soft Pack Personal Wipes are disposable washcloths to clean the adult perineal area which makes it exclusive for skin cleansing purposes only. StayDry Soft Pack Personal Wipes contain Vitamin E and natural aloe for maximum comfort and healthy moisturization of the complete body. They are packed in a convenient dispensing lid. StayDry Wipes are clinically tested for hyposensitivity and are hypoallergenic for people with sensitivities. This sanitary wipe is pleasantly fragranced and works on rinse-free formula. Aloe and vitamin E formula helps protect skin from irritation, rashes, and infections and leave it soft and nourished.
Features of McKesson StayDry Scented Soft Pack Personal Wipes
Non-sterile, Alcohol-free and Latex-free
Pre-moistened, soft, nonwoven fabric
2-ply, strong, textured material with stretch and strength to avoid tearing
Lid conveniently stays open and firmly snaps closed
Dispenses easily with one hand, minimizing cross-contamination
Available in 100 Per Pack, 6 Packs Per Case
Prevail Premium Quilted Washcloths are designed to promote skin wellness. Premium Quilted Washcloths are engineered to clean and refresh the skin to reduce dryness and irritation that occurs while wearing incontinence pads or diapers for long hours. Each wipe is enriched with Vitamin E and Aloe for soothing and moisturizing the skin. These washcloths provide hypoallergenic care by wicking away and locking up the liquid. Single-Hand Dispensing makes it easy to grab one wipe at a time and promotes waste-free cleanup. The triple-layer fabric adds durability to the Prevail Quilted Washcloths.
Features of Prevail Premium Quilted Washcloths
Promotes skin wellness and reduces dry irritated skin
Single unfolded washcloth can be easily pulled out from the pack
Lotion Enriched Wipes moisturize the skin and keep it healthy
The unique three-layer fabric (Tri-form fabric) prevents tearing or stretching for effective sanitizing
Skin Smart Fabric allows the skin to breathe and reduce excess heat to avoid susceptibility to irritants and microbial growth
Press open lid for convenient use
Prevail Fragrance Free Adult Washcloths are made of skin smart fabric that is gentle on the skin and keeps it protected from all types of skin allergies, irritants, rashes, and infections. The moisture enriched washcloths help in refreshing skin and provide comfort. These adult washcloths are unscented and hypoallergenic for sensitive skin types. Tri-form fabric makes it durable and quick-to-use. Each washcloth is enriched with Vitamin E and Aloe for healthy and soft skin.
Features of Prevail Fragrance Free Adult Washcloth
Lotion enriched (Vitamin E and Aloe)
Hypoallergenic material
Single hand dispensing of wipes to avoid cross-contamination
Triple-layer fabric to add durability and prevention from tearing
Convenient press-open-lid design
Where to Buy Incontinence Wipes and Washcloths Online?
Incontinence management requires a conscious choice of the right incontinence product with proper medical care. It does not matter what type of incontinence issue you are experiencing, the good news is that incontinence care supplies are very much advanced now. Your self-care and hygiene in such a situation have become easier with the above-mentioned incontinence wipes and washcloths. Adult Diapers and Chux is determined to provide incontinence care washcloths and wipes that are skin-friendly and convenient to use for all body types at affordable prices.
All You Need To Know About Fecal Incontinence
Disclaimer: All content found on our website, including images, videos, infographics and text were created solely for informational purposes. Our content should never be used for the purpose of diagnosis or treatment of any medical conditions. Content shared on our websites is not meant to be used as a substitute for advice from a certified medical professional. Reliance on the information provided on our website as a basis for patient treatment is solely at your own risk. We urge all our customers to always consult a physician or a certified medical professional before trying or using a new medical product.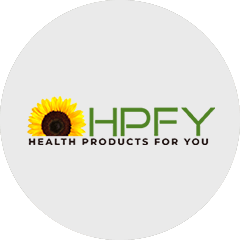 HPFY Staff Writer
HPFY Staff Writers are product experts with years of experience in medical supplies and equipment retail. They specialize in understanding the typical usage of our products, the differentiation between brands and have insights on product popularity and features. Each article ...
Trending Articles
Enteral Feeding: The What, When, and How
When traditional oral intake is not feasible, enteral feeding comes into play. It supports nutritional needs of individuals recovering from an injury or surgery. Dive into this informative article and learn what, when, why, and how of enteral feeding and ensure optimal patient care.
Using the Carpal Solution Carpal Tunnel Wrist Support
Looking for a non-invasive option to manage carpal tunnel symptoms? Experience relief from constant tingling and pain with this Carpal Solution Wrist Support. Read this article to know about the unique features and benefits of this wrist support brace designed to deal with CTS and find why it is one of the most reliable wrist braces available on the market.
Top 5 Best Reviewed Nebulizers of 2023
Need an effective and affordable nebulizer? Look no further, in this article we offer 5 of our best reviewed nebulizers that are loved by our customers. Click to read more and find the perfect nebulizer for all your respiratory needs.
10 Best Overnight Adult Diapers
Worried about nighttime leaks? Say goodbye to leakage with our ten best overnight adult diapers and wake up refreshed and dry.
Five Best Cervical Traction Devices of 2023
Neck pain can wreak havoc on your otherwise healthy life. Traction device improves your cervical health and overall well-being. Read more to find our best cervical traction devices designed to curb the stiffness and discomfort of cervical muscles.