Achilles Tendinitis and Rehab
By Taikhum Sadiq
What is the Achilles tendon?
The Achilles tendon is the largest tendon in the human body. It is the tendon that connects the calf muscles to the heel bone is the backbone of all your walking, running, and jumping. Naturally, it is built to withstand the stress of jumping and running but sometimes due to some reasons the tendon gets ruptured or damaged.
What is Achilles tendinitis and what are its effects?
Tendinitis is basically the inflammation of the tendons. The inflammation of the Achilles tendon is thus known as Achilles tendinitis. There are two types of Achilles tendinitis, namely non-insertional which affects the middle region of the tendon and the insertional which affects the lower region of the tendon.
The effects or symptoms of this problem are pain and stiffness in the tendon, increase of pain during activity, thickening or inflammation of the tendon, increased pain and swelling.
When does it take place?
This problem usually occurs when a person exerts himself a lot in some or the other physical activity which in turn increases the pressure on the Achilles tendon. The strength of the tendon depends from person to person and so not everyone can withstand a lot of pressure on the tendon.
Another reason is if one has tight calf muscles. Starting an aggressive exercise suddenly can cause the Achilles tendon to get ruptured or damaged.
What are the treatment options?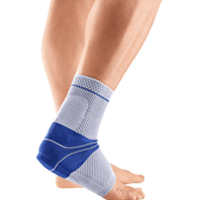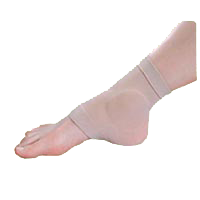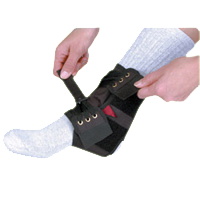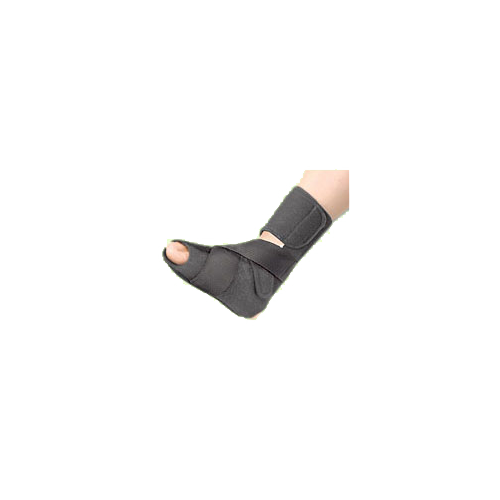 Treatment options include surgery, rest, exercise, ice therapy, and many more. Usually these therapies or treatment methods are combined with the use of item such as wraps or braces that reduce the inflammation and also help in enhancing the healing process. These wraps or braces come in different types and categories and can also be used as mediums for other therapies like magnotherapy, electrotherapy, etc.
What are my options?
Bauerfeind AchilloTrain Achilles Tendon Ankle Support is useful in cases of pain or inflammation in the Achilles tendon due to excessive strain or after operations. It helps to relieve the Achilles tendon without restricting mobility. An anatomically contoured insert pad produces a massage effect, thus stimulating the surrounding tissue.
Silipos Achilles Heel Pad is a lightweight, comfortable toeless sleeve which cushions and protects the tender Achilles area while releases mineral oil to help soften and moisturize your skin. It is recommended by medical professionals for people with Achilles tendonitis, bursitis, heel prominences, pump bumps and hardened skin.
Core PowerWrap Ankle Support is easy and comfortable to wear with a soft fit over the Achilles tendon and seamless bottom. It is easy to wear and adjust and is great for sports, home or anytime you need extra support.
FLA Orthopedics HealWell AFO Night Wrap helps relieve pain and discomfort and speed healing in new or mild conditions such as Achilles tendinitis, Plantar Fasciitis or Arthritis. Dual tension straps provide countervailing tension to hold the foot in position and prevent plantar flexion.
Disclaimer: All content found on our website, including images, videos, infographics and text were created solely for informational purposes. Our content should never be used for the purpose of diagnosis or treatment of any medical conditions. Content shared on our websites is not meant to be used as a substitute for advice from a certified medical professional. Reliance on the information provided on our website as a basis for patient treatment is solely at your own risk. We urge all our customers to always consult a physician or a certified medical professional before trying or using a new medical product.