What are Heel Spurs?
A heel spur is a calcium deposit which causes a bony bump on the underside of the heel bone. On an X-ray, a heel spur can extend forward by as much as a half-inch. Without visible X-ray evidence, the condition is sometimes known as "heel spur syndrome." Usually heel spurs are painless but may sometimes cause heel pain. They are associated with plantar fasciitis which is pain in the bottom part of the foot.
What are the symptoms?
Heel spurs generally show no symptoms. But heel spurs can be associated with intermediate or chronic pain especially while walking, jogging, or running. It can cause pain if the inflammation develops at the point of the spur formation. In general, the cause of the pain is not the heel spurs itself but the soft-tissue injury associated with it. Many people describe the pain of heel spurs and plantar fasciitis as a knife or pin sticking into the bottom of their feet when they first stand up in the morning.
What are the causes?
Heel spurs are very common among athletes or with people associated to a lot of physical activity. Excessive stress on the heel can also cause pain the lower heel and result in spurs. Old age, diabetes, and flat feet can also cause heel spurs.
What are the treatment options?
There are a number of surgical and non-surgical treatment options for heel spurs. Non-surgical treatments include the use of shoe inserts, orthotic devices, stretching exercises, and physiotherapy. Surgical treatments include removal of the spur or release of plantar fascia.
What are my options?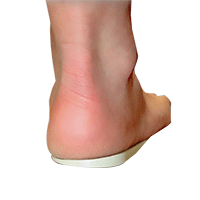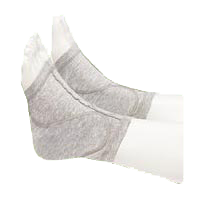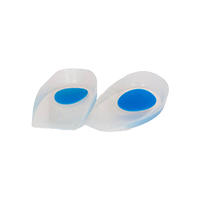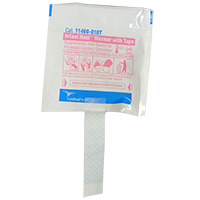 Core Heel Wedge help improve foot function by stabilizing weak, rotating ankles. Comfortable and durable, they are perfect for a variety of pronation and supination applications. They can be either varus (foot turning inward) or valgus (foot turning outward), supporting either side of the foot as needed. This versatility translates into lowered inventory requirements. It's latex-free.

Alimed Gelbodies Heel And Ankle Protectors combine breathable, stretchy coolband material with trugel, a specially formulated silicone-based gel that provides soothing relief and pressure-relieving skin protection. The gel evenly distributes body weight and will not bottom-out.

Advanced Orthopaedics Central Heel Support helps in relieving lower extremity fatigue through shock absorption of the heel area. It is designed to relieve pressure on muscles, tendons and joints. The colored striking areas are softer than surrounding transparent material giving flexible pressure relief.
Cardinal Health Infant Heel Warmer With Tape is a safe and comfortable way to increase the blood flow to an infant's heel so caregivers can get a quality heel stick the first time. It reduces the need to pinch the heel to obtain blood, therefore lessening the possibility of sample dilution from tissue fluids.
Disclaimer: All content found on our website, including images, videos, infographics and text were created solely for informational purposes. Our content should never be used for the purpose of diagnosis or treatment of any medical conditions. Content shared on our websites is not meant to be used as a substitute for advice from a certified medical professional. Reliance on the information provided on our website as a basis for patient treatment is solely at your own risk. We urge all our customers to always consult a physician or a certified medical professional before trying or using a new medical product.