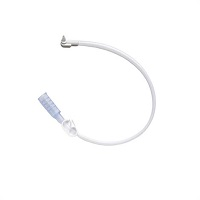 Kimberly-Clark MIC-KEY Bolus Extension Set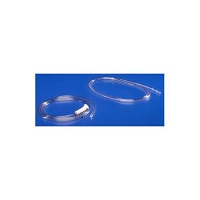 Covidien Kendall Argyle Levin Type Stomach Tube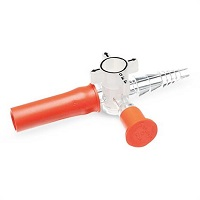 ICU Medical Lopez Valve Closed Enteral Tube Valve
Enteral Feeding Tube Accessories
While administering enteral feeding, a whole lot of accessories are required apart from tubes, bags, and pumps to accurately and safely deliver enteral nutrition People who are on enteral feed face many challenges to adapt to the lifestyle changes. Good quality and patient-friendly accessories can improve their quality of life.
We at Health Products For You offer a wide range of innovative, high-quality enteral feeding accessories uniquely designed to be used with enteral feeding devices. We have extension sets, nasal tube fasteners, feeding piston syringe feed trays, nasal dressing holders, connectors, backpacks and waist packs, wall chargers, de-clogging systems, and much more. Also available are irrigation kits with a clear-vu bulb syringe, convertible tabletop dust cover, small tube adaptor, clear poly bag, ID label, and square one-piece graduate. The line of accessories can help you make the right choice for your patient. These products are manufactured by our top brands such as Kendall, Infinity, and Nestle Nutrition, to name a few.
What Are Enteral Feeding Accessories?
1. Extension Sets
Extension sets are designed to be used with all types of feeding tubes. It is also used for venting. One end of the extension set attaches to the feeding port of the tube, and the other attaches to the feeding source. Extension sets come in different sizes, configurations and may feature an Enfit or a Non Enfit connector. MIC-KEY Extension Sets With ENFit Connector comes with an Enfit connector which allows a solid screw connection to the enteral feeding sets.
2. Nasal Tube Fastener
A nasal tube fastener is used to secure nasal enteral feeding tubes without using tape. The flexibility and dynamic adherence on the skin prevent skin irritation and tissue necrosis. Derma NG-Strip Nasal Tube Fastener is latex-free and can be used for hassle-free securement of the nasal enteral feeding tube.
3. Piston Syringe Feed Tray
This is designed for tube feeding and water flushing. It prevents hand slippage and contamination. It flushes out the residues blocking the tube. Medline Enteral Feeding Piston Syringe has an elongated tip to facilitate tube feeding with an extra-large orifice for better removal of clots and mucous shreds.
4. Nasal Dressing Holder
Nasal dress holder replaces painful and irritating adhesive tape to secure nasal dressing. It is also easy to remove and replace, which makes dressing changes simple and painless. The hook and loop fastener tabs can be adjusted to fit any patient comfortably.
5. Spike Set
It is designed to increase patient safety and avoid misconnections with IV ports which can cause serious health hazards. It has a designated purple enteral feeding port that is standard in the industry. Alcor Scientific Enteral Feeding I-Spike Set comes with a purple tip with an IV warning tag which will not connect with the IV port and greatly reduces the risk of tubing misconnections.
6. Enfit Feeding Connector
EnFit feeding connector is designed complying ISO to reduce the risk of enteral feeding misconnections and improve patient safety. Its unique design is incompatible with connectors of other delivery systems such as IV lines, catheters, etc. It has a female connector end for use with administration sets and syringes that fit into a male patient-access feeding tube port. Dale ACE Connector with ENFit Technology is a good example.
7. Declogging System
It is ready to use system designed to break up enteral formula clogs in all types of enteral feeding tubes. It has ingredients like enzyme Cocktail, acids, buffers, anti-bacterial agents, and metal inhibitors which loosen, break down, and dislodge the obstructive clogs to restore the patency of the feeding tube. The Corpak CLOG ZAPPER Enteral Feeding Declogging System safely zaps clogs in all types of feeding devices.
8. Enteral Waist Pack/Backpack
They are designed to carry feeding tube systems, pumps, and formula when going outside of the home. Nestle EnteraLite Infinity Mini Backpack can be used for that purpose.
Enteral Feeding Supplies FAQ
1. Do you need a prescription for a feeding tube?
Yes, you need a prescription for feeding tubes. Your doctor shall diagnose the need for a feeding tube and the duration of time the feed tube will be used. Doctors also prescribe the type of nutrition that must be fed by the tube.
2. Can I make my own tube feeding formula?
Yes, one can make their own feed formula at home depending on their own taste and preferences. HPFY offers a wide range of enteral nutrition supplies, you can explore and pick yours.
3. What is bolus feeding?
The bolus feeding is wherein a syringe is used to send formula through the feeding tube. The syringe used is called a catheter syringe. A catheter syringe doesn't have a needle. It has a hole with a plunger in it. Bolus Feeding may also be called syringe or gravity feeding since it holds up the syringe and allows the formula to flow down using gravity. Most people take a "meal" or bolus of formula about every three to four hours.
4. How to do bolus feeding?
Clean your hands.
If you own a low-profile feeding tube, prime the extension tubing to eliminate any air before connecting it to the feeding tube. Priming the tubing helps block air from entering your stomach and creating distress.
Clamp the extension set.
Remove the syringe's plunger and connect the needle to the extension tubing.
Fill the syringe with about 15 mL of the formula.
Unclamp the extension set and let the formula flow just to the end of the tubing before clamping it.
Connect the feeding tube to the extension set.
If you have a gastrostomy tube, flush your tube with water.
Take out the syringe's plunger.
Connect your feeding tube to the syringe.
Fill the syringe with 10-15 mL of water and let it flow through your tube.
Rinse the outside of your formula vessel with a neat towel and open it.
One hand is used to hold the tube and syringe.
Gradually pour formula into the syringe with your other hand. Please leave it to flow by gravity into your stomach. It should take about 15 minutes to deliver 8 ounces of formula.
You can make the formula flow quicker by raising the syringe higher to your stomach.
You can make the formula flow more gradually by lowering the syringe to your stomach.
Wash your feeding tube with the amount of water suggested.
Close the feeding port and disconnect the extension tubing (if applicable). Clean your hands. Wash and air-dry all accessories and supplies.
Refrigerate any remaining formula and use it within 24 hours.
Where to Buy Enteral Feeding Accessories Online?
We at HPFY offer all kinds of enteral feeding accessories to facilitate the delivery of enteral nutrition from top manufacturers like Kimberly-Clark, Applied Medical Technology, Covidien/Medtronic, Dale, and many more. Shop with us for attractive discounts.
Useful Links