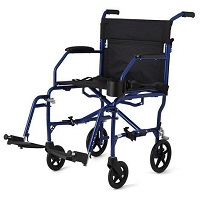 Medline Ultralight Transport Chair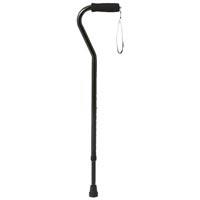 Adjustable Aluminum Cane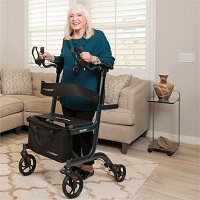 UPWalker Lite Walking Aid
Why do people need Walking Aids?
Ambulating from one place to another becomes quite a task as we age or encounter lower body injuries. Factors that lead to abnormal gait are many, from birth defects to fibromyalgia or even arthritis. In such circumstances, one needs an assistive device for walking to avoid being homebound and dependent on others. Mobility aids help improve your balance, gait, and safety while moving independently.
At HPFY, you will find high-quality walking aids that include canes, crutches, walkers, upright walkers, knee walkers, rollators, etc., that will make you independent and self-sufficient and help you lead a fulfilling life. We offer medical walkers from industry experts, including DRIVE MEDICAL, MEDLINE INDUSTRIES, VIVE HEALTH, MABIS DMI HEALTHCARE, and many more.
Types of Medical Walkers
There are many types of mobility aids available, but the requirement depends on the mobility issue or injury. The most common types of mobility aids include: 
Probably we have all known someone who has needed a pair of crutches after an injury to one of their legs such as a sprained ankle, knee injury, or even a broken bone. They allow the user to be mobile without putting any weight on the injured leg. Often used in pairs, they allow for a sturdy base while we go about our daily lives. The basic design involves a cushioned top that rests on our side just underneath the armpit with handgrips so they require a certain amount of hand strength properly utilized.  
Normally these are utilized in pairs, but if your doctor has you in a walking boot for a foot or ankle injury it may be possible that you could only use one crutch to make sure you are stable while walking so you don't reinjure that foot or ankle. Another style that may be appropriate for your injury are forearm crutches. Unlike the standard type that rests under your armpits, these have a circular cuff that encompasses your forearms and your hands grasp a horizontal grip to help manipulate them. 
This type of mobility aid creates another point of contact with the ground, making the user more stable. These can be useful when one leg is weaker (or injured) than the other or the user requires a little assistance with maintaining balance. For using a cane, you may need to have moderate hand strength in order to support yourself better. For those with weakened hand strength, a horizontal grip cane is usually recommended since it provides a more secure grip and therefore can support more actual weight. 
If a cane does not provide sufficient stability, the next piece of walking aid available may be a walker. A standard walker is an open frame with four legs contacting the ground and needs to be lifted and advanced. A walker requires a certain amount of hand strength to operate safely.
Another type of mobility walker is a knee walker, designed for people with mobility issues due to below-the-knee injuries. The knee scooter has an elevated platform where the patient can rest his injured limb.
Another revolutionary walking aid is an upright walker. An upright walker is a 4-wheeled walker with forearm supports and grips that allow users to walk in an upright posture with better balance.
A rollator may be the answer for those lacking arm and hand strength. The rolling walker requires less effort to advance since it may have 3-4 wheels, depending on the model. The user may not fatigue easily, and even if they do, many are available with optional seats incorporated into them so they can rest.
Who can benefit from Mobility Aids? 
The type of mobility aid used depends on the mobility issue, the amount of support required or injury incurred. Mobility aids can be useful for people with: 
Arthritis 
Difficulties with holding equilibrium 
Cerebral palsy 
Fractures in the lower limbs 
Spina Bifida 
Sprains and strains  
Hip and knee replacement (Later in the recovery period) 
Where to buy Walking Aids Online?
Mobility walkers provide stability and support for the elderly and people who need assistance in walking due to a lack of balance and strength. With the right mobility aid, you can walk with confidence and independence.
Health Products For You is your one-stop shop for all your mobility needs. Here you will find walking assistance devices from top-selling manufacturers like Nova-Ortho Medical, Graham-Field, Kaye Products, Performance Health and many more at the best prices. Shop now and regain your mobility and independence!
Articles On Walking Aids for Seniors