Paraffin therapy requires specific units that facilitate the process of paraffin treatment. These units come in varying sizes. Some are small enough to fit on your table while some are large enough to take up a corner of your room. They are electrical appliances that require paraffin supplies to work with. For example, paraffin beads are added to the unit and it is switched on. The heat generated then melts the wax bead into a liquid. One immerses their hand or affected body part in the unit and slowly lifts it in the air. The wax then hardens within a few minutes and is kept on till the heat dies out.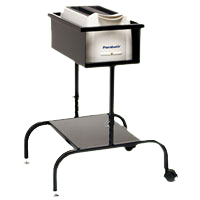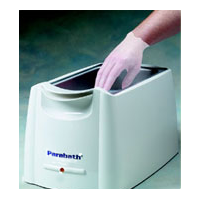 The wax is then removed and the process is then repeated if necessary. There are a number of options for one in the paraffin unit's category. For example the Mobile Parabath Stand is to be used for safe, secure positioning of electric Parabath during treatment. It adjusts from 26" to 32", the ideal height for sitting or standing. Distance from floor to bottom of stand is 18" to 23", depending on adjusted height. Its casters do not lock. The Parabath Paraffin Bath provides soothing moist heat to warm joints, tissue and skin. It is ideal for the treatment of patients suffering from pain associated with arthritis, strains, sprains, joint stiffness, and it is also used to increase range of motion.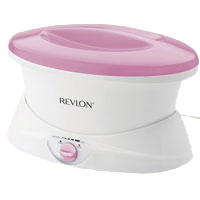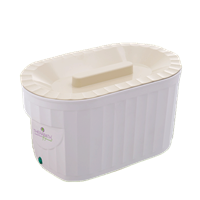 The Revlon Spa MoistureStay Paraffin Wax Bath is useful in symptomatic relief of pain caused by arthritis, bursitis and chronic joint inflammation. It provides thermal relief using a full range of heat comfort levels. Warm paraffin removes dull, dry surface skin, leaving hands, elbows, and feet soft and beautiful. The Therabath Professional TB6 Thermo Therapy Paraffin Bath Unit provides paraffin moist heat therapy which has been used to relieve pain, inflammation and stiffness caused by arthritis. As form of thermotherapy, paraffin treatments effectively increase blood flow to warm an area of the body prior to other therapies or exercise. Its anodized aluminum tank is lightweight, durable and energy efficient.
Disclaimer: All content found on our website, including images, videos, infographics and text were created solely for informational purposes. Our content should never be used for the purpose of diagnosis or treatment of any medical conditions. Content shared on our websites is not meant to be used as a substitute for advice from a certified medical professional. Reliance on the information provided on our website as a basis for patient treatment is solely at your own risk. We urge all our customers to always consult a physician or a certified medical professional before trying or using a new medical product.