An Athlete's Foot
By Taikhum Sadiq
What is athlete's foot?
Athlete's foot is a kind of fungal infection that affects the bottom of the foot and the region between the toes. The fungus lives in moist areas like swimming pools and locker rooms, and also can be spread through animals. Once it comes in contact it starts spreading and within a few days, its effects become noticeable.
What are the symptoms?
There are a number of symptoms to identify if one has athlete's foot. Dry, scaly feet are one of the foremost signs. Other symptoms include inflammation, itching, and blister on the feet. Many a time, the feet may give a very unpleasant and sometimes obnoxious odor. Excessive sweating of the feet is also a sign of athlete's foot.
What are the causes?
Contrary to its name, athlete's foot does not only affect athletes. It is named such, because athlete's have a greater probability of getting this problem. It is common among those who frequent shared facilities, such as locker rooms, bathing areas and swimming pools. Such environments are often warm and humid, which are ideal conditions for fungi to breed and spread from person to person.
What are the treatment options?
There are water resistant footwear and insoles available that prevent the infection. But even if you do contract athlete's foot there are a number of topical solutions and gels that can help ease the inflammation and treat the problem. Tea tree oil is very helpful in treating the problem.
What are my options?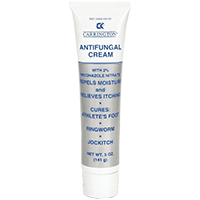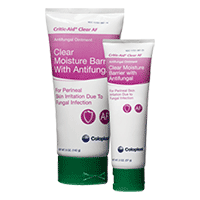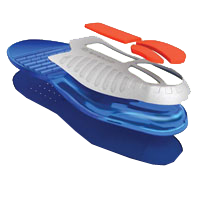 The Carrington Antifungal Cream relieves the itching, burning, scaling and discomfort associated with skin conditions such as athlete's foot, ringworm and jock itch.
The Coloplast Critic Aid Clear Moisture Barrier Antifungal Ointment helps prevent and treat most topical skin irritation due to fungal infections. It adheres to both eroded and intact skin.
The Spenco Gel Comfort Insoles are best for consumers seeking all day comfort for their feet and for those who stands for long periods of time like workers, students and travelers. They have TPR comfort gel thermoplastic rubber which combines superior cushioning and energy return for ultimate comfort. Top cloth with silpure antimicrobial helps eliminate odor causing bacteria and reduces friction.