All About Paraffin Therapy
By Taikhum Sadiq
Paraffin or paraffin wax is white or colorless soft solid that is derived from petroleum. It has a number of uses and applications in a number of industries. In the medical world, paraffin is used for a treatment process called paraffin therapy. In this therapy, warm oil-based paraffin wax is used to provide pain relief to hands, feet, sore joints, and muscles. This therapy is also used for skin-softening.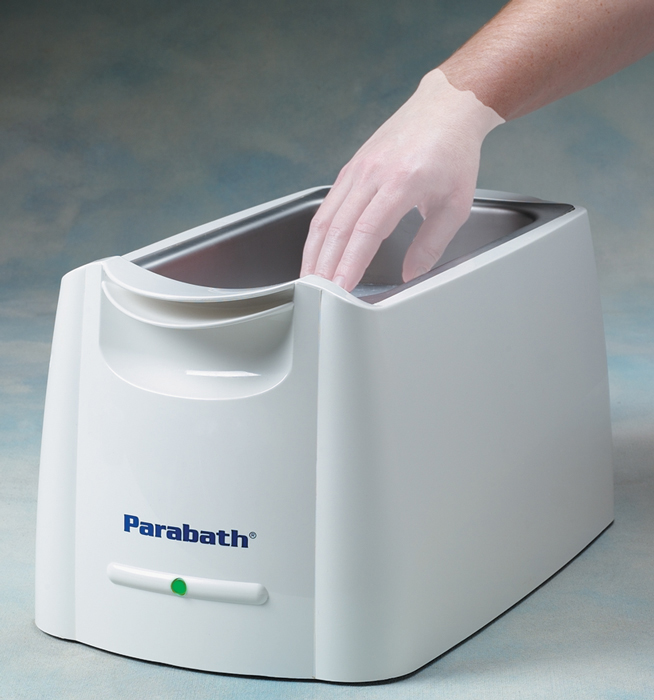 What are the effects of paraffin therapy?
Paraffin therapy helps in soothing chronic joint pain and in relaxing stiff muscles. It improves blood flow to the treated area and range of motion for people with arthritis, bursitis and other chronic conditions that cause pain and stiffness. Paraffin therapy can also be used to smoothen and soften dry, chapped, rough or scaly skin. It can also be helpful for chronic skin disorders such as eczema and psoriasis.
How does paraffin work?
Paraffin therapy is a type of deep heat therapy. Liquid paraffin wax is a very efficient absorbent and retainer of heat. The heat from a paraffin bath is transferred onto the affected body part and the wax hardens. The heat then increases blood circulation and relieves pain and stiffness in the body. In skin softening, paraffin wax increases blood supply to the skin and also opens pores and traps moisture from underlying layers of skin.
What is the main medium of paraffin therapy?
Paraffin units and baths are one of the most common ways of treating someone using paraffin therapy. There are a number of wax and oils available that can be used with these units or separately as advised by your doctor.
Click on the following links to know more:
Disclaimer: All content found on our website, including images, videos, infographics and text were created solely for informational purposes. Our content should never be used for the purpose of diagnosis or treatment of any medical conditions. Content shared on our websites is not meant to be used as a substitute for advice from a certified medical professional. Reliance on the information provided on our website as a basis for patient treatment is solely at your own risk. We urge all our customers to always consult a physician or a certified medical professional before trying or using a new medical product.